Mansions On The Moon x NylonGuysMag.com Interview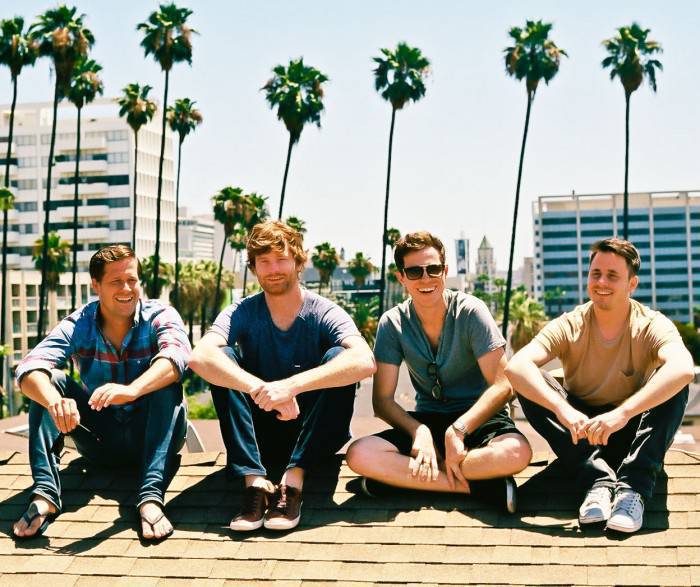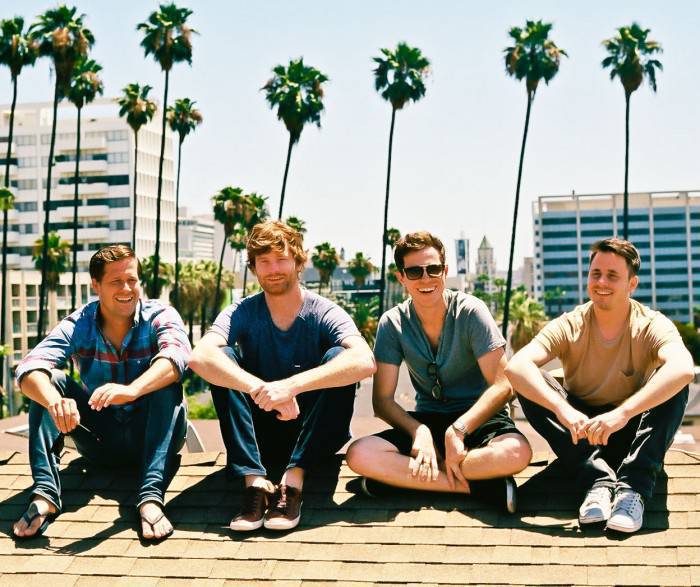 A very beautiful image came to mind the very first time we heard of Mansions On The Moon, and an even more beautiful sound graced our ears the first time we heard their music. The LA transplants, originally from Virginia Beach, have been killing it since their Diplo-supported debut mix tape dropped back in 2011. Since Paradise Falls, we've heard two outstanding EPs: the first of which fell into the hands of Pharrell Williams & N*E*R*D who co-signed the release.
The band is now gearing up to drop their first full length album this coming October. It's undoubtedly for fans of feel good vibes, Empire Of The Sun, and Foster The People. We're the first to catch up with the band since the release of their last EP Lost & Found. You can listen & download the band's new single "Don't Tell" below. Read on to find out the meaning behind it, what a typical day of writing looks like, and their thoughts on the new Michael Jackson song.
You have roots in Virginia Beach, VA. Why the move to LA, and in what ways has the move helped your careers up to this point? Any cool LA digs you guys recommend?
Lane: I think we were so inspired by our time in VA Beach -working out of The Neptunes studios- that it just naturally led us to LA. I woke up one morning after 3 months in VA Beach and ran into Ted's room screaming, "we need to move to LA…" So we packed up a U-haul and all moved in less than a week. That impulse decision was life changing. We have met a lot of great people in LA and it has been a fun and challenging process trying to turn this dream into reality. As far as places we like to go in LA…Little Dom's, El Compadres, Oak's Gourmet, Toast, and Figaro. Music venues we like to go to…The Fonda Theater, Hollywood Bowl, Mondrian Hotel Pool and Skybar, The Mint, Sayers Club, and The Satellite.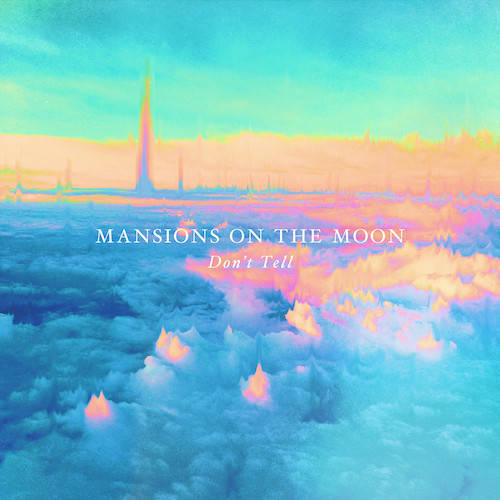 Mansions On The Moon – Don't Tell (14′)

Pharell Williams worked closely with you on your 2012 EP Lightyears, and you toured with Wiz Khalifa and Mac Miller. What were those experiences like? Can we expect any cool collaborations with this new release?
Lane: We were very lucky to have Pharrell and the N*E*R*D camp co-sign our EP. They enjoyed it enough to help us put our name out there and were great mentors through that process. Still can't believe that happened! Also, the Wiz and Mac tour came out of nowhere and a was definite game changer. When we found out about that tour, we had only played one show. Needless to say, we had to tighten up real quick to play in front of those massive crowds.
We collaborated with some great people on this album. Codi Caraco, who was on our last EP, is singing on six songs. Our friend, Zee Avi is on a fun track, "Heart Of The Moment". We also worked with some electronic producers, Paper Diamond and DallasK. A highlight of collaboration process was getting to work with the mighty engineer/producer Neal Pogue (TLC, OutKast, Aloe Blacc and many more). Between working with him and engineer, David Ott, the process of putting this album together was legendary.
Your new single "Don't Tell" is much more upbeat than say – "Leaves Fall" which was a track from one of your earlier releases. Can we expect a shift of mood in the forthcoming album as a whole?
Ted: Leaves Fall is still my favorite song we've written and I'm still very proud of the music we have created over the years. We've explored many different textures and genres since we've been making music together. It keeps the creative process exciting and fun. We have recorded purely acoustic songs as well as bass heavy dance remixes. That being said, we try to maintain a sonic cohesiveness that we hope is the "Mansions on the Moon Sound". Most songs on the album will hopefully move listeners to get up and dance while still others might evoke similar emotions as our early Lightyears EP.
What inspired "Don't Tell" and what is the meaning behind it?
Ted: The lyrics are a bit scandalous. They tell the story of two people in the midst of a sketchy affair while their two significant others are oblivious to their escapades. The bridge really drives the point home I think: "oh, she keeps on driving me home. And they'll both never know. We'll say we woke up alone. No one knows where we go. And they don't have to no no no". If you prefer a more light hearted interpretation one could take the meaning of the lyrics as simply partying really hard and not remembering what happened last night. But, if that's the case, one still can't rule out reprehensible hook ups.
Who would you be ecstatic to share the stage with?
Lane: Feist, Phoenix, Michael McDonald, Talking Heads, Pharrell, Jay-Z, Herbie Hancock, Stevie Wonder.
What is a typical day in the studio with MOTM? What typically plays through your stereos between rehearsals and writing sessions?
Lane: A typical day of writing sessions with us is different every time but usually begins with one of us having an idea and passing it around. We sit around with laptops, headphones, guitars, midi keyboards, and whatever else we need to construct the idea into a song. We pass each other an idea via flash drive and just constantly add to each other's madness until completion. During rehearsals, we like to mess around with a lot of different sounds when we're not practicing our set. Sometimes we turn into an Earth, Wind, and Fire cover band in rehearsal. You never know with us. We play all kinds of music.
Are there a set of MOTM influences that you share as a band & that push the direction of your music in a certain direction?
Jeff: Lane and I really, really like Steely Dan. My dream would be to make an album half as good as "Aja." We all love Paul Simon's Graceland album. Sometimes we'll play "Diamonds on the soles of the shoes" in soundcheck to warm up. Some newer music we've been listening to includes – Totally Enormous Extinct Dinosaurs, SBTRKT, Kings of Convenience, Angus and Julia Stone. Ultimately, it's tough to point out a specific artist that we emulate, because we just make music that we like – we aren't listening to the radio and copying current singles.
What do you think of the new Michael Jackson song?
Jeff: Michael was a one of the best musicians and entertainers of all time. When I was a little kid, I used to dance around to his cuts all over my parent's family room floor – that was the music of my childhood. His "Off The Wall," "Bad," and "Thriller" albums are complete masterpieces. MJ's golden era. We were actually inspired to produce and format our album in a certain way by using those classic LPs as examples. I would of loved to see Quincy Jones and all the studio musicians/arrangers from that era (Louis Johnson, Greg Phillinganes, Paul Jackson Jr., etc) finish the cuts that needed production. Maybe that can still happen in the future.
What are your goals through the end of the year and into 2015?
Jeff: To reach our pre-order goal through PledgeMusic, release this album on October 22nd, and get out on the road in late October through November.