DJ Klin – Best Of The Neptunes Mixtape (2013)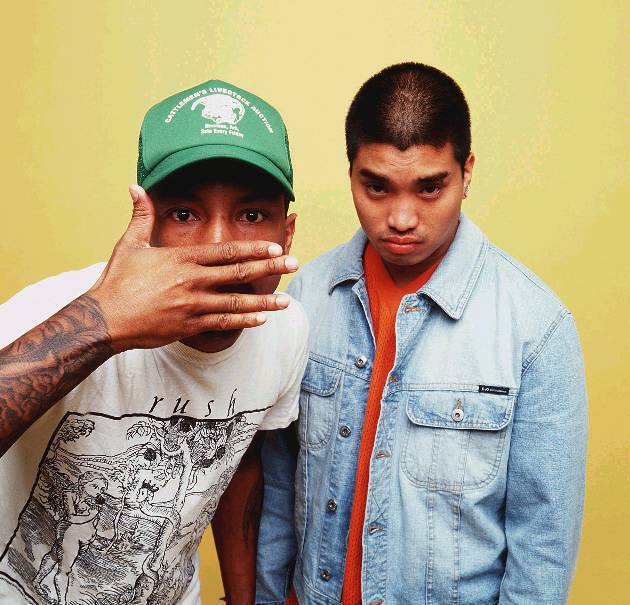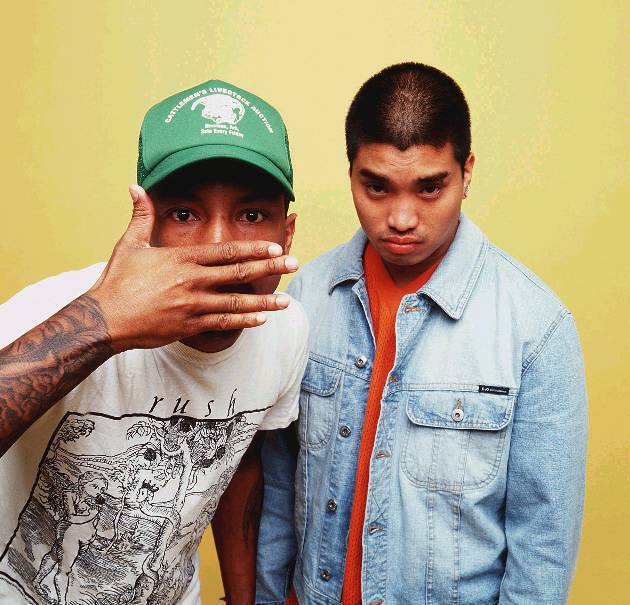 Now, this right here is what I call a great collection of The Neptunes Sound. DJ Klin managed to mix up a Best Of The Neptunes Mixtape with one of the best tunes they produced.
This is a great start for any person that just got into The Neptunes sound, which I highly doubt, that there are still people not knowing about The Neptunes, well, they pretty much won't recognize the name The Neptunes straight up, but If you tell 'em Pharrell & Chad, they pretty much know whats it about, anyways, make sure to check out the awesome mix below, with the tracklist.

DJ Klin – Best Of The Neptunes Mixtape (2013)
DJ Klin – Intro Best Of The Neptunes
Noreaga – Oh No feat. Pharrell (99′)
Noreaga – Superthug feat. Pharrell & Tammy Lucas (98′)
Ludacris – Southern Hospitality feat. Pharrell (00′)
Mase – Looking At Me feat. Pharrell & Puff Daddy (97′)
Kelis – Caught Out There (99′)
Kelis – Young, Fresh N' New (01′)
Foxy Brown – Candy feat. Kelis (01′)
Mystikal – Danger (Been So Long) feat. Nivea (00′)
Mystikal – Shake Ya Ass feat. Pharrell (00′)
Toni Braxton – Hit The Freeway feat. Pharrell & Loon (02′)
Jay-Z – I Just Wanna Love U (Give It To Me) feat. Pharrell (00′)
Clipse – When The Last Time feat. Pharrell & Kelis (02′)
Clipse – Grindin' feat. Pharrell (02′)
Mystikal – Bouncin' Back (Bouncin' Me Against The Wall) feat. Pharrell (01′)
Jay-Z – Excuse Me Miss Again (La La La) feat. Pharrell (03′)
Busta Rhymes – Call The Ambulance feat. Rampage (02′)
Busta Rhymes – As I Come Back (01′)
Busta Rhymes – Pass The Courvoisier Part II feat. Pharrell & P. Diddy (03′)
Missy Elliott – On & On feat. Pharrell (05′)
Snoop Dogg – From Tha Chuuuch To Da Palace feat. Pharrell (02′)
Noreaga – Full Mode feat. Pharrell & Capone (02′)
Noreaga – Nothin' feat. Pharrell (02′)
Justin Timberlake – Señorita feat. Pharrell (02′)
Justin Timberlake – Rock Your Body feat. Vanessa Marquez (02′)
Snoop Dogg – Beautiful feat. Pharrell & Charlie Wilson (02′)
Pharrell Williams – Can I Have It Like That feat. Gwen Stefani (06′)
P. Diddy – Diddy feat. Pharrell (01′)
Busta Rhymes – What It Is feat. Kelis (01′)
Busta Rhymes – Light Your Ass On Fire feat. Pharrell (03′)
Nelly – Hot In Herre (02′)
Snoop Dogg – Let's Get Blown feat. Pharrell & Keyshia Cole (04′)
Ol' Dirty Bastard – Got Your Money feat. Kelis (99′)
T.I. – I'm Serious feat. Beenie Man (01′)
Tha Liks – Best You Can feat. Pharrell (01′)
Fabolous – Young'n (Holla Back) feat. Pharrell (01′)
Gwen Stefani – Hollaback Girl (04′)
Kelis – Milkshake (03′)
Britney Spears – I'm A Slave 4 U (01′)
Justin Timberlake – Like I Love You feat. Clipse (02′)
Snoop Dogg – Drop It Like It's Hot feat. Pharrell (04′)
Birdman – What Happened To That Boy feat. Clipse (02′)
Clipse – Mr. Me Too feat. Pharrell (06′)
Kardinal Offishall – Belly Dancer feat. Pharrell (03′)
Nas – The Flyest… Nas Angles feat. Pharrell & Raje Shwari (03′)
Snoop Dogg – Vato feat. B-Real (06′)
LL Cool J – Luv U Better feat. Pharrell & Marc Dorsey (02′)
Pharrell Williams – That Girl feat. Snoop Dogg & Charlie Wilson (06′)
Beyoncé – Summertime feat. P. Diddy (Not Produced By The Neptunes)
Total – When Boy Meets Girl feat. 112 (96′)
702 – Star feat. Clipse (03′)
Q-Tip – For The Nasty feat. Pharrell & Busta Rhymes (05′)
T.I. – Amazin' feat. Pharrell (10′)
T.I. – What's Yo Name feat. Pharrell (01′)
Beyoncé – Work It Out (02′)
Clipse – Wamp Wamp (What It Do) feat. Slim Thug (06′)
N¤E¤R¤D – Spaz (08′)
Clipse – Door Man feat. Pharrell (09′)
Clipse – Popular Demand (Popeyes) feat. Pharrell & Cam'Ron (09′)
Twista – Give It Up feat. Pharrell (07′)
Kenna – Say Goodbye To Love (07′)
Gwen Stefani – Wind It Up feat. Pharrell (06′)
Madonna – Give It 2 Me feat. Pharrell (08′)
Clipse – All Eyes On Me feat. Pharrell & Keri Hilson (09′)
Rye Rye – Shake, Twist, Drop feat. Tyga (12′)