Christan Rich x The Fader.com Interview, TheFader Mix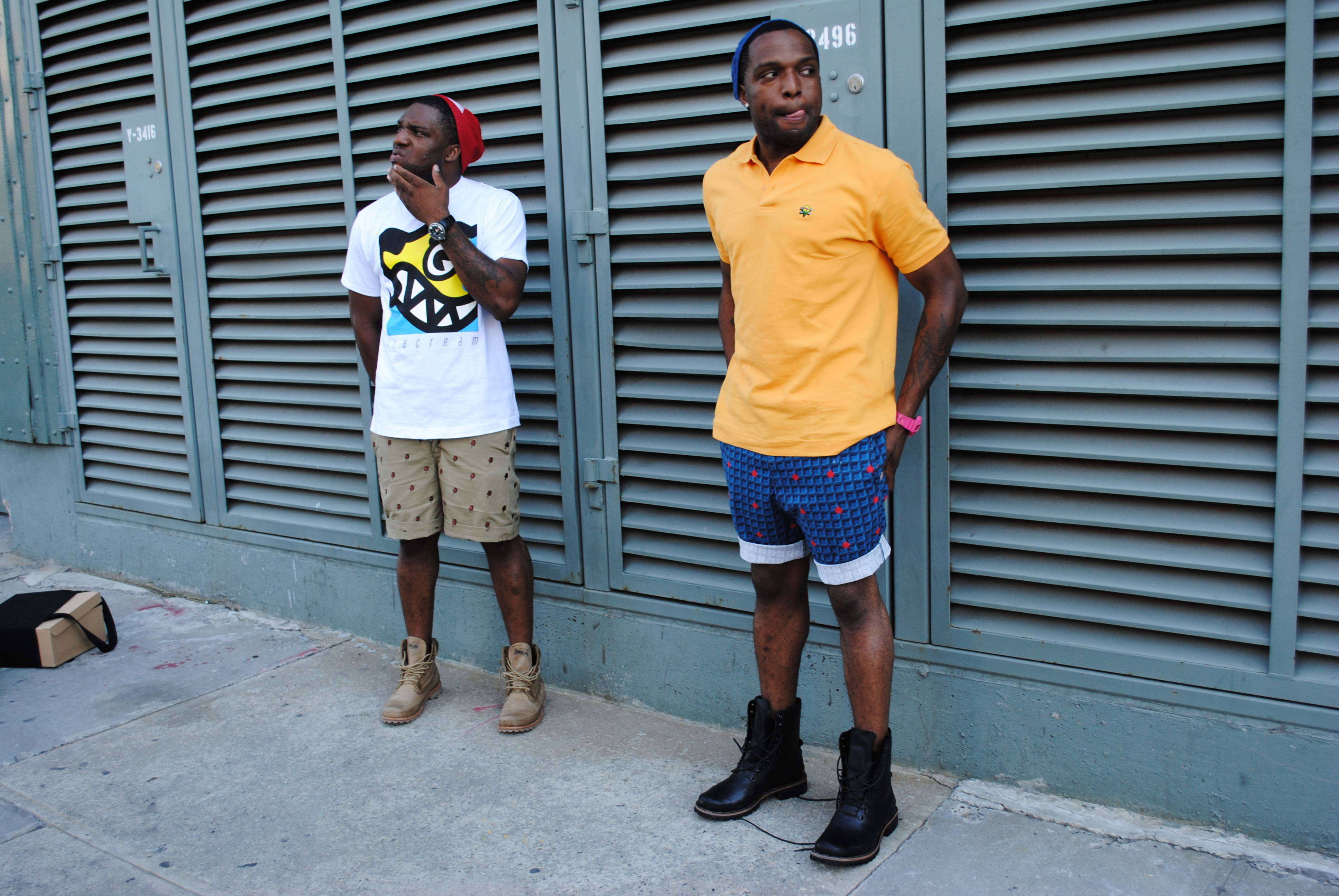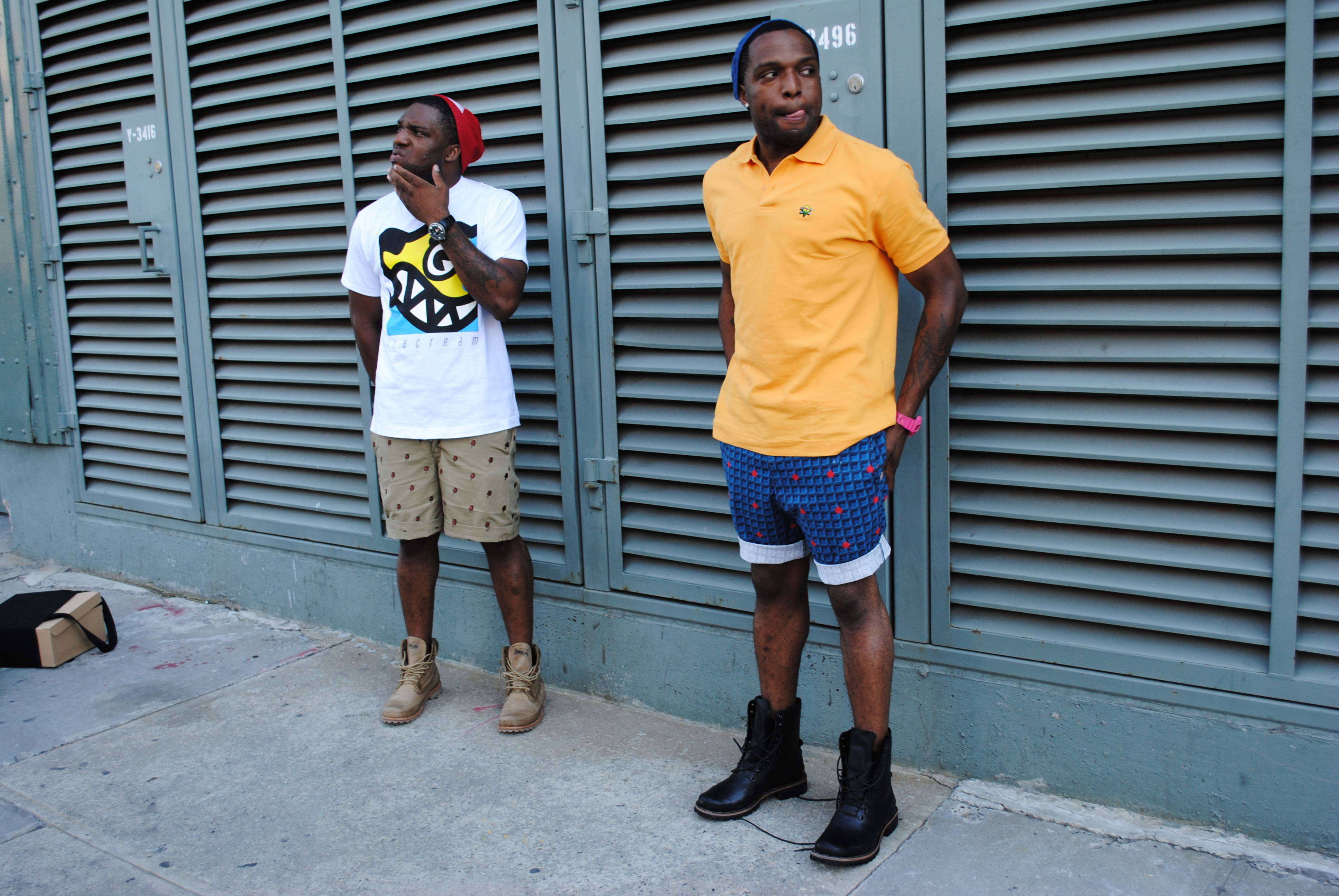 Christian Rich were on to something when they regarded themselves as the Chase Bank of beat-making, citing their longevity and versatility behind the boards. Today the Grammy-nominated twin brothers deliver two new projects, and between them there is definitely something for everyone.
First up is their sci-fi inspired, sonically adventuresome, and guest-heavy (Vince Staples, BIA, Jay Sean, GoldLink, etc.) debut album FW14, which is now streaming on NPR ahead of its official August 21 release. Then there is this new FADER Mix they've put together, which is a soundclash of J Dilla and Timbaland rarities that is, per their suggestion, good for when you are working, working out, feeling nostalgic, or getting "erotic." Get into it below.
Where are you right now? Please describe your surroundings.
Taiwo: I'm in the kitchen. We typically work in our own spaces, but lately we have been directly adding parts to songs at the same time. I'm working on lyric ideas and fixing any chords that are rubbing in sound
Kehinde: Currently in the second studio set up. I usually get up early and work on ideas. We have a TV in this room so I can take breaks or get inspired.
Tell us a bit about this mix. What do you imagine people doing while listening to it?
Kehinde: Tai came up with this concept to mix rare J Dilla records and rare Timbaland records. I think people will probably stop whatever they are doing to comprehend the mix. Once it has been digested, this will be great working music.
Taiwo: I think people will be working out at the gym or designing while listening to this. We made this mix to be soothing and nostalgic. Some people might do erotic things to this. Who knows?
What was your favorite transition in this mix, and why?
Kehinde: going from Timbaland "Clock Strikes" to Janet Jackson "Til it's Gone (Dilla Remix)"—I'm so happy Dilla did this remix. But that Timbo "Clock Strikes" blends well.
Taiwo: Kiley Dean "Busy" into Busta Rhymes "Wooh Ha (Dilla Remix)." These two records are so phenomenal to me. I love finding records people either slept on or never heard. These two are what this mix is about: blending rare bangers.
What's the must-have record in your DJ arsenal and why?
Kehinde: This is cliche now, but that Drake "Back To Back" is essential. Also our song "High" always gets people running to the booth or Shazam-ing. At a festival, that new Flosstradamus with GTA is key.
Taiwo: Future's "I Serve The Base" is amazing. It's aggressive and that gets people going. That can be played in any scenario except kids' and senior citizens' parties.
What's one thing—musical or otherwise—you couldn't have made your new album, FW14, without?
Kehinde: We couldn't have done this album without God. He made it work. Also the label Lucky Number really pushed us to complete this, so kudos to them. The Dave Smith Mopho synth is also very key.
Taiwo: God really helped us. This process was a bit long so taking breaks was needed. The album is everything because of all the artists involved. They made it possible. As far as sounds, Native Instruments sounds helped a lot.
The new album is sci-fi inspired. What's the last sci-fi book you read or movie you watched that had a major impact on you?
Kehinde: I'm currently finishing a Phillip K Dick book called Time Out Of Joint. But the movie Ex Machina reminds me of our idea for the album. The ideas they speak about opened my mind up a bit.
Taiwo: Phillip K Dick's Paycheck is great. But I'm still watching Interstellar—I'm still dissecting the concepts in this movie. It's brilliant.
Finally, what's your favorite dish to cook and how do you make it?
Kehinde: Baked Salmon and Asparagus with lemon pepper. I grill each item but season them first. Sometimes I might add basmati rice from Uncle Ben's rice brand.
Taiwo: I cook a lot of Nigerian (Yoruba) food. I love making jollef rice with egusi soup and ahi tuna. Tuna steak is not traditional, but we don't eat beef or chicken so tuna is the closest to a steak taste. The process takes about two hours, but it's worth the wait.
Christian Rich x The Fader Mix (2015)
01 – Kiley Dean – Keep It Movin'
02 – Busta Rhymes – So Hardcore
03 – Timbaland & Magoo Feat. Mad Skillz – Clock Strikes
04 – Janet Jackson – Got 'Til It's Gone (Ummah Jay Dee's Revenge Mix)
05 – Kiley Dean – Busy
06 – Busta Rhymes Feat. Rampage The Last Boy Scout – Whoo Ha!!! Got You All In Check (Jay Dee Bounce Remix)
07 – Beanie Sigel – In The Club
08 – De La Soul – Stakes Is High (Jay Dee Remix)
09 – LL Cool J – Can't Explain It
10 – Keith Murray – Dangerous Ground
11 – Timbaland Feat Mad Skills – Wit' Yo' Bad Self
12 – Busta Rhymes Feat Q-Tip – Ill Vibe (Jay dee remix)
13 – Aaliyah – Don't Know What to Tell Ya
14 – The Pharcyde – She Said (feat. J Dilla) [Jay Dee Remix]
15 – Petey Pablo – Raise Up
16 – De La Soul Feat. D.V. Alias Khrist – Thru Ya City
17 – Aaliyah Feat Timbaland – We Need A Resolution
18 – Keith Murray – The Rhyme (J Dilla Remix)