The Grindin Mixtape Vol. 1 (2016)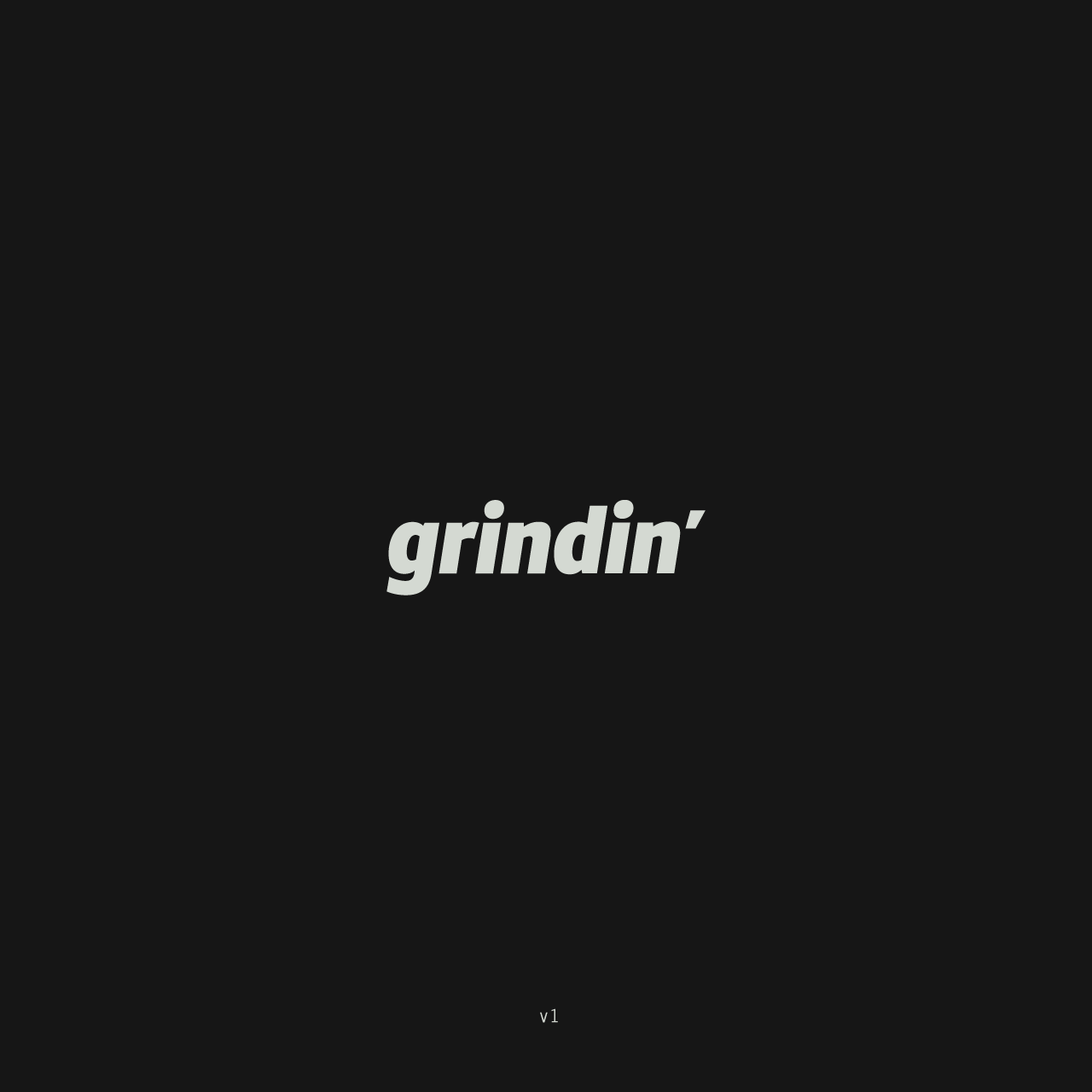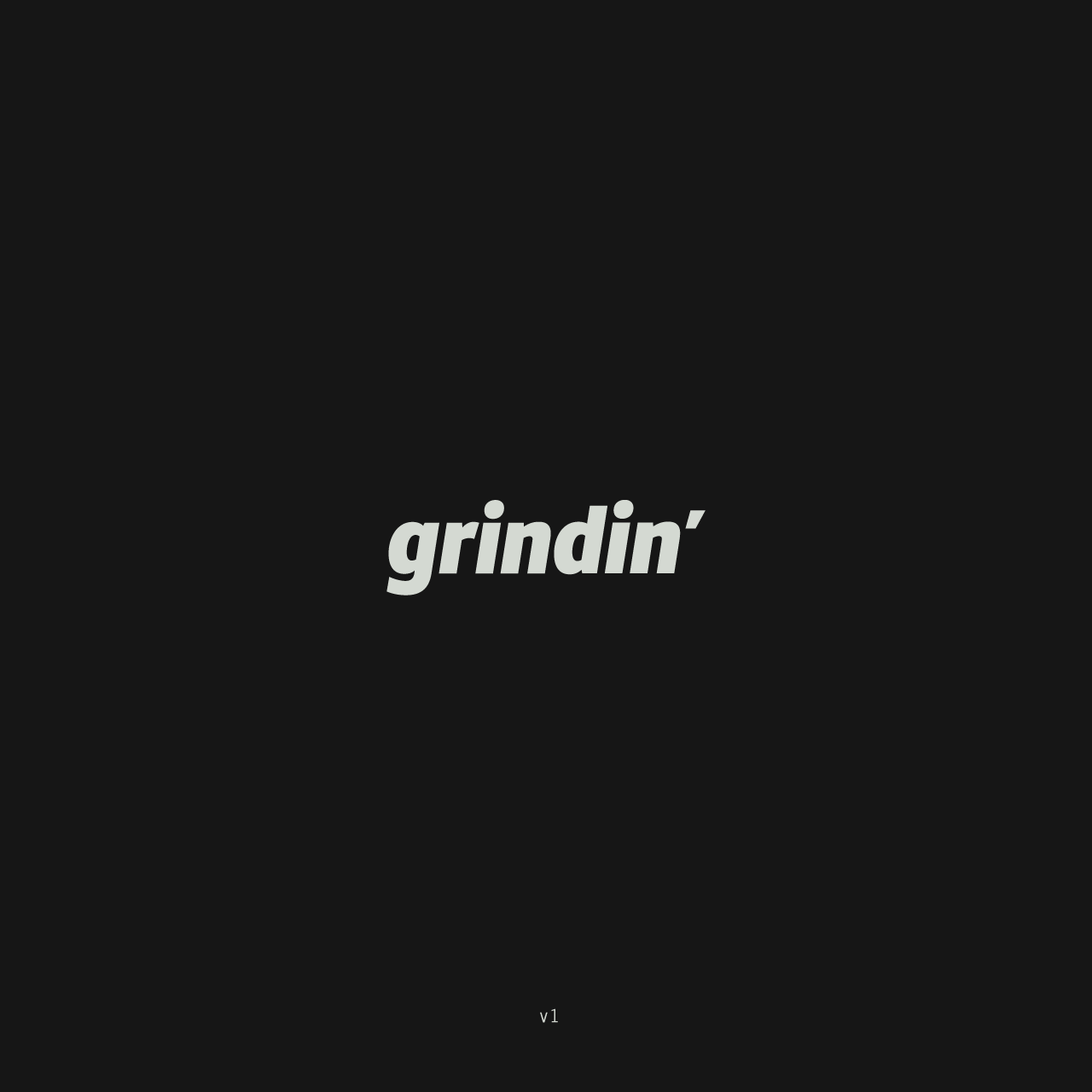 What up guys, this is Mika aka DJ Freakiii @djfreakiii and I welcome you to the first Installment of the Grindin' Movement. This is the first mixtape that we gathered together from our Grindin' site and the submissions from djfreakiii@gmail.com. I would like to thank everyone who contributed on the Mixtape, and to the guys who didn't make it, we will release monthly a Grindin Mixtape, so you guys will still have a chance to be on it, and don't stop what you're doing, keep making muzika and send your best tunes to djfreakiii@gmail.com.
Since I've been running theneptunes.org with Jean-Luc back since 2002, we also started a The Neptunes Forum with Mari simply called Grindin', which is online since 2006 and is still running. Grindin' has one of the most talented Forums that has an above average amount of talented people who will blow up and already suceed in their goals with a lot of talented contributors & readers who have risen to become world famous. Without further ado, this is our first Grindin' Mixtape Vol. 1. Check out the tracklist below and make sure to check out and follow the contributors. Artwork By Mari, Intro Girl By Hattie twitter.com/Hatti81.
"Copyright Disclaimer Under Section 107 of the Copyright Act 1976, allowance is made for "fair use" for purposes such as criticism, comment, news reporting, teaching, scholarship, and research. Fair use is a use permitted by copyright statute that might otherwise be infringing. Non-profit, educational or personal use tips the balance in favor of fair use."
The Grindin Mixtape Vol. 1
01 – Explore – Baileee (DJ Freakiii Refix) @djfreakiii @beatsbyexplore
02 – Ferri Jubair – Pleasure Delayer/Miscellaneous Feelings @ferri-jubair-music
03 – Freddie Joachim – Shoulder Kiss @freddiejoachim
04 – Jekyll – JKL2-15 Bassline @jekyll_beatmaker
05 – Brooke Taylor x AlSween – Infidelity @BrookeTaylorMusic @alsween
06 – Rahk – Alkebulan @rvhk-Revelle
07 – Inimicvs – Losco Called @inimicvs
08 – Patchrickk – G2G @forgetpat1
09 – Ray – Steps @yungsenzubean
10 – Shinobi Ninja – Post No Bulls @shinobininja
11 – Su Na – Hudson @sunabeats
12 – Pharrell Williams – Happy (Elkco Remix) @elkco
13 – Andrei – Killer Beat @a-n-d-r-e-w
14 – Eash – Sun, Where You At @eash_music
15 – Lil' G-Tunner – Cosmic Girl @lilg2ner
16 – TiME Moves x Cueue Ayun – Smack Booty @timemoves @cueueayun
17 – BeatBusta – Gimme That @beatbusta
18 – Clipse – Wamp Wamp feat. Slim Thug (Reggive Volume Remix) @reggievolume
19 – Speekats – Seeing Sounds
20 – The Gueek Squad – Tetris @thegeeksquad
21 – Paris Harding – Relay
22 – Mr. Watson – Set It Off @bringouthebangers
23 – Blastar – Boombadeing @blastarmusic
24 – Big Chocolate – Blue Milk (Apollo Dixon Flip) @apollo-dixon
25 – DJ Puuu – Red Snack @puuuthebeatsmuggler
26 – Halpe – HELL @beatsbyhalpe
27 – The Radicals – What's Happenin' @moonlandmusic
28 – Michael Jackson – Remember The Time (T-Aaron's Groovemix)
29 – MKL – Nothing Has Changed @mklbeatmaker
30 – Aska – Ghost @aska
31 – Durand Bernarr x Electro Dan G – Back Pocket @durandbernarr @helgimusic
32 – Patrick Pryor – No One Ever Really Dies @patrickpryor