BIA x HypeBae.com Interview, Talks New EP 'Trap Vogue' (2017)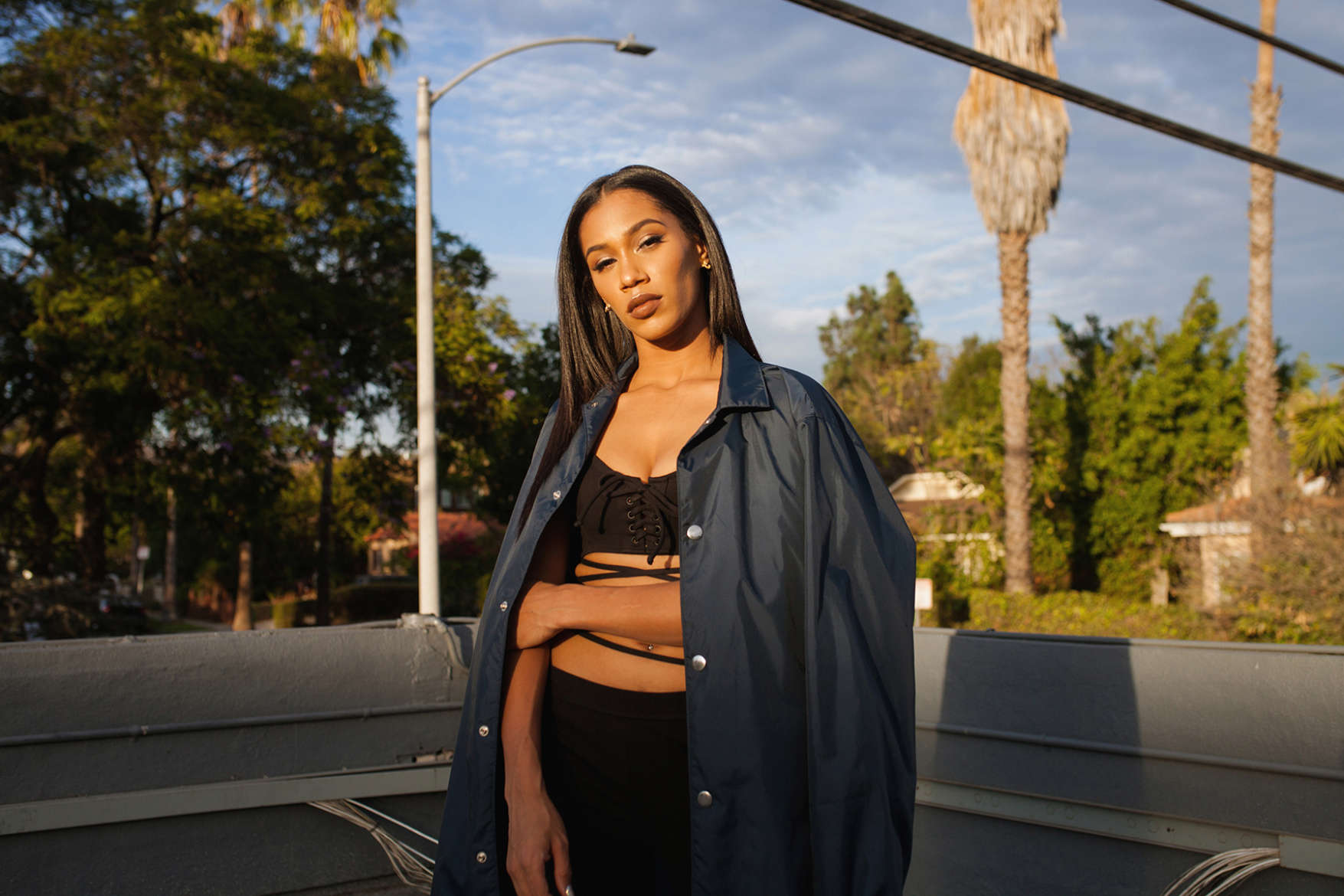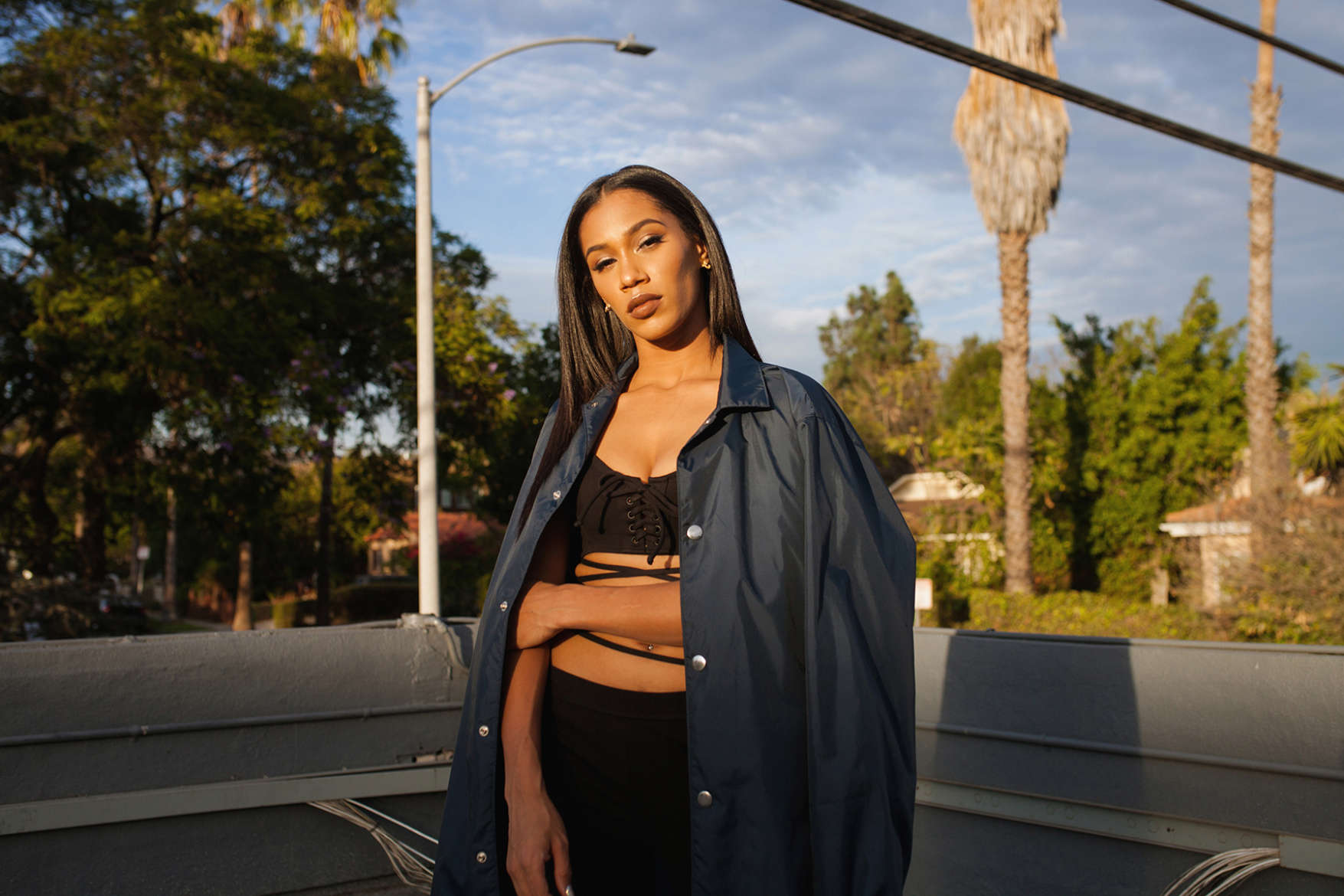 Photos by Aaron Miller. BIA provides her take on the current status of the music industry as an unfiltered and ethnic female MC. In 2016, Bianca Landrau, more commonly known as "BIA" emerged onto the hip hop scene, seemingly out of nowhere. The Boston MC with Latin American roots closed the year with a chart topping, platinum single under her belt alongside J Balvin and Pharrell, in addition to a viral hit by way of her summer street anthem, "Gucci Comin' Home." At the onset of 2017, BIA has the release of her highly anticipated EP "Trap Vogue" on the horizon, followed by her debut album. Fans are especially eager to hear "Trap Vogue," as high profile musicians have been attached to the project.
HYPEBAE caught up with BIA in Los Angeles for a photoshoot that saw her openly vivacious temperament, evidently fueled by pangs of Latina feistiness manifested through a range of fits. The combination of designer and streetwear labels including Raf Simons, COMME Des GARÇONS SHIRT, Ralph Lauren, Off-White, Area, Fenty x Puma, VLONE, Adidas, Rokit, DELIKT and Bad News fittingly unify the realms of high-end meets streetwear, with a sprinkling of softer feminine attributes. Outtakes from the photoshoot have been provided, alongside BIA's thoughts on subjects touching music, lifestyle and fashion, and her status as a perceived role model for young women.
What does "Trap Vogue" mean to you?
"Trap Vogue" is the elements of trap that we all know and love, but elevated. Vogue is the epitome of high end fashion — I want this project to feel like the epitome of "high end trap." However, it will not solely be trap. I'm simply describing the fresh elements I will be introducing to the sound.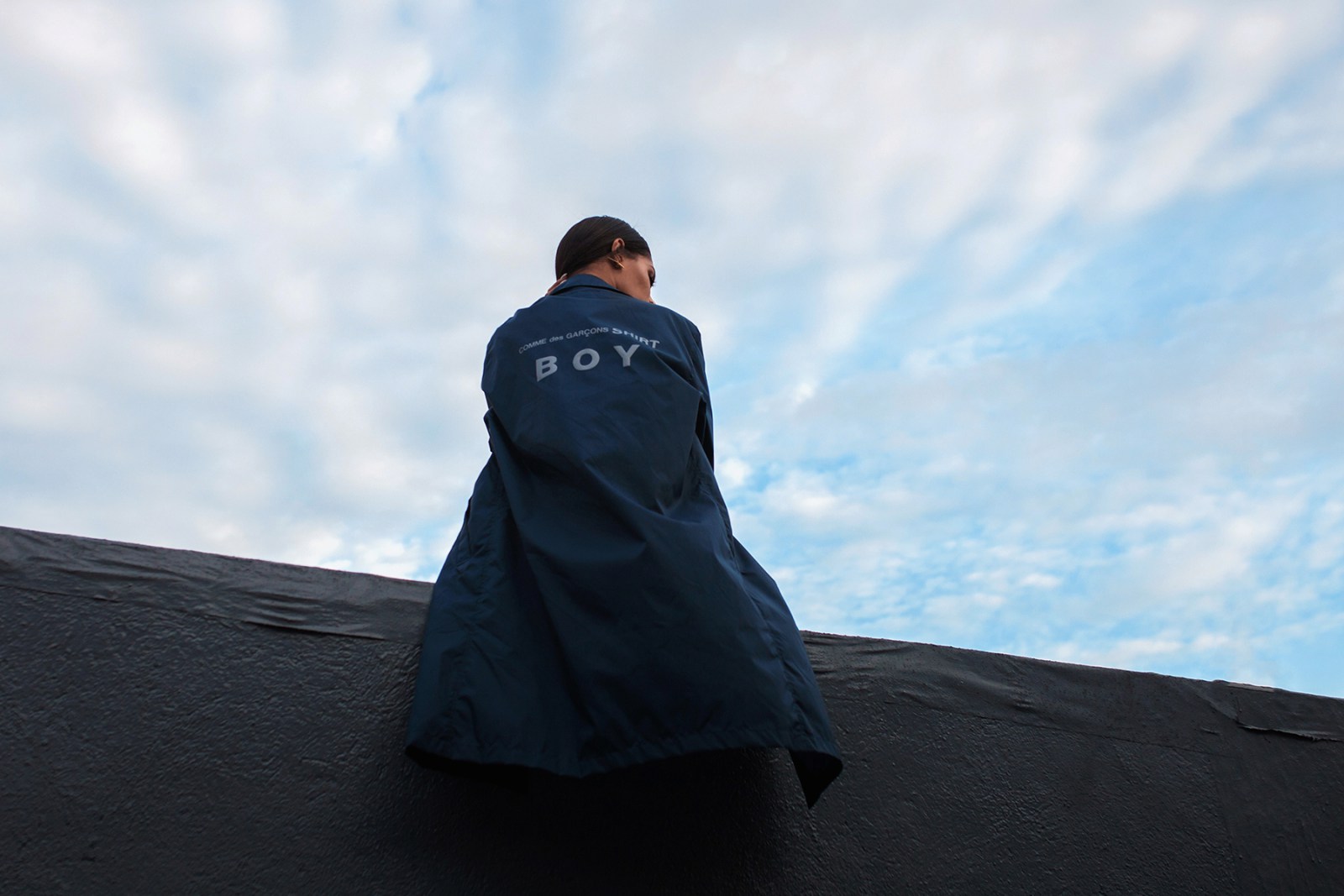 How do you embody/represent "Trap Vogue?"
I am still so tied down to the streets and I still have that edge. However, that high end aesthetic is a goal that I am working towards. "Trap Vogue" is a way of life. It's real, it's who you are and it's happening right now.
What initially spurned your interest in rap, and then led you to pursue it as a career?
I have always been a big fan of rap. Growing up, I would be in the studio while artists were recording – hitting the pro tools button for them. They were respected lyricists, and I was soaking all that up. I was just a student of the game. Unbeknownst to me, rap would later become my career path. I was finding my way after graduating from high school and realized there's a void in music. There wasn't a female who fit my mold, and I wasn't hearing what I wanted to hear. It was at that moment that I heard my calling. Through rap, I can creatively express myself. Overtime, the more I have tapped into my inner creative, the more doors have opened.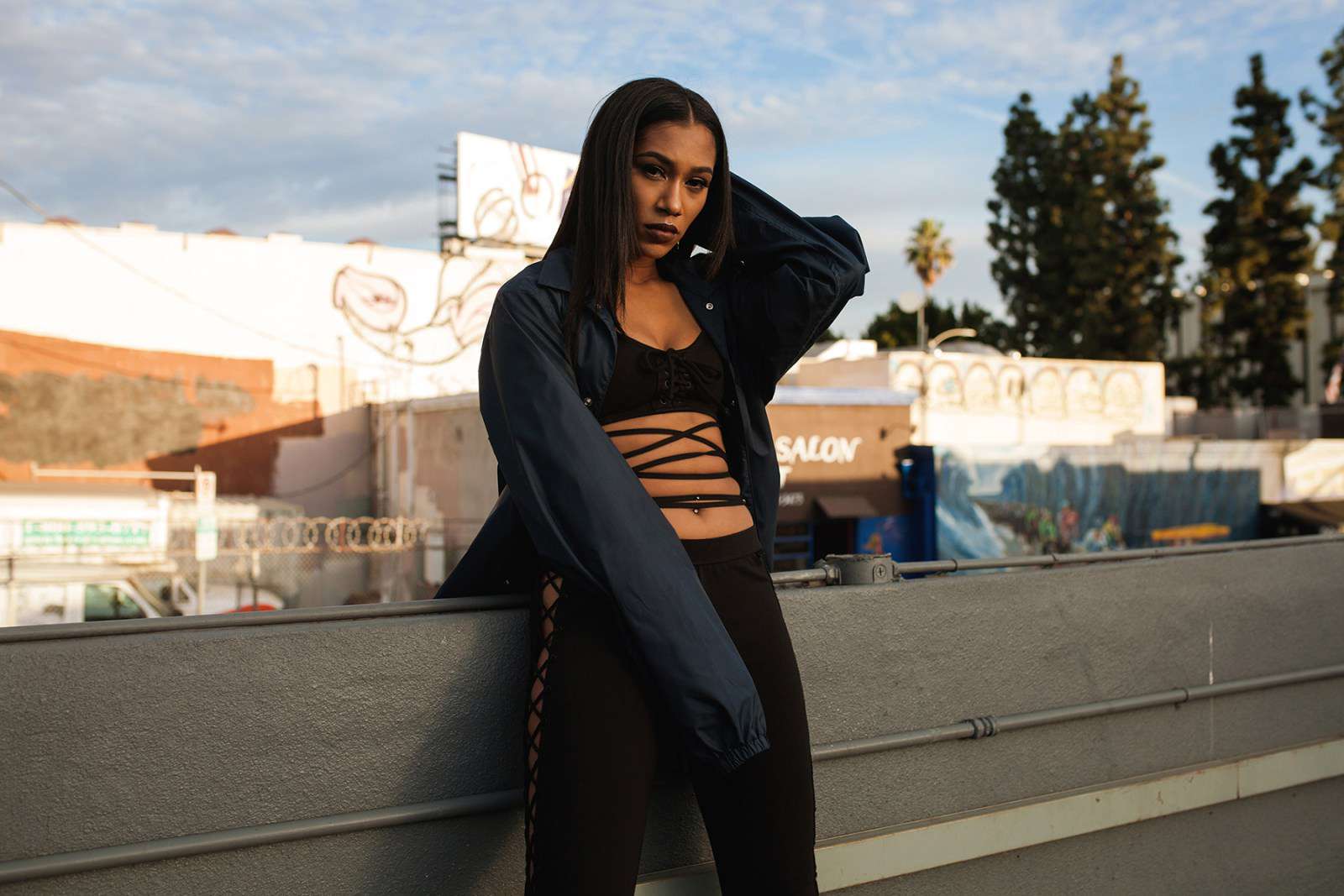 Can you tell us more details about the project?
As of right now – there will be two features with pop and Latin heavyweights respectively. I would describe "Trap Vogue" as feel good music: it's high energy with Latin elements mixed in.
How has your life changed due to the positive reception of "Safari?" Are people treating you differently back home? Do you feel different?
I don't feel different, but I feel inspired. A lot of people out of the country treat me like royalty — "Oh my gosh that's BIA!" At the moment, there is not a Latina on the scene who is as edgy, who doesn't care what anybody has to say, and I feel like that's what draws them. It's a blessing being able to inspire others and to know there are people rooting for me and who want more music.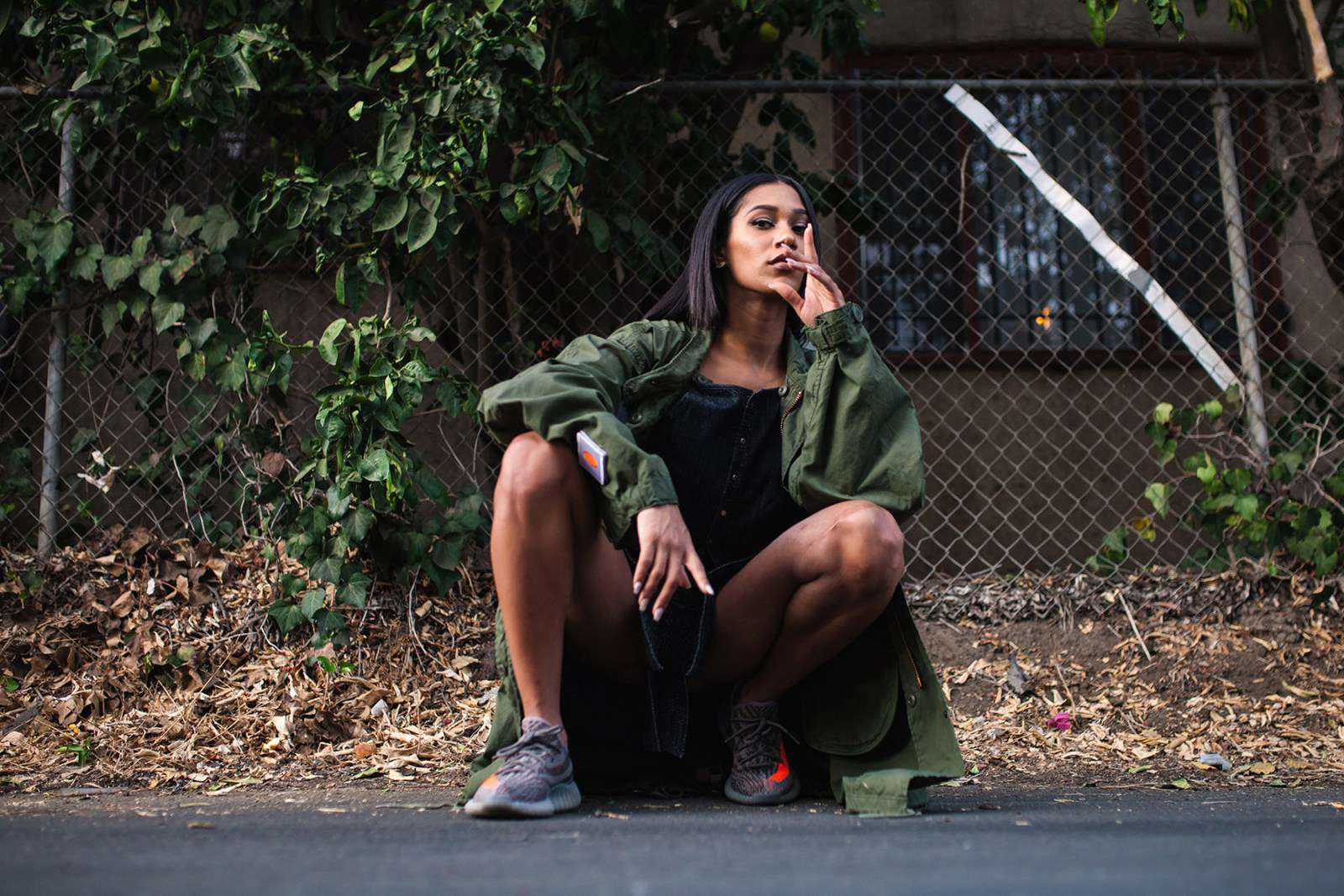 Talk to us about your Latin America bender in November (performing at the Los 40 Music Awards and the Latin Grammy's)? Was that your first time in Latin America?
Yes, that was my first time in Latin America. It was a crazy experience! I was able to learn more about my heritage [BIA is half Puerto Rican and half Italian], and was rejuvenated by a new energy. It was incredible and I cannot wait to go back and continue making music for my Latin American fans.
Do you feel that having a "pretty face" has put you in a box of sorts? Speaking from a surface level point of view, you're a pretty face, rapping about drugs and having to hustle. Personality-wise, you have that snare/tomboy-ish vibe – does that take people unawares? Is that dynamic something you've had to actively work on as you rise up the ranks in rap and pop culture? Have you had to question whether your peers are taking you seriously?
When it comes to professionalism, I'm always on point; I was raised right. I'm a girly girl at heart, but I'm also rough around the edges. It does take people unawares — "She's so pretty, why does she rap about this?" I'd like to point out that I didn't craft how I physically look. I'm simply rapping about what I know: things I've been through in my life and/or my inner circle. The industry does paint pretty girls in a sort of way and there is this underlying stigma, "You can't be that pretty and talk that dirty." However, early on I realized and came to terms with the fact that I can only be myself and cannot change how others perceive me. People who have that backwards mindset need to realize it's 2017, and we (women) do not care. That "cookie cutter, pretty girl" image is so outdated and we are off that.

Who do you look up to when it comes to music and style?
My personal muses are Rihanna, Aaliyah and Selena. Collectively, through their classiness and style they've helped me visualize the artist who I want to be. I've never connected with an artist the way I've connected with Rihanna. She embraces her femininity, who she is, and does not care what people think or say. I'm also influenced by my male rapper counterparts such as (the late) Bankroll Fresh, 21 Savage and Blackyoungsta.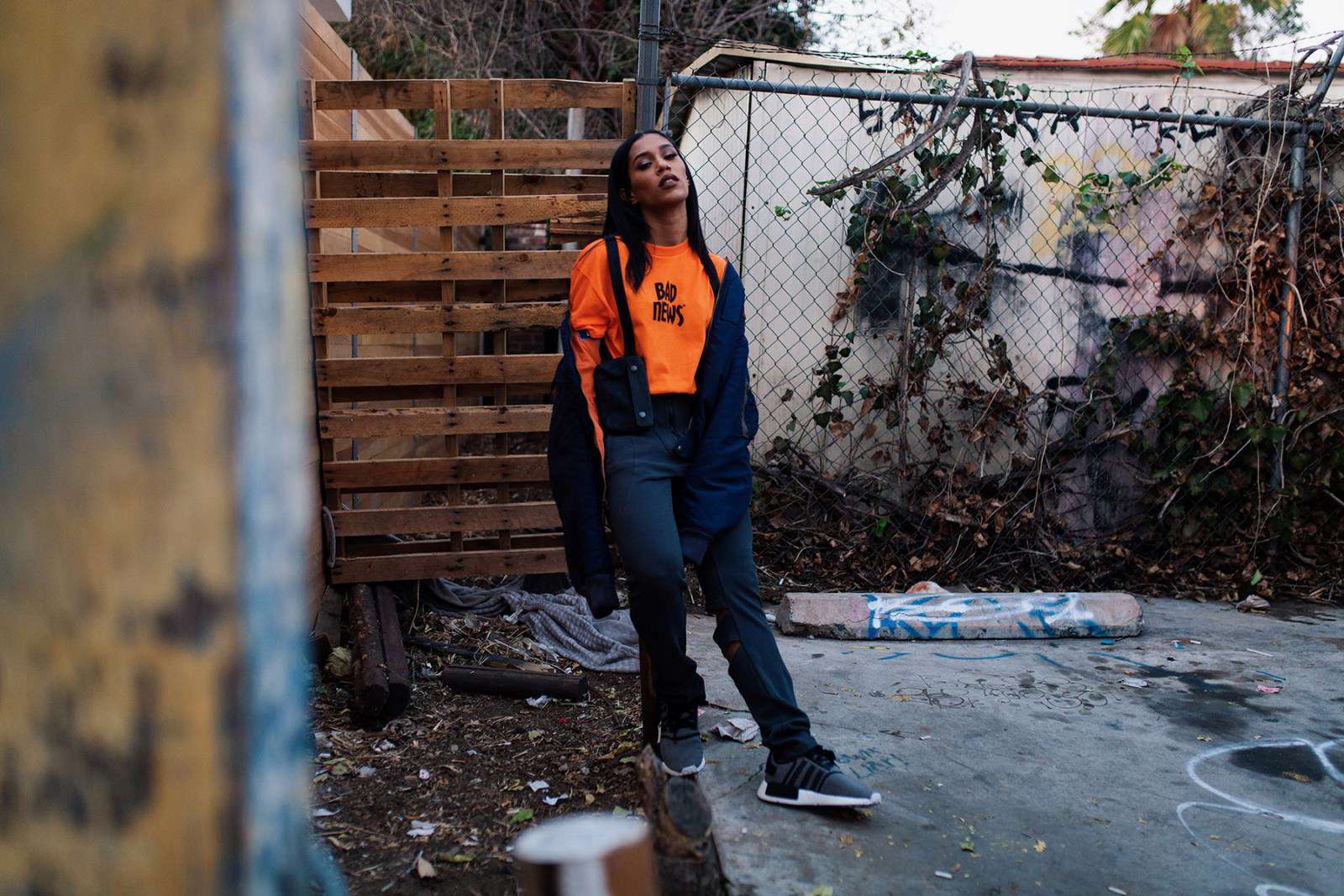 Who are your favorite designers/labels?
I'm into up and coming designers, and designers from other countries. I love stuff that nobody else has. Some of my favorites include Raf Simons, Mercedes Campuza, Wesley Berryman and 424 Fairfax.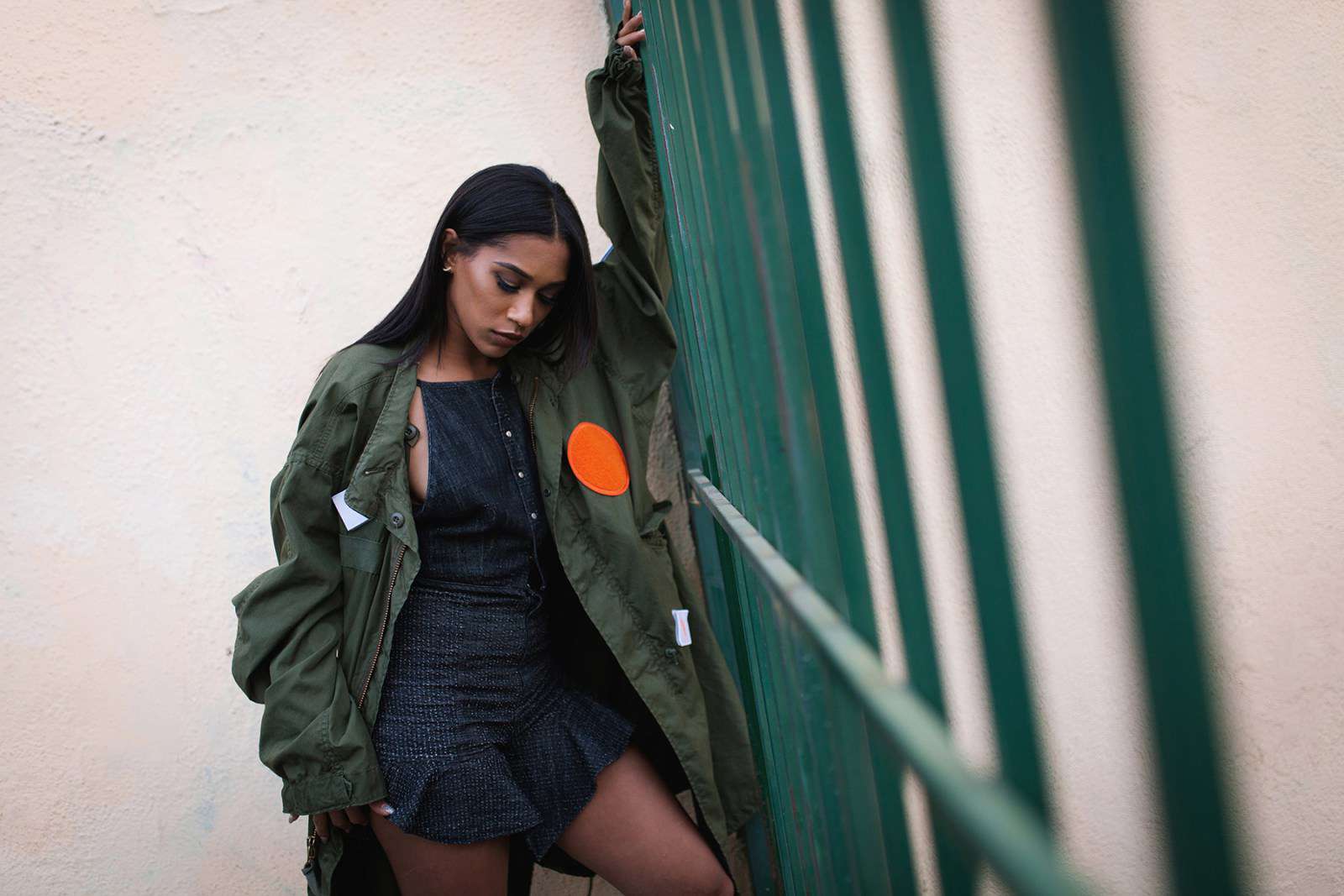 How has your sense of style evolved over the years?
I've always had an idea of who I was but I didn't have the money to be that person. However throughout the grind, I never let that get to me. As long as you're doing you and being yourself, you can never lose. Overall, I would say my style has improved — I have a great team behind me, who I work with and help me zone in on "my look." Do not get it twisted, the money and clothes don't make me. I always knew exactly who I was, but I just did not have the money to support that particular lifestyle.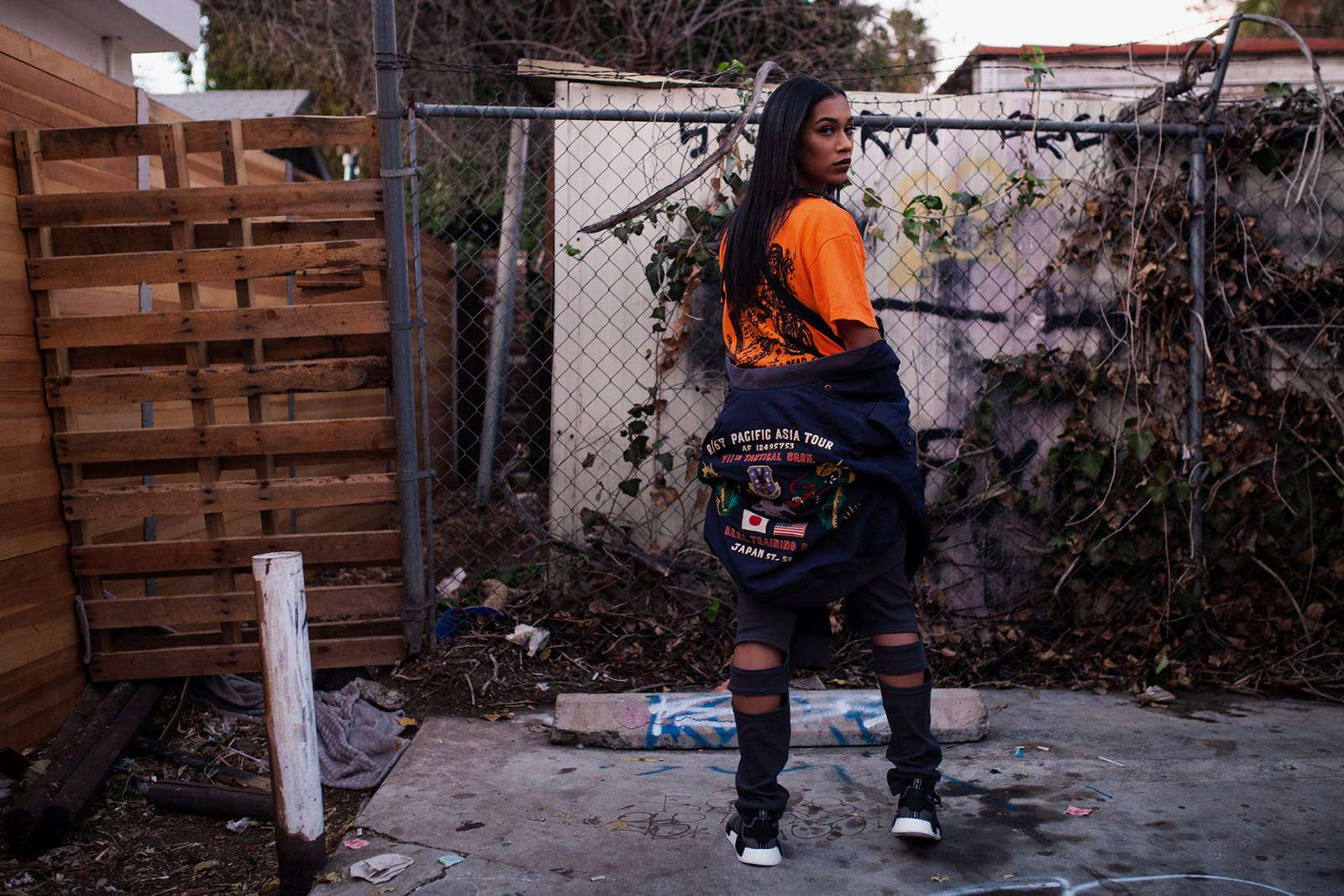 As an emerging artist, what have you learned under the wings of Pharrell and Fam-Lay?
The best advice I've received from Fam, which I refer to on a regular basis: "Keep your eyes on your own paper." Fam gets the "Schoolteacher of the Year" award. He has shaped how I focus and motivate myself in order to achieve my goals. The best advice I've received from P: "Stay loyal to the pen," meaning as long as I'm writing/creating, I can never lose. He has my strengthened my zeal and commitment to continue creating and pushing. Not only that but he really is lightyears ahead of the world. He advised me to do Spanish music two years ago, before I even considered it. To have such a visionary mentor and look after me is truly a blessing.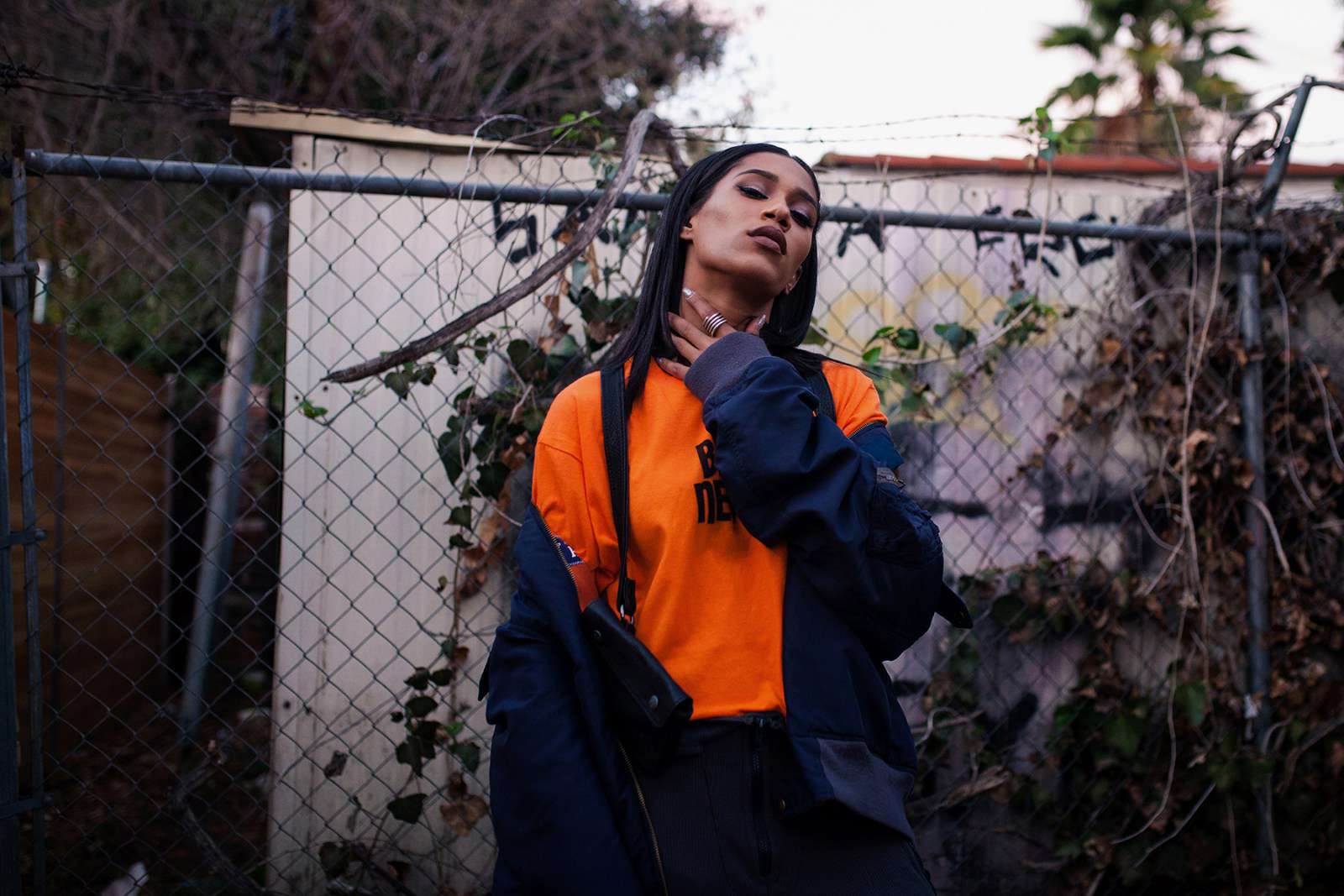 What unifies you and your label's "i am OTHER's" attitude?
I am different, and I am not afraid to be different. At i am OTHER, we encourage each other to be unique and push the limits. Creative control has never been a conversation. I have full creative control. i am OTHER is a great example of how talent can organically blossom when you have the green light from your colleagues to be who you are inside.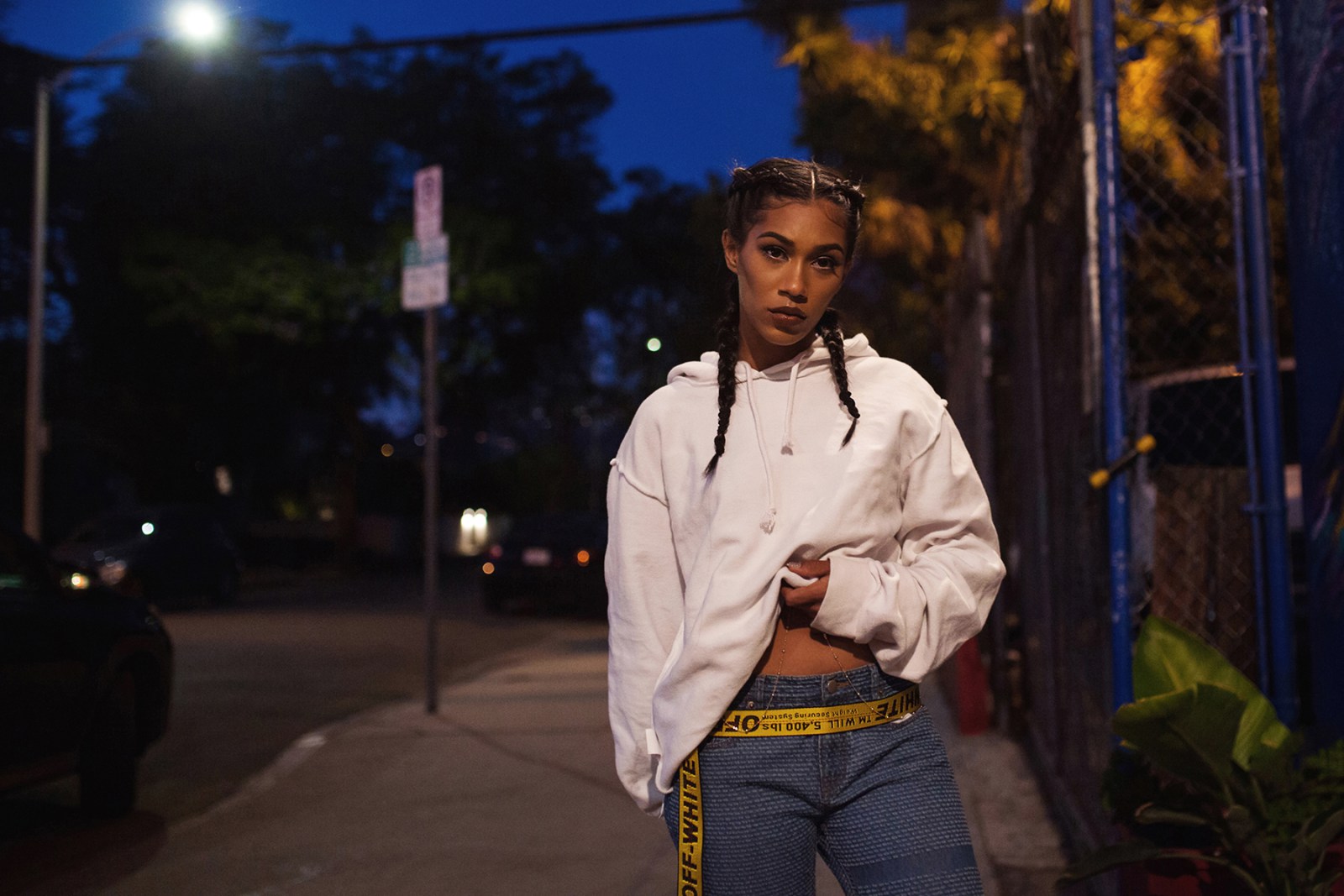 What kind of role model do you want to be for your younger sister, Latinas and women working in a male dominated environment?
It was never in my gameplan to check off the "role model" box or be viewed as one. It has been a blessing in disguise along my path, and has given me a new sense of responsibility. I want my career to be an example for women, especially those who are looking up to me and admiring the notion of doing what you want and staying true to who you are. I'd rather be considered less of a "role model" in the traditional sense and more inspirational – everyone's story is different, but you just have to go for it.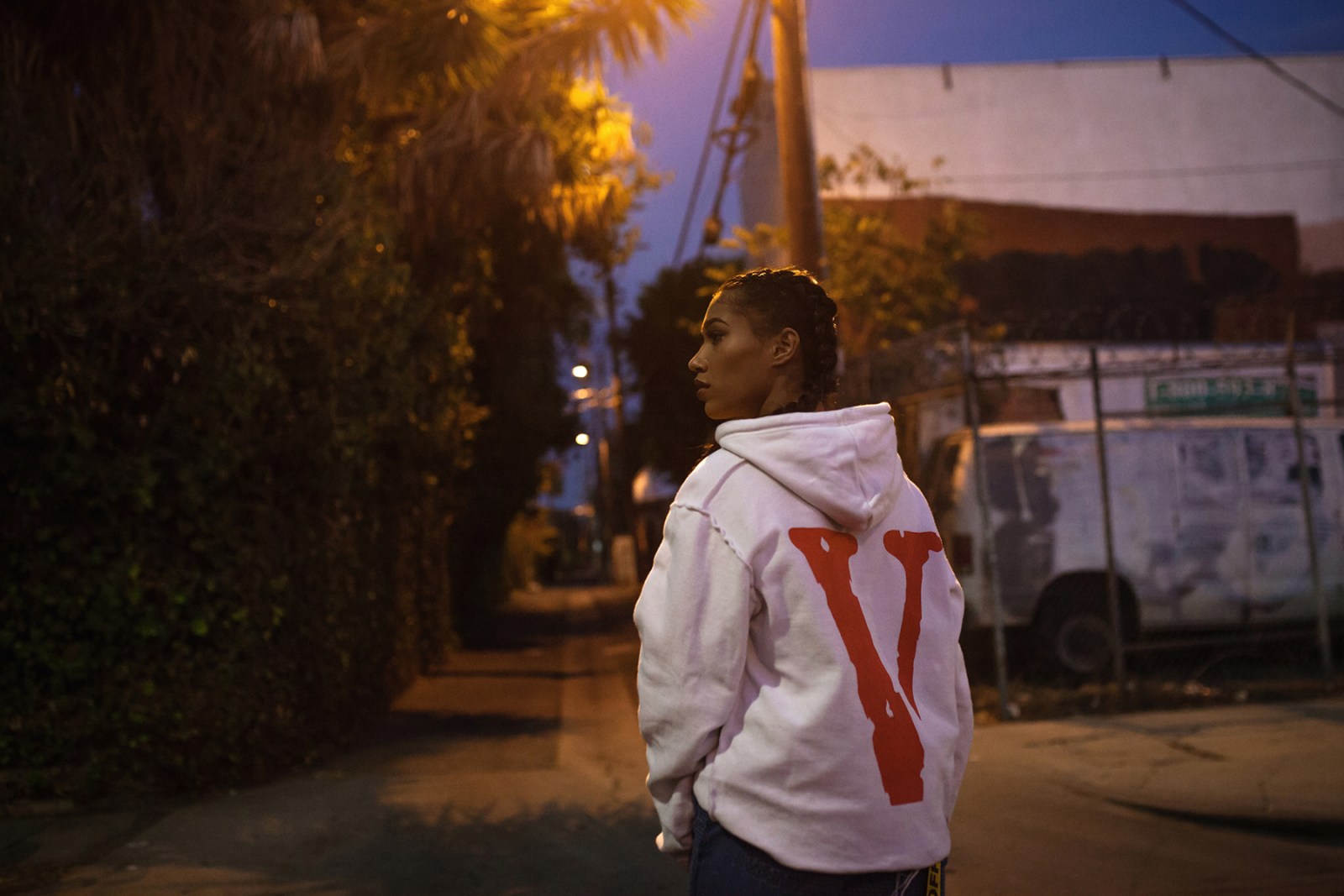 What's in store for 2017?
I just want to push it all the way. I want to be in every single space. If you do not see me in 2017, you must be at home or living under a rock because I plan on being everywhere.