Pharrell & The Roots At The Roots Picnic (2017) (Full Performance)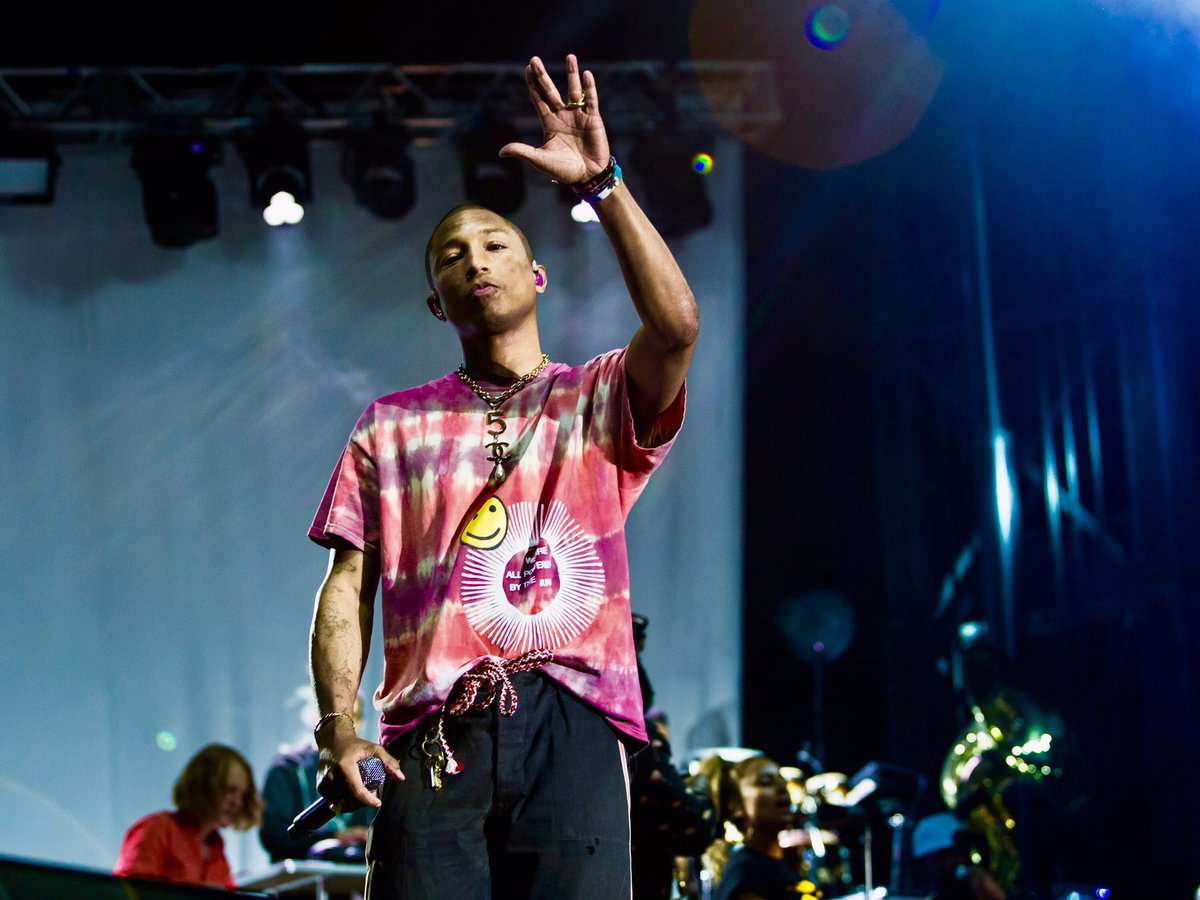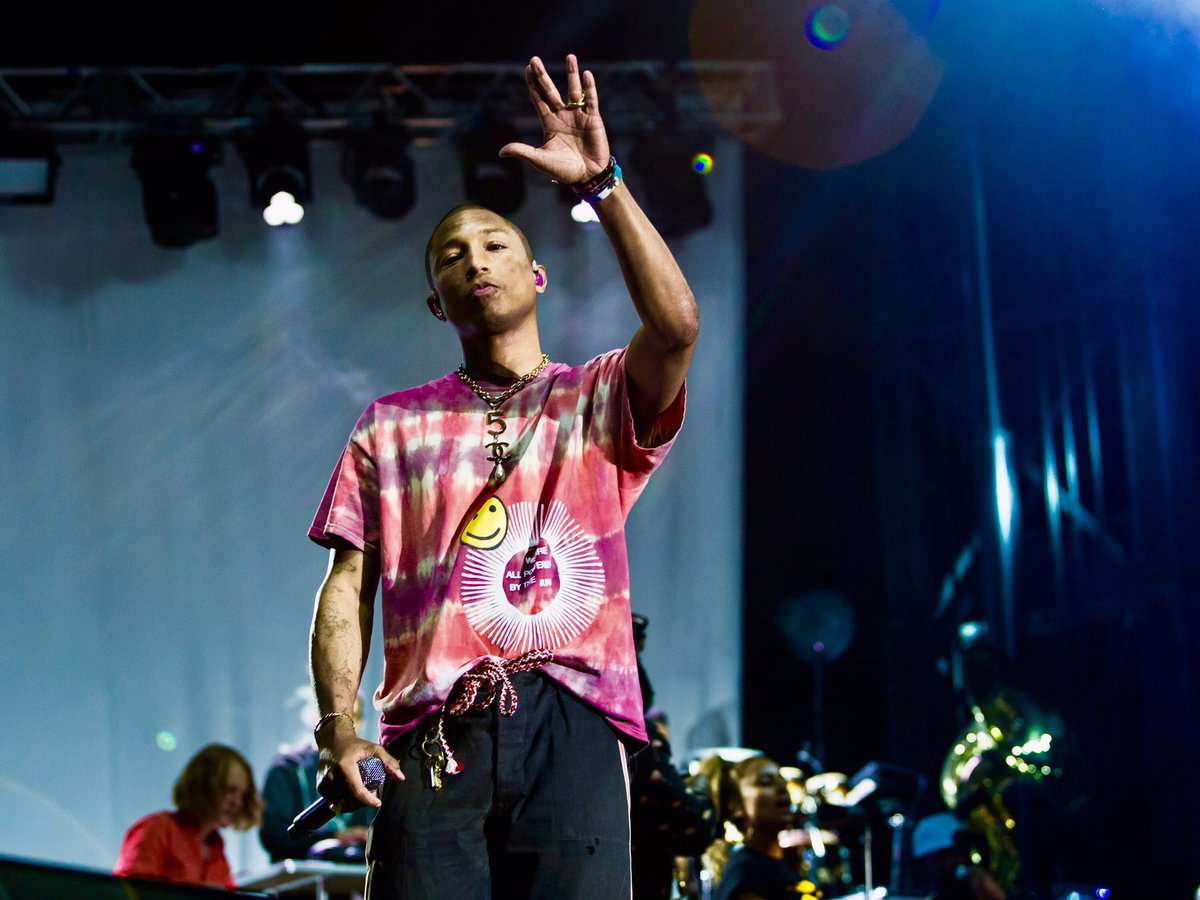 If you are a true Neptunes Fan, then you shouldn't have missed this years Roots Picnic with Pharrell & Co. in Philadelphia. Straight up, this was one of the best Neptunes Throwback Concerts that Pharrell ever performed with the help of The Roots, Shae Haley, Tyler, The Creator, Pusha T, Noreaga, SWV and more. Billed as Pharrell and The Roots, the aging-averse producer with the lovably strained falsetto led his backup geniuses through over an hour of hits he made for others, as well as a few returned favors for himself.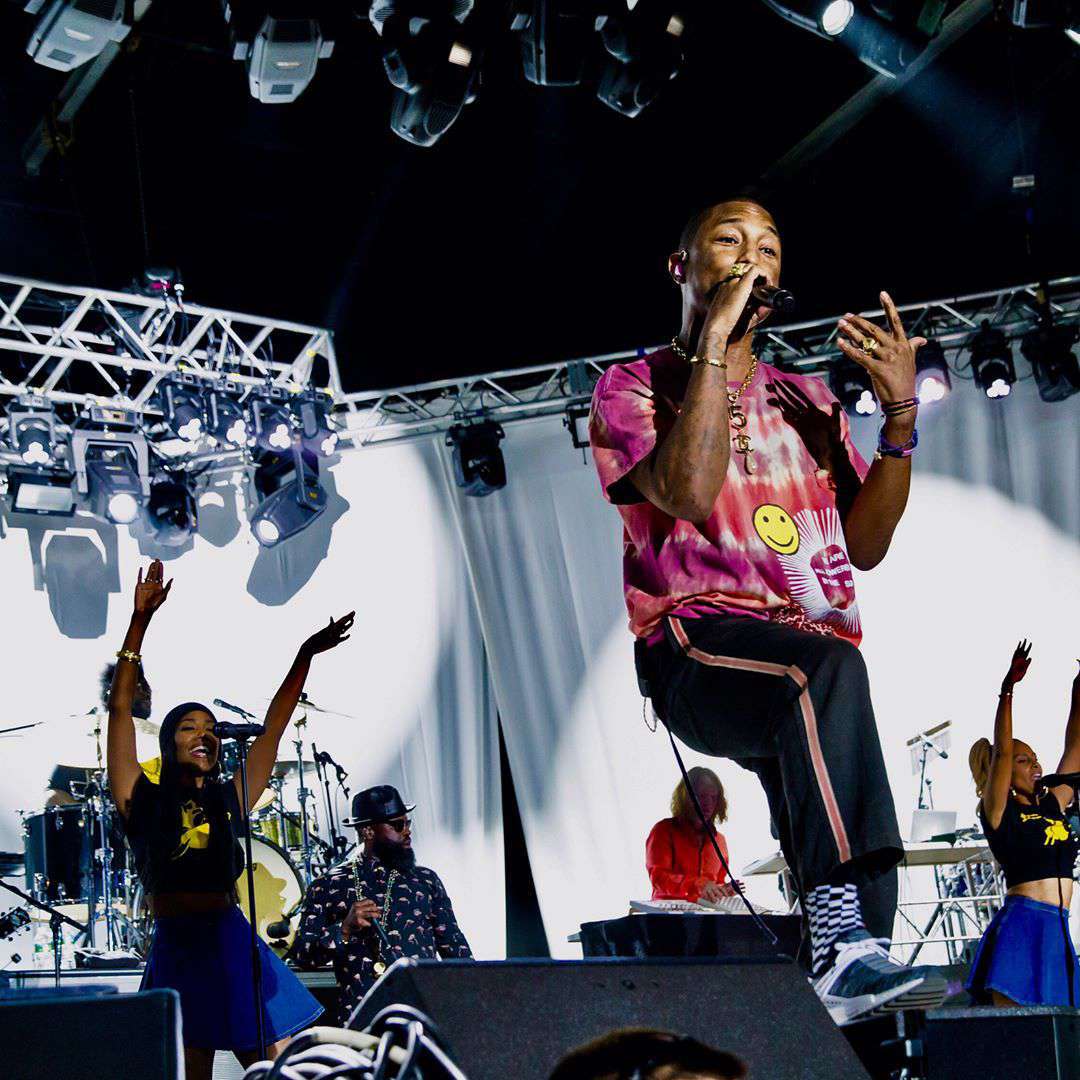 It all started with a JB Smoove Introduction and Daft Punk's 'Lose Yourself To Dance' with Robin Thicke's infamous 'Blurred Lines' kicked things off unapologetically, before dipping back for N*E*R*D's sweet 2002 deep cut "Run To The Sun" and then a karaoke session like no other. First, Pharrell sang Clipse's "Young Boy" and "What Happened To That Boy" with the band backing up every horn skronk and Birdman trill, before Kim-Jong-of-the-crack-song Pusha T himself appeared for his own mini-hits set of "Mr. Me Too" and "Grindin'," plus a sizzling, Snoop-free "Drop It Like It's Hot," before Noreaga came out for a merciless "Superthug" and "Nothin'," and made it clear this was some kind of coronation for the Neptune-turned-superstar, gushing to his buddy.
Black Thought & Pharrell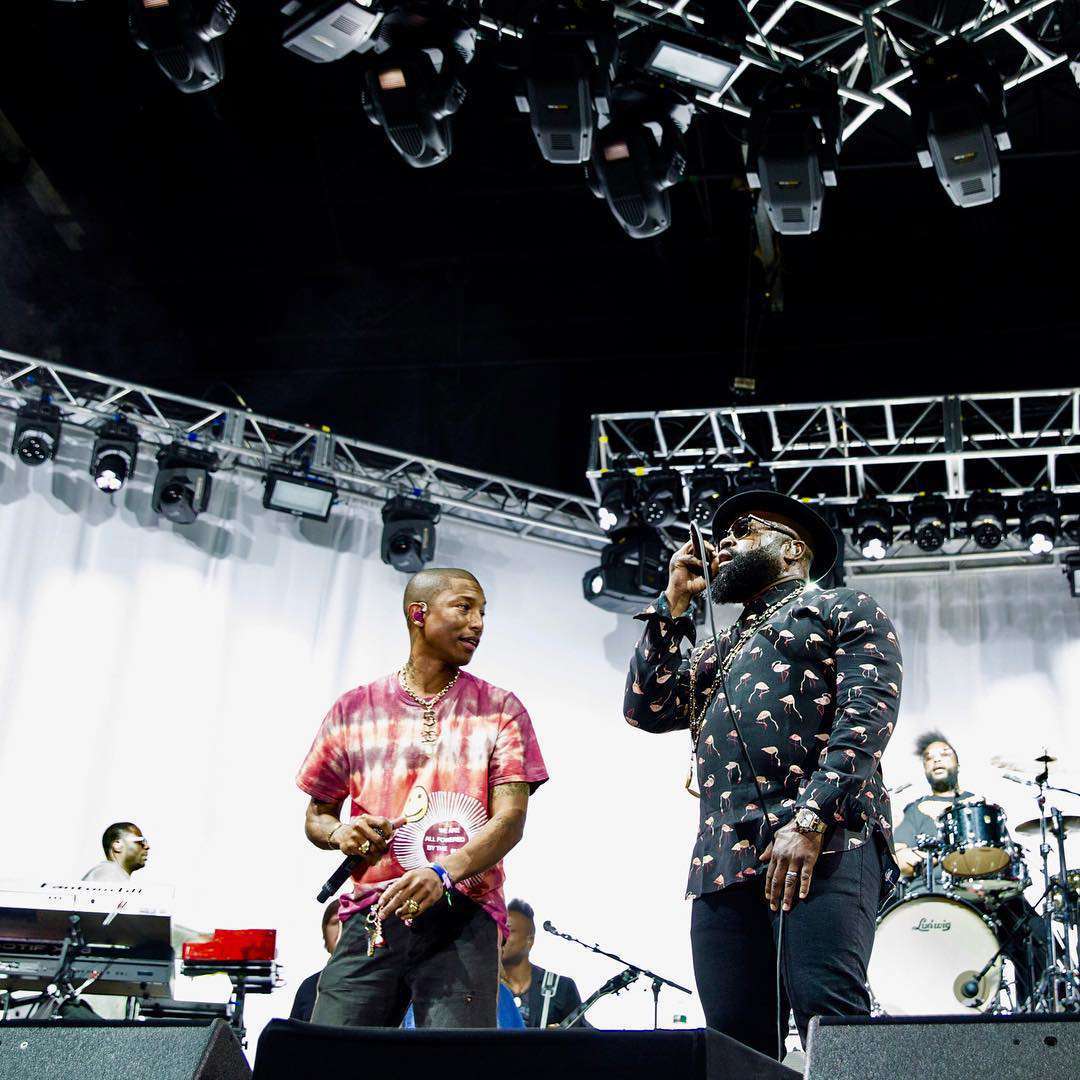 After those were finished Noreaga honored Pharrell saying he was the best producer alive and even got Pusha T back on stage to confirm him as 'GOAT'. Pharrell of course was very humbled by their praise and was bashfully smiling and bowing to them. "You're the best producer of all time, I can't believe that I fell onto you. I love you, your wife, your triplets, you've got super sperm." That led to N*E*R*D's 'Rock Star' and 'Provider' the latter fitted with a little solo time for the saxophonist, and a warp-speed medley of as many famous Pharrell jawns these expert improvisers could think of.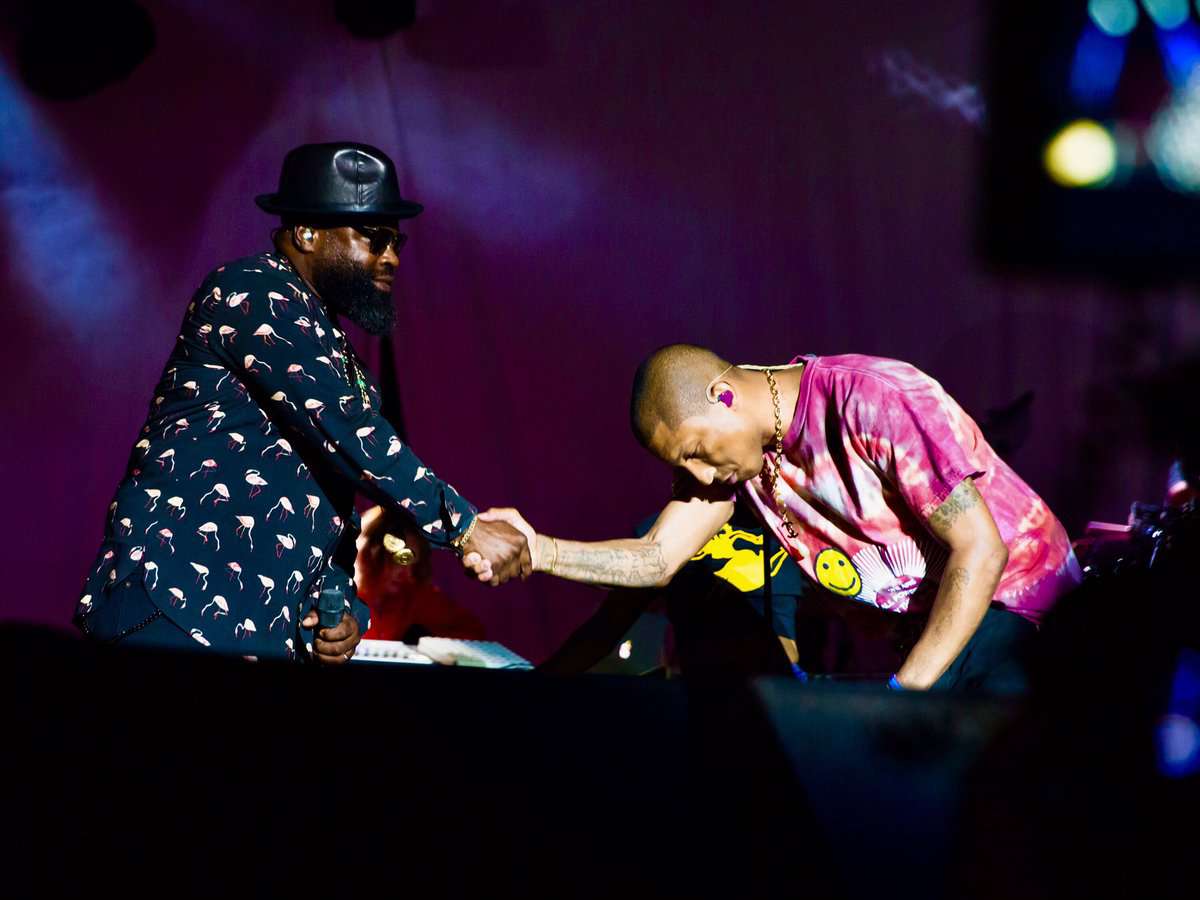 "Hot In Herre," "I Just Wanna Love U (Give It 2 Me)," a "Pass The Courvoisier" that got everyone jumping, a "Lap Dance" that sent a mic-less Tyler, The Creator bounding onto the stage for dancing and goofy mugging, and a "She Wants To Move" that devolved into Pharrell on a Latin percussion kit doing drum battle with Questlove. A quick spin through smashes you nearly forgot about, by Gwen Stefani, Ol' Dirty Bastard and Justin Timberlake became a four-sideman drum-machine duel before a triumphant, nearly climactic 'Get Lucky'.
Pusha T & Pharrell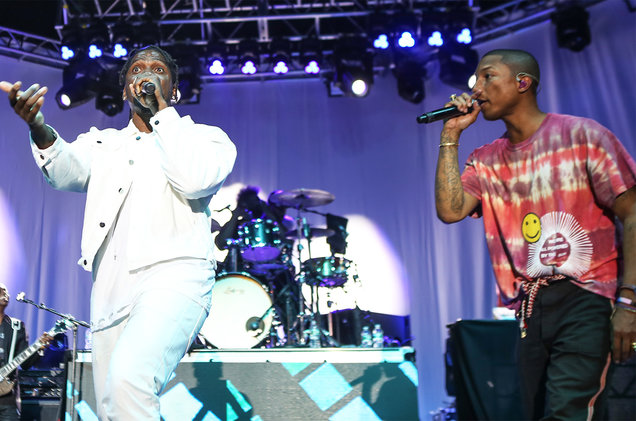 Towards the end Pharrell gave a little story/speech about how he, Chad, and Shae were discovered by Teddy Riley and then they were able to make their first record with '90s R&B trio Sisters With Voices. SWV performed 'Use Your Heart' and 'Right Here'. Pharrell ran across the stage saying S, S, W, U, U, V once that part came up. Then he introduced a child named Reef to clap onstage during the actual climax, 'Happy' and not a festival attendee by then felt like a room with a roof.
SWV With Pharrell


Pharrell made a little kid's dream come true by getting him a ride to his concert and serenading him with "Happy" onstage. Eight-year-old Reef Carneson suffers from acute lymphoblastic leukemia and has been in the hospital since he turned one. He's a huge Pharrell fan and dreamed of meeting him someday.

Once Pharrell got word, he invited Reef to his Saturday night show in Philadelphia. However, Reef's immune system is too weak for air travel, so Pharrell hired a private car to drive him all the way from Cincinnati. Pharrell put them up in a 5-star hotel, got them tickets and backstage passes. Best of all, Reef and his sister got onstage with him for "Happy." Thanks to Hunter and the Grindin Fam for the information. Check out the Complete Tracklist and the Full Performance below.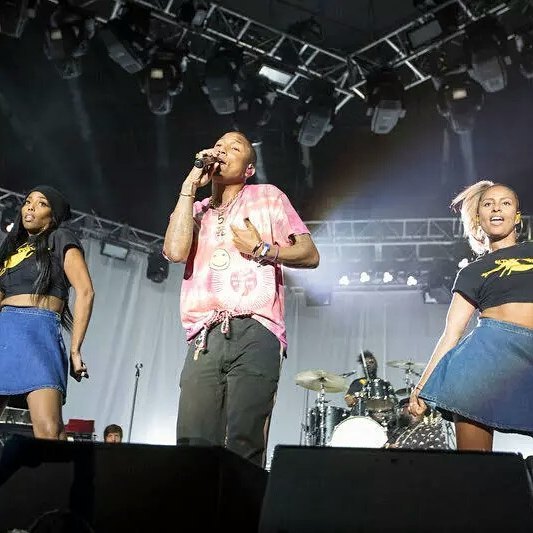 Pharrell & The Roots At The Roots Picnic (2017)

Pharrell & The Roots (Live At The Roots Picnic) (2017)
01 – Intro feat. JB Smoove
02 – Light Your Ass On Fire feat. Black Thought (Busta Rhymes)
03 – Lose Yourself To Dance (Daft Punk)
04 – Alright (Kendrick Lamar)
05 – Come Get It Bae (Pharrell Williams)
06 – Blurred Lines feat. Black Thought (Robin Thicke)
07 – Everybody Is A Star (Pa Ra Ra) x The Seed (N*E*R*D x The Roots)
08 – I Still Love You x Break You Off feat. Black Thought (702 x The Roots)
09 – Maybe feat. Shae (N*E*R*D)
10 – Run To The Sun feat. Shae (N*E*R*D)
11 – Stay Together feat. Shae (N*E*R*D)
12 – Frontin' (Pharrell Williams)
13 – Cot Damn feat. Black Thought (Clipse)
14 – Young Boy feat. Black Thought (Clipse)
15 – What Happened To That Boy feat. Black Thought & Pusha T (Birdman)
16 – Mr. Me Too feat. Pusha T (Clipse)
17 – Grindin' feat. Black Thought & Pusha T (Clipse)
18 – Drop It Like It's Hot feat. Black Thought (Snoop Dogg)
19 – Superthug (What What) feat. Noreaga (Noreaga)
20 – Nothin' feat. Noreaga (Noreaga)
21 – Rockstar (Poser) feat. Shae (N*E*R*D)
22 – Provider feat. Shae (N*E*R*D)
23 – Hot In Herre (Nelly)
24 – I Just Wanna Love U (Give It To Me) (Jay-Z)
25 – Pass The Courvoisier Part II (Busta Rhymes)
26 – Lapdance feat. feat. Shae & Tyler, The Creator (N*E*R*D)
27 – She Wants To Move feat. Shae (N*E*R*D)
28 – Drum Solo (Milkshake (Kelis), Hollaback Girl (Gwen Stefani), Got Your Money (Ol' Dirty Bastard), Like I Love You (Justin Timberlake)
29 – Get Lucky (Daft Punk)
30 – Use Your Heart feat. SWV (SWV)
31 – Right Here (Human Nature Mix) feat. SWV (SWV)
32 – Happy (PHarrell Williams)
*tmz.com
*billboard.com
*instagram.com/pharrell
*instagram.com/pharrellwilliamsworld
*twitter.com/i_am_other