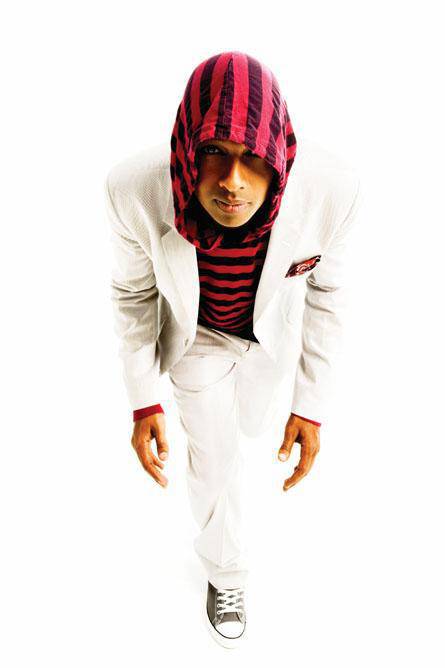 Hidden In Plain Sight: (Re)Introducing Kenna
It wasn't until I was preparing for my interview with Kenna that I finally sat down and did the math: I have been a fan of his music for over a decade now. This summer it will be 11 years since the day I first encountered "Freetime", from his 2003 debut, New Sacred Cow. I remember the day well. I was sitting in my parents house watching MTV2 with a notepad on the coffee table. This was my ritual when my friends were out of suggestions for new bands to listen to.
Every few months, I would sit for about an hour and take note of any bands that were worth possibly buying CDs for and then go out and buy them, but only after quizzing myself a few days later when I would look back at the notepad and try to remember anything about the artist. "Freetime" easily passed my silly test. Soon after picking up New Sacred Cow, I set myself on a course that, unbeknownst to me at the time, would lead me to writing the words you are reading today. After moving to NYC in 2006, I would spend random lonely Friday evenings on my laptop, checking up on any bands in my 3rd gen iPod that hadn't released new albums in awhile. This is how I ended up on the Kenna message boards, which is where I met Rocko shortly thereafter, and around 3 years later, SKOA was born.
As a fan, it has been borderline infuriating to see such a talented individual as Kenna not get the recognition he deserves. Also during my MTV2 years there was another song that I remember taking note of, "When I Get You Alone" by the artist eventually to be known as Robin Thicke. Back then, he had long straggly hair and went only by his last name, but he's been at this game just as long as Kenna, if not longer. Although Kenna has gained a lot of recognition in many musical circles, even receiving a Grammy nomination in 2009, it's hard to not go bonkers that both haven't seen the same level of mainstream success to date.
Granted, I thank the universe daily that there is nothing comparable to the notorious twerking incident at last years VMAs synonymous to Kenna's reputation. Even still, I don't know how much longer I can handle introducing people to someone who has simply been hidden in plain sight for a decade now. Take for example that video for "Freetime" that I saw long ago. Typically, debut albums mean a lot of exposure for the artist, their faces are supposed to be plastered everywhere humanly possible. In the case of Kenna, the first and only time you see his face in this video is practically at the end of the song.