The Fader Fam-Lay Article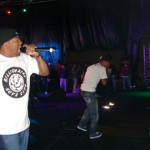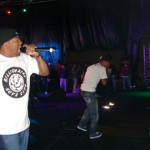 Each Tuesday, FADER editor Matthew Schnipper highlights an underappreciated recent release he thinks we need to know about. This week it's Fam-Lay "Da Beeper Record" 12-inch. I saw the cutest baby on the subway today. She was in a stroller and she was so little. She was sleeping but would half wake up intermittently, mostly with her eyes still closed, and paw around at her face and tiny blanket. Then she yawned and her mouth moved in a circle. The palms of her hands were pink. She had a lot of hair. She could not have been more than a few weeks old. She was chilling. A while ago, my friend Jessica asked me why everything makes me bummed. It's a good question. That baby was one hundred percent cool though.
I bet Fam-Lay gets bummed out by everything all the time. Like especially the fact that no one cares about his music even though it's good. There used to be dozens of copies of the "Rock N Roll" 12-inch at this one store, all a dime apiece. I bought three or four and gave them away. But "Da Beeper Record," I never saw that until I went to Amoeba in San Francisco a few years ago and they had piles of them for three dollars each. "Catch me on the night shift like the Commodores/ If you about to bullshit what you'd call me for?" My grama is like that, she hates the phone. She is like Fam-Lay, they both work hard and don't get a lot of recognition, except from their close family (me and Pharrell, respectively).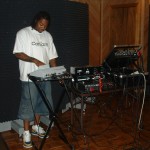 Sinden made a song out of "Beeper" and then Kid Sister rapped over it. I wonder if he heard that. My grama tutors young immigrant kids. I wonder if she sees them when they get old. I wonder if they ever look at cute babies. My grama has a really small dog named Yasmine. Does Fam-Lay have a cute baby? Or did he keep a copy of the note Pharrell wrote when he promised to make him famous? My grama has a cool Turkish accent. Fam-Lay sounds southern. Fam-Lay sounds like family, my grama is my family. This is bumming me out. Do you think cute babies like rap music? If I was a baby would I be cute? Was I a cute baby? Was Fam-Lay? Was my grama? This is bumming me out. Thanks to Alkashi.
*thefader.com