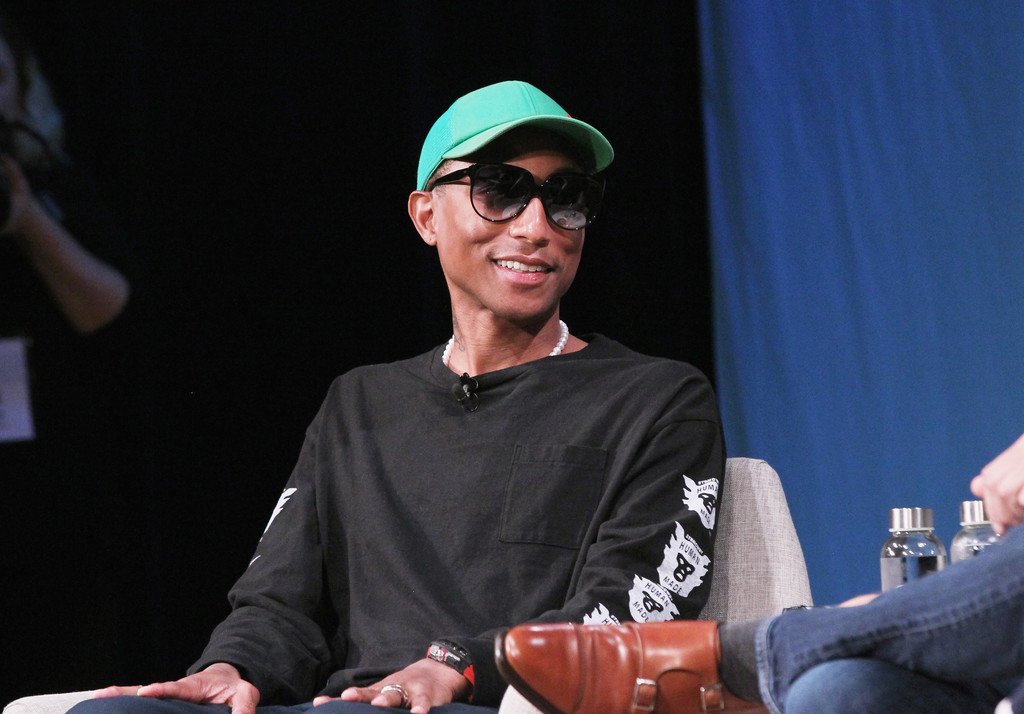 The artist, producer, and designer talked about the good things that happen when you leave your comfort zone. When Pharrell Williams finished recording the song "Happy," he hopped in his car with his wife and drove around listening to it for an hour straight. He probably wasn't the only one to do so; the track was the best-selling single of 2014 and spent 10 weeks at No.1 on the Billboard Hot 100. Hate the song or love it, there's no denying that it's one of the decade's most successful hits. And it never would have come to be, Williams said Wednesday, if he hadn't been willing to take a leap of faith.
Pharrell, Chris Meledandri &  Stephanie Mehta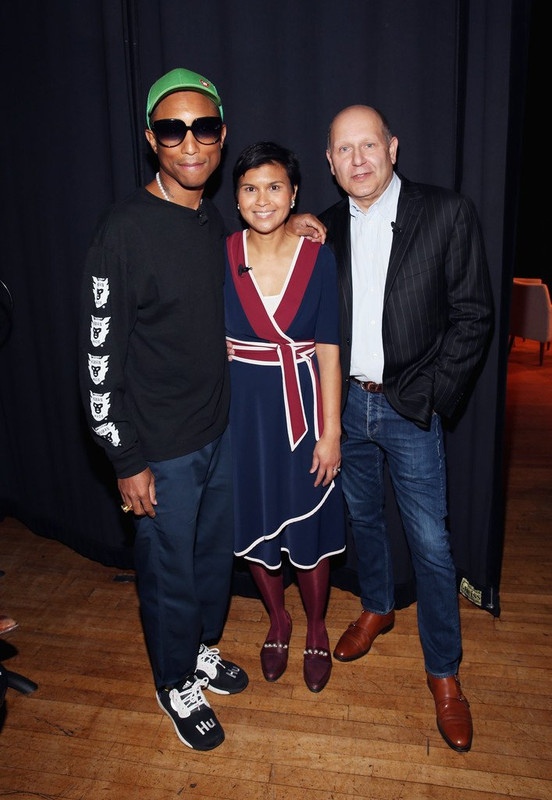 Williams shared a New York City stage with Fast Company editor-in-chief Stephanie Mehta and Chris Meledandri, CEO of production company Illumination, at the Fast Company Innovation Festival. Wearing a turquoise baseball cap, dark sunglasses, and short pants that exposed his tall white tube socks–a getup that would make most people resemble a hungover college kid but that he managed to make look cool–the 10-time Grammy winner talked about how he taps into his most creative self as an artist and designer.