Chester French Fall 08 Tour Diary Episode 3: Street Scene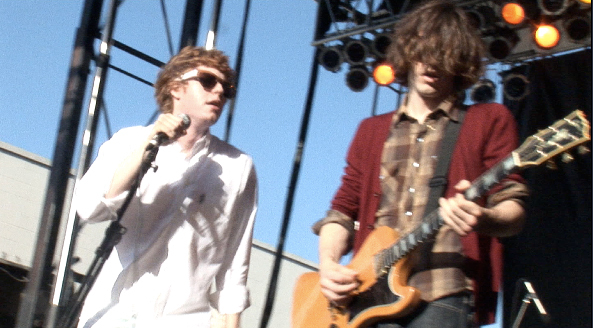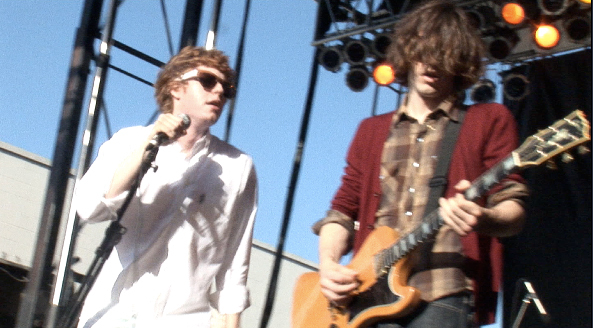 When we last left off, we had just done two shows opening for N¤E¤R¤D and Common in Southern California. The "Seeing The Invincible Sounds Of Summer" tour is far from over, but it's time to make a few detours. First up? The famous (and infamous) San Diego Music festival Street Scene. Famous because tons of great bands perform there every year (other than us, Beck, MGMT, Antibalas and loads more awesome bands performed). Infamous because it was at the San Diego Street Scene where Fergie from BEP peed her pants. But we won't dwell. Anyways, we high tail it to San Diego from LA for a 4:45 set time, decompress a bit in our trailer and, thankfully, discover some premium portopotties. Check this out.
Chester French Fall 08 Tour Diary: Street Scene!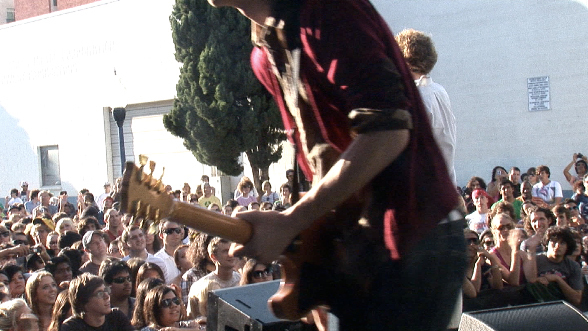 After the show, we catch MGMT's set, meet a few fans and then jump in the van and head up towards San Francisco, for the Treasure Island Music Festival. Of course we don't make it the whole way, so we have to stop over and spend the night in some weirdo motel that has a windmill.