Common & N¤E¤R¤D (Live At Anaheim)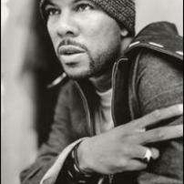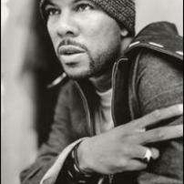 The rapper and N¤E¤R¤D turn the Grove into a hip-hop party. The marquee, part of Common's nightclub stage design, said it all: Common & N¤E¤R¤D Souled Out. Both acts lived up to the claim too, giving life to a genre whose commercial presence rarely finds any essence at all. For Common the performance Monday night at the Grove of Anaheim was his biggest local showing in memory and he hit the stage seemingly with that in mind. Kicking things off with "Announcement," the veteran underground Chicago rhyme-smith set the mood for a party rapping "Everybody I'd like to announce / Throw your hands up when we in the house / Yeah, this is hip-hop baby / I'm gonna take you to the tip-top baby." He proceeded to drive that point home with a career-spanning 20 songs and snippets brought to life better than on record by his excellent live backing band. Common intertwined old school hip-hop with his own songs (best when "The Corner" met Nas' "N.Y. State Of Mind") while giving the crowd some of the unexpected including "The Food," a song originally performed on "Chappelle's Show" and "Get 'Em High," which he guest starred on, from Kanye West's debut.
Random cuts weren't the only surprises Common had in store though – he did a bit of break-dancing with Chad Hugo and Pharrell Williams during his new single "Universal Mind Control" – and he spit a nearly five-minute long freestyle which covered everything from Barack Obama to Kanye West's recent fight with a paparazzo's camera. Though the rapper did commit the worst of all live hip-hop offenses by cutting a number of his songs short (most notably with "Go" and "Be"), he only let up on his aggressive flow to make the ladies swoon, easily showing that he's a far better performer than his lack of mainstream popularity would lead one to believe. While the headliner came out firing, experimental hip-hop outfit N¤E¤R¤D, led by eclectic frontman Williams, originally stumbled out of the gate in its opening slot, only to pick up steam as the performance wore on. While the group isn't a match for hip-hop's reigning live band the Roots, N¤E¤R¤D's fusion of hip-hop, rock and jazz doesn't disappoint when everything is working properly.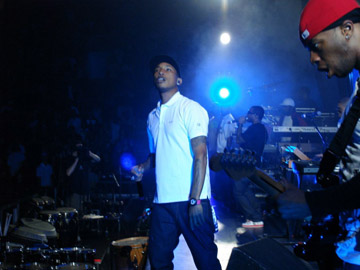 Too bad a muddy vocal mix buried under the thunder of two drummers took the life out of early numbers including "Anti Matter" and "Brain," but as the piano stabs and drum noise of "Sooner Or Later" announced the end of the softer portion of N¤E¤R¤D's set, things definitely picked up. The band switched the script and invited a group of guys on stage to dance during "Rockstar" (was that a guy skanking like he was at a Reel Big Fish show?) and much of the crowd was in a frenzy by the time "Spaz"'s elastic bounce came blasting through the house speakers. Pharrell and Co. kept the mood high, inviting about 30 girls on stage for "Everyone Nose," expertly interrupted by "She Wants To Move" (part of which came over the White Stripes' "Seven Nation Army"). By the end of this one the song proved true – they all wanted to move to a surprisingly strong showing that started off as anything but.
*ocregister.com
Common – Sex For Sugar (Neptunes)

Common – Announcement (Neptunes)

Common – The Eye & Come Close feat. Pharrell (Neptunes)

Chad, Pharrell & Common Breakdancin' To UMC

Common – Make My Day (Neptunes)

Common – Gladiator (Neptunes)