N¤E¤R¤D At Austin City Limits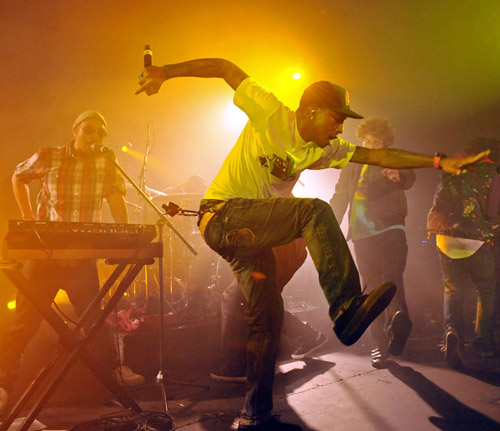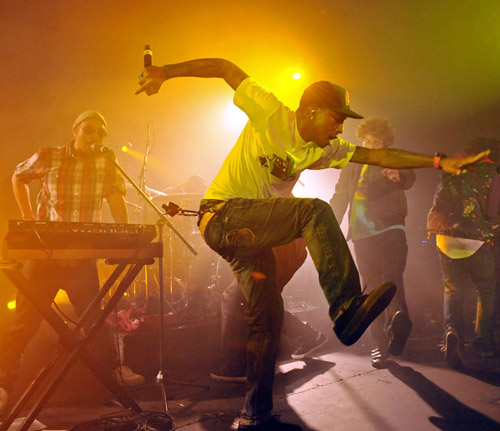 Pound for pound, minute for minute, note for note, the best two hours of this festival for me were the ones I spent watching N.E.R.D followed up by the Swell Season on Friday.  It was like a perfect Friday night shoved into two hours.  You start out at a club, with ALL your friends, get a little silly– or a lot silly, if that's your game.  When the club plays "Closing Time" and tells you, "You don't gotta go home, but you gotta get the fu** outta here," you take off to your friend's place for a chill afterparty.  Someone picks up a guitar and the sing-a-long jamfest follows until you head home.  Perfect night.  That's what those two acts were for me.  Perfect.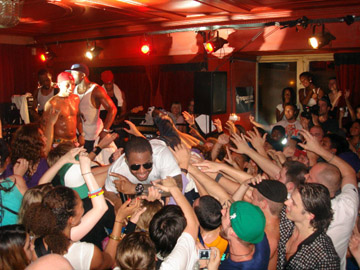 N¤E¤R¤D started 10 minutes late, because they couldn't find their drummer.  I see how this can happen in a crowd of 80,000+, most of them shirtless and in bikinis, partying their heads off.  No worries, though– they found him, and proceeded to more than make up for lost time.  They destroyed a set that contained all of my favorites: "Lapdance," "She Wants To Move," "Rockstar," "Spaz," and my new favorite, "Everyone Knows."  I decided I wanted to get silly and tried to get up into the rafters over the stage to watch, but was turned away at the stairwell backstage.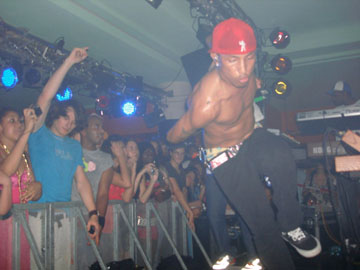 Then my castmate Aimee Teegarden decided to get more than silly, as she jumped up on the opposite side of the stage.  She danced with Pharrell, did the RUNNING MAN (Aimee, and out of nowhere, felt Pharrell's abs when he pulled up his shirt with his teeth.*  It was the icing on the cake to an already bonkers show.  They were so much better in this element than they were when I saw them earlier this year on [Kanye West's] Glow In The Dark Tour. N¤E¤R¤D was in tune with the crowd, made them forget about the heat, had them dancing, moving, jumping.  The energy of that show and their control of the crowd was unmatched for the rest of the weekend for me… with the possible exception of Gnarls Barkley late Sunday.
*popwatch.ew.com