More News About "Universal Mind Control" Credits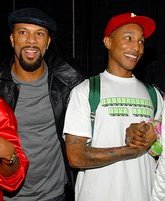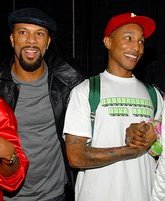 Here is the official tracklist of Common's "Universal Mind Control" and some more infos about the album such as "Punch Drunk Love" now features Kanye West spitting the catchy chorus "Am I crazy, or was you giving me the eye? (aka The Eye)" "Sex 4 Sugar," which Common previously described as a conversation with a dancer, now has faster drums, and "Everywhere," which was formerly called "Runaway" and set to feature Santogold, now sports a dreamy layered chorus, sans Santogold, over a guitar riff similar to Pat Benatar's "Love Is A Battlefield." The album's production is still split between The Neptunes and Outkast cohort Mr. DJ. The ten-song disc (with a potential bonus cut in the form of a remix to "Punch Crunk Love") finds Common going for a more fun vibe after realizing that his own DJ didn't have any Common songs to play in the club. While those that have heard the singles may be bracing themselves for Electric Circus part 2, Common is quick to stress that while he still loves that album, he's going for something entirely different.
He was quick to say that he "would never repeat an album I did before" and believes Universal Mind Control to be far more accessible and while "The Eye" has become "Punch Drunk Love" due to Kanye insisting that he get on the track, the original version is now being called the Remix and Com wants to included it on the record as well as a bonus cut. "Inhale." It's a classic strings/synths Neptunes beat and includes Chad scratching a sample from Tribe's "Sucka Nigga." The next video may end up being "Gladiator" record, but there's a treatment for "Changes" (prod. Mr DJ) floating around as well. Common wants to shoot plenty of videos for the album to match its visual aethetic and thanks to his increasingly successful movie career, he feels more freedom than ever to explore the potential for his music.  If this is what we get as a result of his acting, then here's hoping Terminator 4 opens huge. Thanks To 30th Century Man.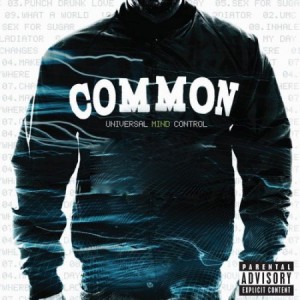 Common – Universal Mind Control (2008) (December 9th)
01 – Universal Mind Control feat. Pharrell (Neptunes)
02 – Punch Drunk Love (aka The Eye) feat. Kanye West (Neptunes)
03 – Make My Day feat. Cee-Lo (Mr. DJ)
04 – Sex 4 Sugar (aka Party Shit) feat. Pharrell (Neptunes)
05 – Announcement feat. Pharrell (Neptunes)
06 – Gladiator feat. Pharrell (Neptunes)
07 – Changes (Mr. DJ)
08 – Inhale (Neptunes)
09 – What A World feat. Chester French (Neptunes)
10 – Everywhere feat. Santogold (aka Runaway) (Mr. DJ)
11 – Punch Drunk Love (aka The Eye) feat. Pharrell (Remix) (Bonus) (Neptunes)
Leftovers
– Dreaming (Mr. DJ)