Common's Complex Interview (14th Nov.)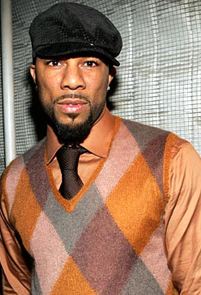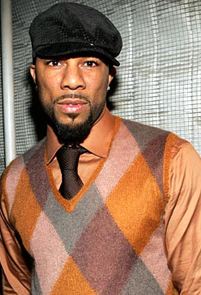 It's easy for rappers to claim they're recession-proof, but only a few MCs are telling the truth. You'd think that a person like Common—a thoughtful rap veteran who's never gone platinum—would be suffering the most during a time when hip-hop albums are flopping faster than Kimbo Slice. But Lonnie Rashid topsy-turvyed the game. His last two albums, Be and Finding Forever , have taken him to new commercial and critical heights, and his consistent acting roles have turned him into a seriously promising Hollywood player. So what does that all add up to in rap's dollars and cents? A spot on the Forbes Hip-Hop Cash Kings list, as well as a role in next summer's potential blockbuster Terminator 4. But Comm still loves good music, and he's finally made some time in his busy schedule to unveil his long overdue Invincible Summer-turnt-Universal Mind Control album, which drops December 9. We spoke with the Chicago MC weeks before the release to get his thoughts on No I.D, Kanye vs. Pharrell, dating (or not dating) Serena Williams, and our new President-elect Barack O' Bama.
Complex: So December 9th is the day for Universal Mind Control. What can we expect?
Common: You're going to get something you've never heard from Common and in hip-hop as a whole. It's a fresh new sound, and I think it's the future of hip-hop in many ways. We did a lot of electronic stuff, and a lot of different elements and styles. It's the future of music, but it also deals with the basics of it. We were thinking about the future the whole time, but it turned out to sound like "Planet Rock." It goes to show you how ahead of the game Afrika Bambaataa was, and the influence they had on us.
Complex: When you renamed the album, was there any altering to the music itself?
Common: Nah. The funny part about it is a friend of mine that works with me, when I told him that I'm not going to change the title of the album from Invincible Summer; I was like I'm just going to keep it as Invincible Summer and deep down inside I wanted to change the name a little bit but I didn't have another title that was better. And she said, "After hearing the album, it sounds like Universal Mind Control. And it was like a light bulb went off. It does sound more like Universal Mind Control. You know, focusing on the essence but creating futuristic things with it. That's what it sounds like.
Complex: You have been working with Pharrell and Kanye a lot. Where did those two differ the most?
Common: I would say Pharrell, first of all he does have a production partner but regardless he comes up from scratch with the music so the process is different. He just might come in and create some music from scratch. Where as with Kanye, we listen to the samples and decide what we may do, and he may chop something up and flip it or we may play something that's been inspired by samples. Basically what I'm saying is the process is a little longer with Kanye, as far as creating. And Kanye is definitely like, "Let's go in this direction" or "Let's go in that direction." Where as Pharrell, it's more suggestive. I'm trying to think of the biggest differences because they have more similarities than differences. They're both really talented at coming up with hooks and giving you a direction for the song. Like, "Man, maybe you should rhyme like this." Or they might reference something. I would call them geniuses.
*complex.com