Common's Pithcfolkmedia Interview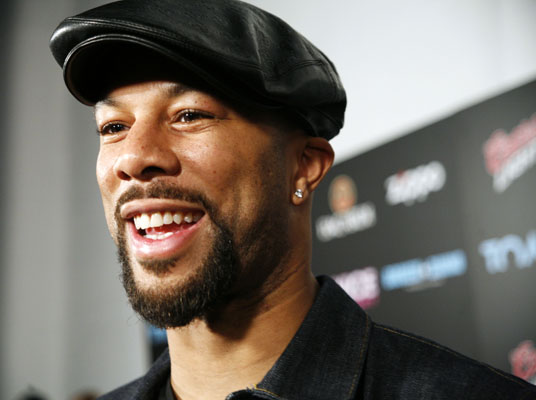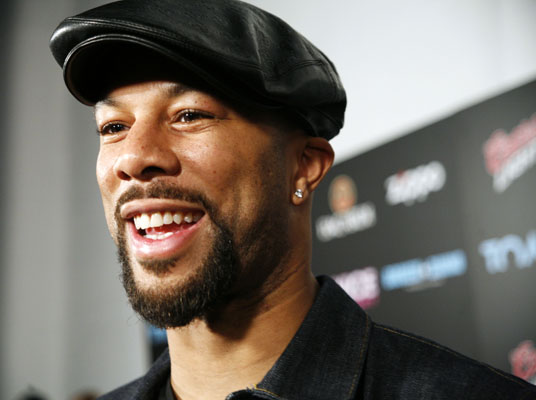 It was May when we first heard about the eighth album from Chicago MC Common. Back then, the disc was called Invincible Summer, with plans for release in the season for which it was named. "I created this music for the summer time," Common told Billboard months ago. But after delays Common attributes to his time on the set of the forthcoming movie Terminator Salvation and a little huddle with his creative consultant, the album that resulted is now called Universal Mind Control, and it's coming out December 9 from Geffen. We dialed up Common earlier this week to chat about the reasons for the switch, the benefits of working with geniuses, and just what Common plans to do for our next president. Oh yeah, we even asked about the fate of the Justice League movie. You're welcome, nerds.
P: You must be excited to have this album coming out. It's been a little while in the making.
C: Yeah, I actually started in late February, and the process was, I guess, the fastest I had ever created an album. Because I was really close to done by the middle of May, but I got the opportunity to be a part of Terminator Salvation, and I really had to focus on that, and had to do that for the whole summer pretty much. So I couldn't complete the album, but it was next to completion. And from there, once I finished Terminator, I ended up finishing the music, and shooting the videos, and then we were able to roll and get a date set.
P: Obviously, some things have changed since we first heard about the album, starting with the title. What was the process like changing it from Invincible Summer to Universal Mind Control?
C: Man, the process was like me holding onto the title Invincible Summer, finding a reason why it really could still be called Invincible Summer, and then one of my creative friends– she has been working with me as a creative consultant– had listened to the album and she said, "Man, this album is not Invincible Summer, it's Universal Mind Control!" And I said, "Man… yes!" I remember just taking a breath, because I wanted the name to change, but I'm very particular about titles, and I'm not just gonna change it. Titles are the first thing that I come up with for an album. And then from there, you know, I start working on it. So, the titles really mean a lot to me, and I was holding onto Invincible Summer, and another title that really came up that resonated with me– Universal Mind Control actually defines the album even more.
P: Did you have to change the music at all when you changed the name?
C: Nah, I didn't change the music really, since basically all the songs that I'd recorded were all on Invincible Summer. What I was describing by "summer" was just a good feeling. When I think of summer, I think of a good feeling, and that's what this music is there to generate. And I think that that's why when I did get the title Universal Mind Control, it still felt very natural, and like it was supposed to be that title, Universal Mind Control.
P: What exactly is "universal mind control"? I've heard the song, but what about the record as a whole?
C: I really believe that that title is saying, "What I'm thinking in my mind and wanting you to feel, you will feel, because I'm gonna create music that will make you feel it." And it's also symbolic of the global sound that I wanted to create, something universal, something that would touch all parts of the world, 'cause that's what it was inspired by. And I also wanna say, I just like the way that sounds: "universal mind control." It sounds so futuristic, like a movement. So, as far as what I'm talking about on this album, it's not a very light-hearted album. It's simple. Some of the subject matters deal with sexual themes, deal with bein' at the beach and barbecuing and having fun, some are just open-minded rap songs, and one I'm even talking to a stripper, and it's called "Sex for Sugar". Another song deals with, in a very upbeat way, my journey of being an artist, and the things that I went through to keep who I was, and to believe in who I was. It's called "What a World". It's really a celebration of me believing in myself, no matter who said I should do what, it was like, "Hey, I believe in myself, and in sticking to what I believe in." I'm able to holla '"what a world" now.
P: You worked with The Neptunes, and specifically Pharrell, a lot on this album. I know you've worked with him before, but this is the most extensive collaboration that you two have done. What's it like working with him now to such an extent?
C: It's such a fun, cool experience. I don't have this with everybody, but you feel a magic that's there. You feel like you're making songs that will really turn out to be great songs. Like, from the incubation of the music to the idea for the chorus– which Pharrell usually plays a big part in– to Chad coming to add on to whatever we began, to me writing, it feels like Pharrell is the guide. He's the captain of the production, of the music, and in trying, it becomes the great song. Because he's just versatile and very diverse with melodies, he's so knowledgeable in music, and he just has a cool dude disposition. There's something real tasteful about him. And that in itself helps to create good music. I want to say they definitely have one of the most progressive sounds I ever worked with, and the fact that they can do it with no samples, it's really incredible.
P: So what would you say the vibe of this album is, in terms of production? The songs I've heard seem very futuristic.
C: Yeah, I call a lot of this sound "the future" because the style of music, and what the music sounds like, is something you never heard before. I mean obviously when people hear "future," they think lasers sometimes, they think "electronic." That's what we associate the future with. But along with that, the future is doing something that has not existed before. Like, something that does have a fresh feeling to it. And I believe, even though we have songs on this album like "Announcement" that are reminiscent of Biggie songs, it's still new elements that made it unique, that made it fresh-sounding. Then you have a song like "U.M.C." that really sounds like nothing you've ever heard before in hip-hop. But if it does remind you of something, it reminds you of [Afrika Bambaataa & Soul Sonic Force's] "Planet Rock", which is a future sound in itself.