Fall Out Boy Drummer 'Andy Hurley' Uweekly Interview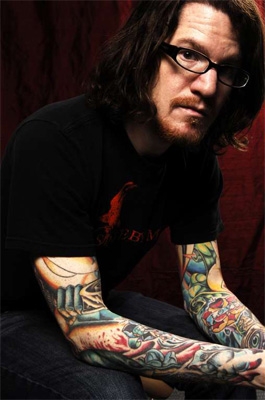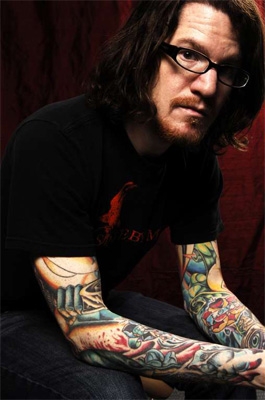 A Chat with Fall Out Boy's Andy Hurley. Love them or hate them, Fall Out Boy is one of the most successful bands to rise out of the pop punk scene this decade. Originally slated to hit shelves on Election Day, its fourth major release in five years, "Folie À Deux ," is now rescheduled for Dec. 16th. It promises Fall Out Boy's signature sarcasm, big name guest artists, and of course, ridiculously long song titles like "Headfirst Slide Into Cooperstown On A Bad Bet."Uweekly spoke with drummer Andy Hurley about the band's recent world record, what to expect from the new album, and why Jujitsu might come in handy, after all.
UW: What does "Folie à Deux" mean, and why did you decide to use it as the title of your new album?
A:Pete found it from reading Newsweek. It's a French psychological term that means "shared madness of two." We thought that it was typical to pop culture and media culture these days. Brittany Spears and the tabloids have this madness together, and they kind of make each other infinitely more insane. There are so many examples: the election and the candidates, the government and the public, a band and its fans. It's not always in a bad way and it means something different for each of us. That's why I like the name, because it applies to so many different things.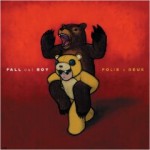 UW: What is the story behind the cover art — a bear piggybacking a guy in a bear suit?A: That was more Pete's call with an artist, Luke Chueh, that he loves and we all love too. Pete saw some other stuff of his that he likes, and it's kind of pretending to be something, and then the real bear is carried around. But it's cool. It looks cool.

UW: Can you talk a little about artist collaborations on the record?
A: The only collaboration really is with Pharrell and the Neptunes. He co-wrote "w.a.m.s." That was one of the coolest experiences, because I love Pharrell and I love hip-hop. He ended up being one of the nicest and most down-to-earth dudes. He made me kind of nervous because he has just done so many good songs. Other than that, there are a lot of guests, especially from the artists on Pete's label, Decaydance. Then there's a song with Elvis Costello singing a part and another song with Debbie Harry singing a part. It was pretty surreal to work with all those people we grew up listening to.