Chester French Blog Is Finally Running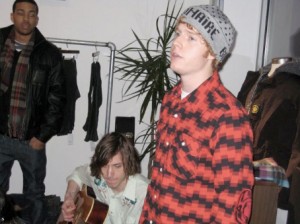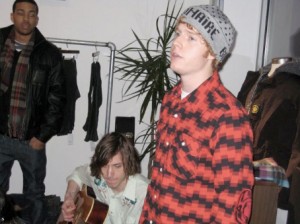 Check out the brand new Chester French Blog on www.chesterfrench.com and don't forget to check out their Biography cuz there are some infos you didn't know about them.
Originally, we played shows around campus with three of our friends, Justin, Fuj, and Damien. After doing this for a little over a year, we both became involved with an on-campus recording studio called QSS. We learned how to engineer and, eventually, produce. Since it was now just the two of us and we couldn't really play shows that way, we focused our efforts on writing and recording what we hoped would be an undeniably classic album. That task consumed the remainder of our college years and, just as we were about to graduate in 2007, some demos we had sent out caught the attention of Kanye West's manager, Don C. Don gave our demo to Kanye , who flew us out to L.A. and offered us the opportunity of a lifetime: a chance to continue Chester French full-time after graduation. That same week, some of our other favorite artists heard the demo, including Pharrell, Ryan Leslie, Pete Wentz, and Jermaine Dupri.
Each of them seconded Kanye's enthusiasm for the project, but after meeting with Jimmy Iovine we ultimately decided to partner with Pharrell's label, Star Trak, and Interscope Records to release the album. We graduated from college on June 1, 2007, and after doing some more work on our album in Boston and Milwaukee (where Max and D.A. are from, respectively) we moved out to L.A. with our college buddy/super producer MG aka MGenius aka Mathias Gordon. We met lots of great people in L.A. like Scott Vener, Talib Kweli, Travis Barker, Clinton Sparks, and Asher Roth. But we also spent a lot of the time away from home, touring with Pharrell's band, N¤E¤R¤D and Common , among others. After a year of fun in the sun, we were tired of paying rent while always being on tour and so moved back to our homes in Milwaukee and Boston (though Max moonlights in New York City). Now we're preparing to finally release the album that we've been working on this whole time, Love The Future!