"Kinda Like A Big Deal" Due April, Cameos By Kanye West & Consequence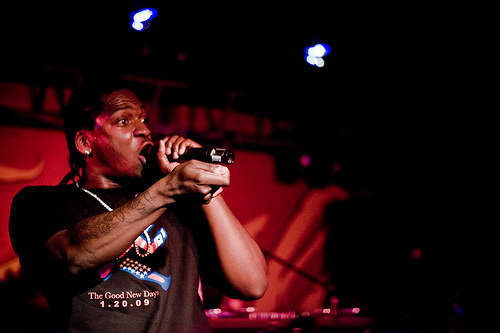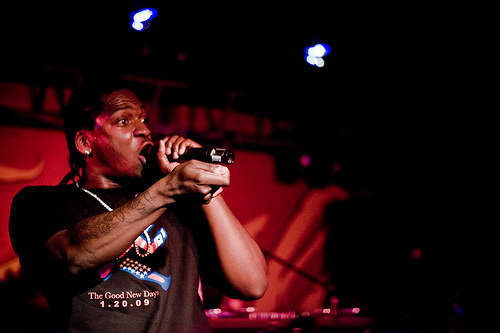 Yesterday hamptonroads.com had the pleasure of crashing a Vibe magazine photo shoot with Clipse at a super-secret location. (Okay, it was Commonwealth.) You know we are big fans of Clipse both musically and personally — even more so after Malice asked yesterday if we'd been working out — so it was great to catch up. Here are some of the things you can catch from them soon:
– Their single "Kind of Like a Big Deal" hits in April; Kanye West and Consequence are going to cameo in the video.
– Their clothing line, Play Cloths, is doing really well; Malice yesterday had on a really dope varsity sweater I liked and black Play Cloths jeans. Two thumbs up. And are you reading the Play Cloths blog? Very funny…
– Re-Up Gang is now a threesome; Sandman left to pursue a solo career, and Ab Liva is working on a solo album too. They told me they're not making the Re Up Gang album a priority now as much as…
– "Til The Casket Drops," their new effort, should hit sometime around late summer/early fall. Swizzy, DJ Khalil and of course The Neptunes are among the collaborators. Malice and Pusha said the album will be more grown up, and more 'mainstream.' There are specifics, but I'll share those later.
– The thing I found most interesting? They're starting a web-only reality series soon. The show will follow their lives behind-the-scenes, capturing all the funny stuff that goes on.