NERD ~ Insidevandy.com Article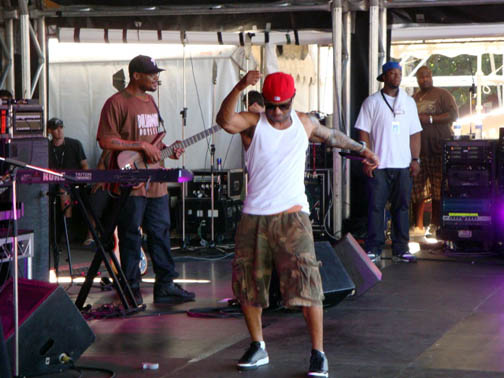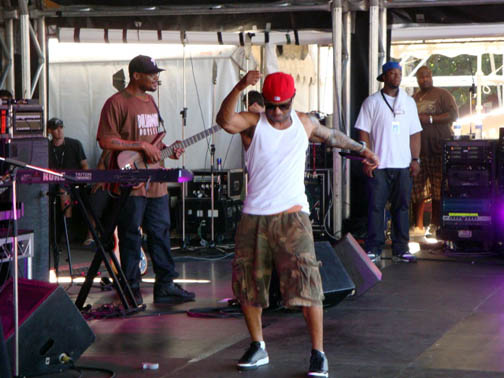 Not quite hip-hop and not exactly rock, NERD is a band that bridges the gap between the two genres. The band's acronym stands for No one Ever Really Dies, the idea that people's souls live on after death. NERD is the brainchild of Pharrell Williams, Chad Hugo (of the Neptunes) and Shay Haley. Williams and Hugo sought out to make their band's music sound completely different from their celebrated Neptunes productions which spanned from pop to rap music. NERD's sound borrows from rock, funk, old school R&B and hip-hop. This mash up of influences is punctuated by the members' interest in the extraterrestrial. The band often blends spacey sounds and lyrics into their music. Williams takes care of the lead vocals, keyboard and rhythm guitar. Hugo plays lead guitar, keyboard, and saxophone. And while for awhile it remained a mystery as to what exactly Haley was responsible for, as the band matured his responsibilities grew to include drums, backing vocals and additional percussion. The group's debut album, "In Search Of" made use of the rock band Spymob for the instrumentation, which gave songs like "Lapdance" and "Rock Star (Poser)" their hard hitting sound.
The 2002 release of "In Search Of" was followed by "Fly Or Die" in 2004. "Fly Or Die" dealt with diverse and youth driven subject matter like runaways, bullies, war and love. The guys learned how to play various instruments for this album, relying less on the work of Spymob. However it is probably the band's most recent release, "Seeing Sounds," which has garnered them the most acclaim. The singles "Spaz" and "Everyone Nose" feature the signature space-rock sound fused with up-tempo funk influences. With each album the band tries to distance the more underground work of NERD from the Neptune's sound. Following the positive reception of "Seeing Sounds," NERD has been touring (Glow In The Dark Tour) and hitting the festival circuit (Austin City Limits). While at times the lyrical content of NERD's music can be too far in left field for the majority, their live performances are amazing. Last year, they performed in Nashville at City Hall and captivated the crowd with sheer energy. Haley and Williams keep the audience engaged and dancing while occasionally taking breaks to thank their fans for supporting NERD's original music. Vanderbilt students can look forward to a great show from start to finish with NERD where no one resists dancing.