Busta Rhymes – Back On My B.S. Preview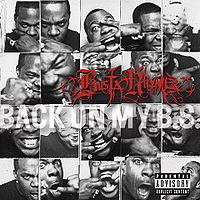 I would like to appologize once again for having the site closed, we had too many people online at once so the site had to be shut down for a while. Here is the Official Tracklist off Busta's "Back On My B.S." and a preview of the Neptunes Track "Kill Dem feat. Tosh".
Click here to download the snippet.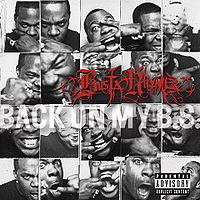 Busta Rhymes – Back On My B.S. (2009) (May 19th)
01 – Back On My B.S. Intro / Wheel Of Fortune (DJ Scratch)
02 – Give 'Em What They Askin' For (Swizz Beatz)
03 – Respect My Conglomerate feat. Lil' Wayne & Jadakiss (Focus)
04 – Shoot For The Moon (Focus)
05 – Hustler's Anthem 09 feat. T-Pain (Ty Fyffe)
06 – Kill Dem feat. Tosh (Neptunes)
07 – Arab Money feat. (Ron Brownz)
08 – I'm A Go And Get My… feat. Mike Epps (DJ Scratch)
09 – We Want In feat. Spliff Star, Show Money & (Ron Brownz)
10 – We Miss You feat. DeMarco & (Jelly Roll)
11 – Sugar feat. (Jelly Roll)
12 – Don't Believe 'Em feat. Akon & T. I. (Cool & Dre)
13 – Decision feat. Jamie Foxx, Mary J. Blige, John Legend & Common (Dr. Dre)
14 – World Go Round feat. Estelle (Jelly Roll)