Lauren London: Star Trak Crew Are Family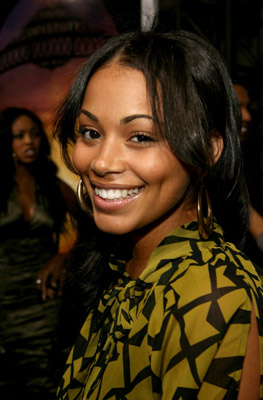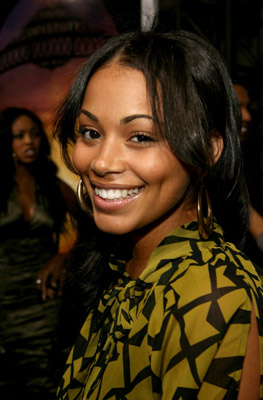 In 2007, rapper Skillz called her "hands down" the eye candy of the year in his '07 Wrap-Up freestyle, and was a regular on the blogs. But, as of late, she's been rather quiet. Aside from a role in the upcoming "Next Day Air" film and a stint on the new version of "90210," we haven't seen too much of the 24-year-old cutie. However, she recently showed up in Complex magazine for a short interview and spread, in which she clears up rumors about her links to rap stars and what kind of man she likes. According to London, her alleged ties to rappers are just rumors. In fact, she has just a handful of friends. "Most of those are rumors," she tells the mag. "I don't have a lot of friends. Most of the friends I have, I've had since high school." London does have a few rap friends, and when they need her, she's there.
She appeared on a past Clipse mixtape, and that's simply because the Star Trak crew are family. "I've been knowing Pharrell and them since I was really, really young," London said. "They're like family to me. Pusha is definitely my brother." So, what kind of men does Lauren look for? Well, for one, definitely not a rapper. "For some odd reason, I like a man in sweatsuits," she gushes. "Obviously, you want your man to look good in a suit, but I like when men look comfortable and the swagger just stands out of that. "Don't be thirsty. Be comfortable in your own skin. Don't mention anything about Hollywood and you'll be OK. I don't want to hear about your jet or your car. Be emotionally stable. I'm interested in a guy who's a lover of God, a lover of music, a lover of poetry, a lover of women…" London continued.
Music Video Appearance : That Girl, Frontin', Drop It Like It's Hot, From The Chuuuch To Tha Palace.