Pharrell's "Buy Once Give Twice" T-Shirt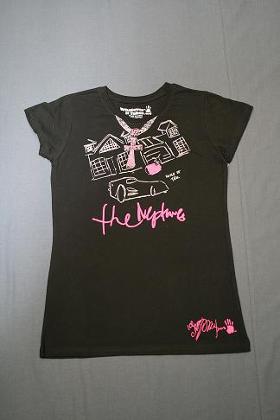 There is a charity auction at buyoncegivetwice.co.uk with some t-shirts with the artwork donated by celebrities to help raise money for charity including a design from the Pharrell, Check it out. Thanks To hanban11.
Pharrell Williams T-Shirt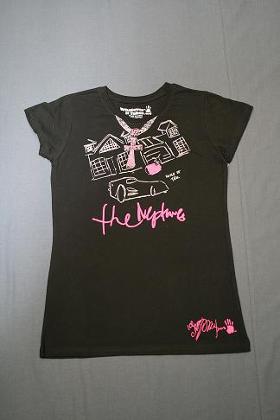 T-shirt featuring artwork generously donated by Pharrell from The Neptunes, size Medium. This t-shirt is exclusive in the UK to BuyOnceGiveTwice.
A £4.99 post and packaging charge applies.
The opening bid is:£10
Bids on this lot increase in steps of: £5
The minimum bid now required is: £10
Buy me now for: £25,00
Bidding ends: 30 Jun 2009 15:00:00
You have to log in to make a bid.