Michael Jackson – The Remix Suite (2009)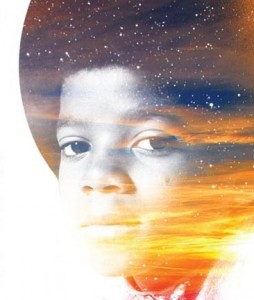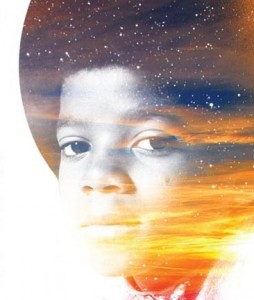 Who would've thought that The Neptunes gonna use a young  Michael Jackson tune to remix it, it's Pharrell's Mum Favourite MJ Tune and it's pretty much a dopeass remix off MJ's The Remix Suite, check it out. R.I.P. Michael.
Michael Jackson – Never Can Say Goodbye (Neptunes Remix)
Update: August 12th
Universal Motown Records has enlisted the hottest producers in the game to pay homage to Michael Jackson by remixing their favorite tracks from The Jackson 5's timeless catalog of gems and jams. Akon, Swizz Beatz, Q-Tip, Ryan Leslie, and Rodney Jerkins are just a few of the superstar producers who are featured on "Michael Jackson – The Remix Suite". Boasting more than 20 innovative renditions of popular hits such as "ABC" and "Dancing Machine," along with obscure classics like "Maria" and "Skywriter," Michael Jackson – The Remix Suite will be released in five digital bundles of five songs. The first bundle—featuring Polow Da Don, The Neptunes, Dallas Austin, Salaam Remi, and Stargate—will be available for digital purchase on August 25, followed by a new bundle every two weeks leading up to the physical release of the entire collection on October 27. "It's no secret that Michael Jackson's phenomenal talent inspired countless entertainers," says Universal Motown President Sylvia Rhone, who spearheaded the making of Michael Jackson – The Remix Suite.
"But his music also inspired many of today's finest producers. That's why we thought it would be exciting to invite them to put their own unique spin on his work. From Michael's amazing vocals to the great melodies, grooves, and arrangements―the material they had to work with is so incredibly rich. It's inspiration feeding inspiration and the results are fantastic." Michael Jackson – The Remix Suite is as diverse in sound as its dazzling array of notable producers, which includes Tricky Stewart, DJ Cassidy, Steve Aoki, Frankie Knuckles, and Benny Blanco, among many others. "We jumped at the opportunity to be involved with this project because Michael is a legend who influenced our entire career and redefined the world of music," says Pharrell Williams from The Neptunes, whose seductive and synthy reworking of "Never Can Say Goodbye" is anchored by an irresistibly heavy bass line. Michael Jackson – The Remix Suite is not a somber tribute to an iconic legend gone too soon. It is a fun, fresh, and funky testament to the infinite mass appeal of the early works of Michael Jackson and The Jackson 5 that will inspire, uplift, and electrify listeners for generations to come.
Michael Jackson – The Remix Suite (Bundle 1) (2009)
01 – Dancing Machine (Polow Tha Don Remix)
02 – I Wanna Be Where You Are (Dallas Austin Remix)
03 – Never Can Say Goodbye (Neptunes Remix)
04 – ABC (Salaam Remi Remix)
05 – Skywriter (Stargate Remix)