Shakira's 'She Wolf' Amazon Album Preview, Long Time (Snippet)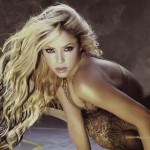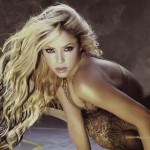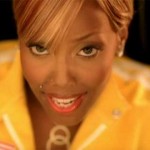 Another Neptunes track off Shakira's new album just leaked (a snippet) on the Amazon site called 'Long Time'. After listening to the snippet, you immediately realize that you have heard this tune before, it pretty much is the same tune of Latrelle from her debut album "Dirty Girl, Wrong Girl, Bad Girl" back in 2001. The tune is not completely the same as Latrelle's 'Long Night' though I gotta say it does sound pretty good. The funny thing about Latrelle is she also has a recycled beat of Clipse from their unreleased album 'Exclusive Audio Footage' from 1999 called 'You Don't Even Know featuring Pharrell & Kelis'. By the age of 19, Latrelle had recorded Dirty Girl, Wrong Girl, Bad Girl, her first album. Latrelle's first single House Party was produced by The Neptunes who produced 6 songs on her Arista album. Latrelle has had an ongoing relationship with them ever since. Pharrell calls her his little sister. In spring of 2001, Latrelle finished her long awaited debut album "Dirty Girl, Wrong Girl, Bad Girl", the project was scheduled to be released months later in October, the first single "Dirty Girl" was released along with a remix with then label mate T. I. . While the single had little impact on radio, it received heavy airplay in clubs and appeared on several mixtapes, the album was later pushed back to April 2002.
In fall of 2001, many songs from the album still unmastered began circulating on the internet including the planned second single "House Party" (later renamed "House Call). By the end of the year the majority of the album had been leaked. with many songs produced by The Neptunes, the album was praised heavily giving Latrelle an online fanbase. In December 2001, House Party was released as a follow-up single to "Dirty Girl" and became a minor hit on the Hip-Hop/R&B Charts. Jointly signed to Babyface's NuAmerica Entertainmet label and Arista, there were several setbacks due to contract agreements which put the album's release in jeopardy, along with disputes regarding rather the album had "Hit Potential". Later, Edmonds decided to move his label to Interscope Records, this move conflicted with the release of both Latrelle and then label mate Robin Thicke's debut projects along with Edmond's 8th studio album and all were eventually cancelled, Thicke followed Edmonds to Interscope and Latrelle stayed with Arista, the video for "House Party" was released the week of the album's scheduled release date. with no further release date set for the project, Latrelle parted ways with the label in early.
Check out Shakira's Long Time Version on Amazon.com and here the original version from 2001 Latrelle – Long Night (01′).