Nigo Working On Compilation Album, More News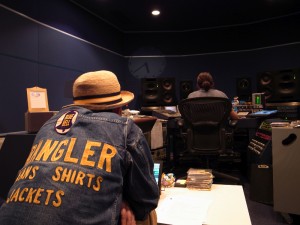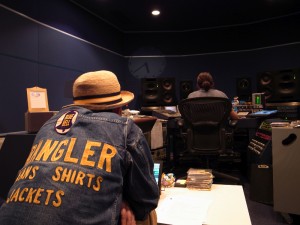 Nigo is working on a Compilation album called "Tokio Suite Selected By Nigo" which is due November 25th. The Park Hyatt Tokyo is the lucky recipient of a collaboration with Nigo. To celebrate their 15th anniversary, the Park Hyatt asked Nigo—who has spent time in the 50th floor's Tokyo Suite—to compile music tracks for a special edition CD that evokes Tokyo's mixed cultures. Nigo is fusing underground beats and the hotel's modern luxury vibe through music. The aptly named 'Tokyo Suite Selected By Nigo' contains not only hip-hop, but house and lounge beats from the late 80s and early 90s by Japanese artists.
And just as with anything that Nigo releases, the November 25 debut and sales of the CD will be extremely limited, appearing only in Bape flagships, at the Park Hyatt Tokyo's gift shop, and at Bape's US online store. There once was a time when we would make sure to collect whatever CD the hotel were staying at was pimping, but now that hardly anyone buys actual discs anymore we've overcome this urge. This being so limited edition however causes our desire to own hotel CDs to re-flare. Anybody heading to Tokyo this winter?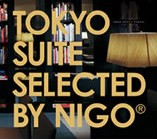 Nigo – Tokio Suite Selected By Nigo (2009) (November 25th)
01 – Tinnie Punx Seiko Ito & Tinnie Punx – Bronx Tokyo
02 – World Piece / Haruo Konda – O-Zone / Gymnopedie No.1
03 – TPO – Hiroshi's Dub (Savanna Mix)
04 – Natural Calamity – When You Gonna Wake Me Up
05 – OOIOO – On Mani
06 – Subliminal Calm – Faint Signs – Piano
07 – Cornelius – Star Fruits Surf Rider
08 – Plastics – Peace
09 – Luv Master X – Sentimental Dub
10 – Nigo – Freediving feat. Ben Lee (Stereo MC's Remix)
11 – Mute Beat – After The Rain
12 – Yen Town Band – Sunday Park
13 – Rip Slyme – Time To Go
*hotelchatter.com
*parkhyatttokyo.com
*honeyee.com/nigo