Shakira's 'She Wolf' Review, Pushed Back Again 'November 17th'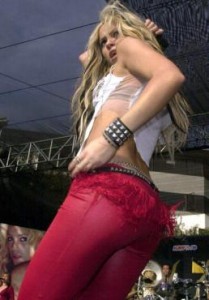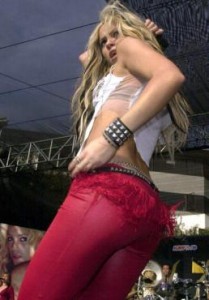 Fans apparently have to wait longer to get a hold of Shakira's "She Wolf". The third English studio album, which was set to be released in U.S. stores on October 13, reportedly will not arrive until more than a month later. In the store section of record label Epic Records' site, the singer's latest effort is listed to be released on November 17. Last Friday two of your trusty DS reporters attended a listening session for the new Shakira album – a-whooo! – and here's what we made of it. Like Shakira herself, the album is short but bursting with ideas. To be precise, it features nine new English songs followed by Spanish versions of three of those songs ('Why Wait', 'Did It Again' and 'She Wolf'). Nothing else on it sounds like 'She Wolf' the song, but if you like 'She Wolf' the song, you'll almost certainly find something to like on She Wolf the album. You know what we're trying to say, right? The album's second track, 'Did It Again', is also its second single.
It's a midtempo Neptunes production with an "eh-eh-eh-eh" hook, marching band percussion and lyrics about that guy you keep going back to though you know you really shouldn't.There are three further Neptunes productions on She Wolf. 'Long Time' is a sparse, carnivaly party tune; 'Why Wait' is the sort of thing you can imagine Shakira belly-dancing to; and 'Good Stuff' is a midtempo track with a Middle Eastern feel and a chorus that's a bit '80s radio. That last one, apparently, is Shakira's favourite on the album. A mooted third single is 'Gypsy', an Amanda Ghost co-write that's probably the most subdued moment here. It's got a countryish feel to it, complete with mandolin and strings, but the beats are as contemporary as Cheryl Cole's dress sense. Most likely to split opinion? 'Men In This Town'. It's an '80s-style electro stomper, a bit reminiscent of No Doubt perhaps, with loads and loads of hooks that keep leaping up out of nowhere.
The lyrics are all about the lack of blokes in LA and it ends with Shakira singing "It's a suicide waiting". Ominous.The album's nutjob moment comes on 'Mon Amour', a noisy hunk of stadium rock on which Shakira wishes her ex and his new girlfriend a terrible vacation in Paris. "Hope the French fleas eat you both alive," she sings, "And your room smells, and the toilet doesn't flush, and the locals treat you mean, and the service takes too long…" The only track we haven't mentioned so far is 'Spy', which is a bit naughty because it's one of the best on the album. It sounds like the sort of thing Michael Jackson and Quincy Jones might have come up with if they'd been asked to produce a song for a film noir soundtrack: disco strings, a 'Billie Jean'-style bassline and trumpets that suggest something sexy's about to go down.
Before we wrap up, we should make clear that this album isn't nearly as bitty and disparate as we've made it sound – Shakira may shimmy from genre to genre here, but She Wolf still sounds like a cohesive record as opposed to a grab-bag of tracks. It's also very, very good – a comfortable on first listen – and we're really looking forward to hearing it again. It looks like 'Did It Again' In Spanish will be different besides it will be in Spanish because Stephen Marcussen is credited on it and the Miami Symphonic Strings Quartet has credits on The Neptunes produced tune 'Why Wait'. Check out the Official Amazon Tracklist below.
*digitalspy.co.uk
*aceshowbiz.com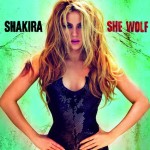 Shakira – She Wolf (2009) (November 17th)
Producers & Guests: Wyclef Jean, The Neptunes, Kid Cudi, Amanda Ghost, John Hill, Miami Symphonic Strings, Lukas Burton, Future Cut, Jerry Duplessis, Stephen Marcussen…
Amazon Tracklist:
01 – She Wolf (John Hill)
02 – Did It Again (The Neptunes)
03 – Long Time (The Neptunes)
04 – Why Wait For Later (The Neptunes, Miami Symphonic Strings)
05 – Good Stuff (The Neptunes)
06 – Men In This Town (John Hill)
07 – Gypsy (Amanda Ghost, Lukas Burton, Future Cut)
08 – Spy feat. (Wyclef Jean, Jerry Duplessis)
09 – Mon Amour (John Hill)
10 – Lo Hecho Está Hecho (Did It Again) (Spanish Version) (The Neptunes, Stephen Marcussen)
11 – Años Luz (Why Wait) (Spanish) (The Neptunes)
12 – Loba (She Wolf) (Spanish) (John Hill)
Leftovers
– Send Me An Angel
– Devoción feat. Gustavo Cerati (Spanish)