DMX's 'Walk With Me Now/ You'll Fly With Me' Due Summer 2010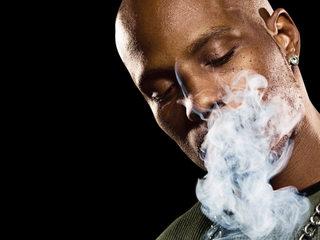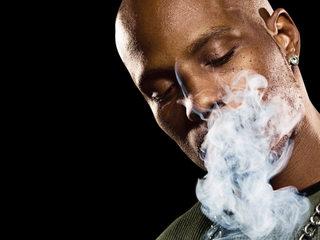 It's a dog eat dog world out there. This is no mystery to the man that is DMX. Sure, life's taken its fair share of bits from the Ruff Ryder captain — multiple arrests can take their toll on even the ruff-est of them all — but in a move to bite back at the haters and the bad beef with ex-label Sony BMG, Mr. Simmons is back and ready to release two albums. On the same day no less. In an interview with MTV, DMX said he feels reinvigorated and is ready to get back to work. "I'm hungrier and grounded. I've always been grounded, but I am hungrier," DMX said. "There's so much bullshit out there. The streets won't let me forget they need me and I need them." Per Prefix Magazine, DMX is hard at work. Originally set for an October 2008 release, both efforts will now drop at an undisclosed date in Summer 2010.
Despite each being unfinished, what we can confirm is the first (Walk With Me Now) will contain the hip-hop ferocity that the rapper once coined. On the other hand, You'll Fly With Me Later is the gospel songs in the vein of Southern tradition. Expect some guests, too. Walk With Me Now will feature the likes of Sean Kingston and Kanye West, while You'll Fly With Me Later already has the likes of Tyrese and Seal confirmed (with rumors of Mase spinning about, as well). Fans can also expect production work from The Neptunes and Swizz Beatz. Both albums would be his first since 2006's Year Of The Dog… Again.
DMX – Walk With Me Now/ You'll Fly With Me (2010) (Summer)
Walk With Me Now Tentative Tracklist
01 – Intro
02 – Already
03 – Built Like A Bitch
04 – Spit That Shit
05 – Silver Shadow
06 – Y'all Niggaz
07 – The Way It's Gonna Be
08 – Untitled (feat. Sean Kingston)
09 – Untitled (produced by Kanye West)
10 – Fuck You Bitch
11 – Soldier
12 – Ya'll Don't Really Know
13 – It Ain't My Fault
You'll Fly With Me Later Confirmed Tracklist
01 – I Wish (featuring Seal)
02 – Let Me Be The One(featuring Janyce)
03 – Jesus Loves Me (featuring Troy Bell)
04 – Who's Touchin' You (featuring Tyrese Gibson)