NERD & Clipse Roll Into Town With Kia (As In The Car)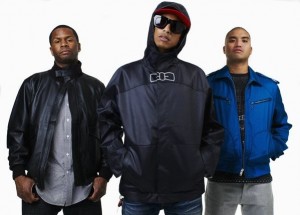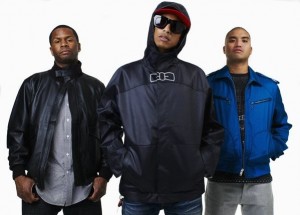 NERD wants to sell you a Kia. Lamborghini, Maybach, Ferrari, Kia. Yes, Kia. You don't know it yet, but the South Korean car might be the next thing you'll rollin' down the street on 22s. Auto companies making their brand appealing to young adults through free events isn't exactly new — Scion has been doing it for years (and I still don't own one, so in your face Scion!) — but Kia? Seriously? We blame the economy. Still, with NERD, The Clipse, B.O.B., and J. Cole playing musical spokesmen for the company all weekend long, some people might have a change of heart. They are part of Kia's The Soul Collective event taking place at Awarehouse (550 NW 29th Street, Miami).
The Friday-through-Sunday event is free and open to the public from noon to 8 p.m. The only catch is, for Sunday's NERD performance you must test drive a Kia in order to receive tickets. However, Friday's performance featuring B.O.B. and J. Cole and Saturday's performance with The Clipse is completely free, no strings attached. The event has a preview tomorrow night with Lazaro Casanova and Egg Foo Young on the decks and open bar from 9 p.m. to midnight. You must RSVP for it in order to attend. For more information, visit kiasoulcollective.com.