Lola – Fresh Out The Oven (Instrumental)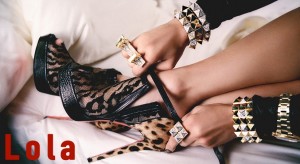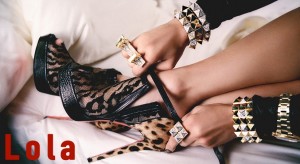 Here is The Instrumental To This dopeass yune. Thanks to trentman.
Lola – Fresh Out The Oven (Instrumental)

Update: October 8th
When the track came out, rumor suggested it would be included in J-Lo's upcoming studio album tentatively titled "Love?". There was also speculation that she would launch her alter ego, Lola. However, both reports were turned down by her camp. "This is a hot club record that the label loved and Jennifer thought was fun," Amanda Ghost, president of Epic Records explained to People. "Jennifer and Pitbull got together and the record leaked. Lola is a fun character just for this song." A source close to the singer emphasized,
"Lola is just for this song, it's not her ongoing persona. It's something fun. She hasn't become Sasha Fierce [Beyonce Knowles' artistic alter ego]. There won't be anything to do with Lola on her 'Love?' album." Previously, the Latino singer has confirmed that she has been working on a full length studio album. Jennifer also announced that "One Love" and "What Is Love" are two new songs which will be featured in her sixth English studio album, though she did not know whether or not one of the two tracks will be the first single. People Magazine have confirmed that the title of Lopez's sixth studio album is 'Love?' and that it'll be in stores in January.
Update: October 7th
Backstage at the VMAs last month, Pitbull revealed that he'd recorded a track with Jennifer Lopez called 'Lola', apparently a The Neptunes production. Fast forward a few weeks and a Twitter account, MySpace page and teaser website, all in the name of Lola, have appeared online. Jennifer Lopez may be taking notes from Beyonce. By way of a secret MySpace account and a new song called "Fresh Out The Oven," it looks like Jennifer will now pull her own Sasha Fierce and become … Lola.
So far I'm counting four monikers for Jennifer. We've got J-Lo, old school Jenny (from the block), Jennifer and now Lola (via). You would think she took a sip of whatever P.Diddy has been drinking and back-birthed a new gremlin clone. Oh and get this, I am about to say something I thought would never say again: Her new song isn't half bad. The track's surprising hottness could be because she not only tapped Pitbull to appear but she also had The Neptunes produce the puppy. The result is a tight, sassy, radio friendly sound.
*peacefmonline.com
*eparsa.fr
*myspace.com/whoislola
*nypost.com
Jennifer Lopez – Fresh Out The Oven feat. Pitbull (The Neptunes)

Lola (aka Jennifer Lopez) – Fresh Out The Oven (Promo CDS) (2009)
– Fresh Out The Oven feat. Pitbull