Kelis Leakes New Single, 'Acapella' Produced By David Guetta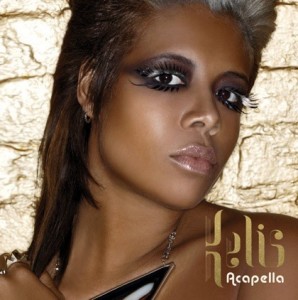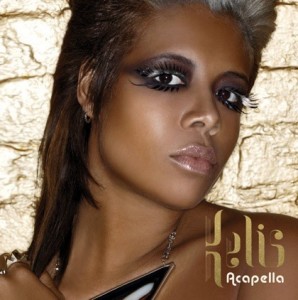 I think [fans are] expecting an angry record. And I'm not angry. When she unleashed her new single, "Acapella," to the web today, one thing quickly became clear: Kelis is back–but not with a vengeance. In fact, the uptempo cut is better suited for pop-locking than tire slashing, quite the opposite of what one might expect from a woman involved in a highly publicized divorce with Nas. But in an exclusive interview with VIBE in October–her first since becoming a mom–Kelis insisted that she's not singing scorned woman sorrows on her next LP. "I think [fans are] expecting an angry record. And I'm not angry," Kelis says. "I'm actually curious to see how this goes over.
Produced by David Guetta, this new track doesn't sound like anything Kelis has ever done before. After debuting with her futuristic R&B courtesy of The Neptunes almost ten years ago, the singer has become a bit of an R&B rebel always infusing her music with a heavy dose of spunk and girl power. On "Acapella," Kelis' in-your-face attitude remains, but she takes her sound into a completely new direction. Hold on to your hat! This is a straight up, slamming dance joint that will surely stir up a storm on dance floors around the world. Guetta turned Kelly Rowland in an unexpected dance sensation, and with this track he can do it for Kelis too.
People like angry records, they like the scorned women. But I'm not, and I don't feel that way. And I didn't feel that way when I was recording. The mood that I was in was so robust and full of life and new horizons. I hope people get that." Instead of a disc full of "I hate you so much right now!" bawling, Kelis says her upcoming fifth studio album is greatly inspired by the birth of her first son, Knight. Her upcoming project, set to drop on Will.I.Am's Interscope imprint is slated for an early 2010 release.
*arjanwrites.com
*vibe.com
*.iamkelis.com
Kelis – Acapella (David Guetta)

Kelis – 5th Studio Album (Double Album) (2010)
Producers & Guests: The Neptunes, Will.I.Am, David Guetta, Diplo, Boys Noize, The Crookers, Raphael Saadiq…
Confirmed Tracks:
– Jewels
– Acapella (David Guetta)