Graph Nobel Is Credited On Clipse's 'Champion' Tune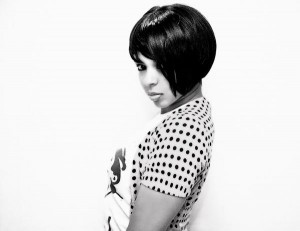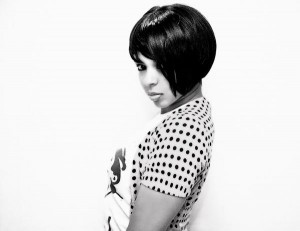 Update: December 2nd
According to the Booklet Credits off the album, the girl who is on the hook on the Champion tune is the third member of Idle Warship, the Toronto born Trinidadian musician and songwriter, the beautiful Graph Nobel. Thanks To SLRS.
Update: November 29th
It looks like they changed their Album Cover at the last minute, remember the first pic, well, that used to be their Promo Poster back when they were promoting their album, but according to the leaks it looks like they gonna use this one here, don't forget to cop that shyt on December 8th! (Who's That Girl On The Champion Tune?) You can preview the Clipse album on Amazon.de with 30 seconds snippets. Order It Now!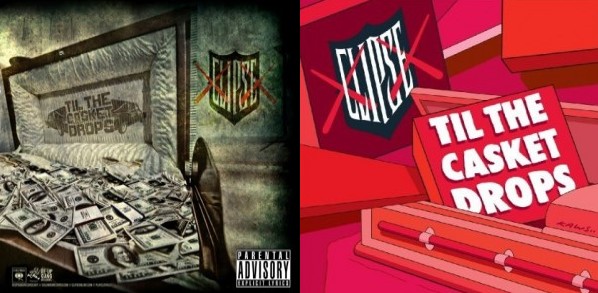 Clipse – Til The Casket Drops (2009) (December 8th)
01 – Freedom (Sean C & LV)
02 – Popular Demand (Popeyes) feat. Pharrell & Cam'Ron (The Neptunes)
03 – Kinda Like A Big Deal feat. Kanye West (DJ Khalil)
04 – Showin' Out feat. Pharrell & Yo Gotti (The Neptunes)
05 – I'm Good feat. Pharrell (The Neptunes)
06 – There Was A Murder (DJ Khalil)
07 – Door Man feat. Pharrell (The Neptunes)
08 – Never Will It Stop feat. Ab Liva (Sean C & LV)
09 – All Eyes On Me feat. Pharrell & Keri Hilson (The Neptunes)
10 – Counseling feat. Pharrell & Nicole Hurst (The Neptunes)
11 – Champion feat. Pharrell & Graph Nobel (The Neptunes)
12 – Footsteps feat. Kobe (DJ Khalil)
13 – Life Change feat. Pharrell & Kenna (The Neptunes)