Robin Thicke – Sex Therapy (2009), Perfomances On 106 & Park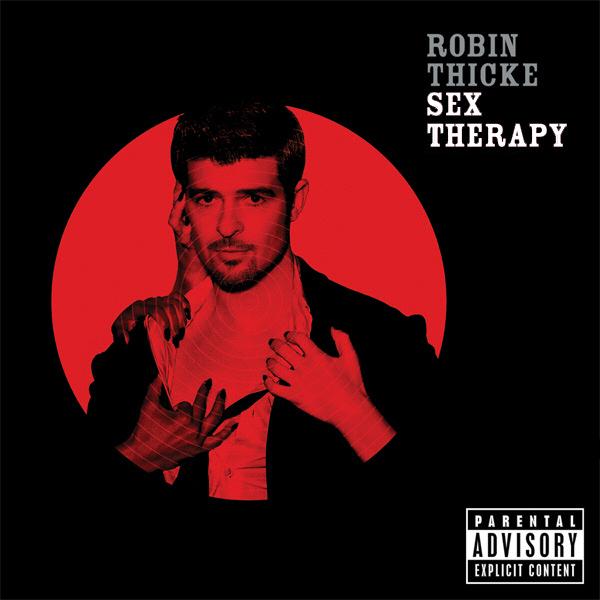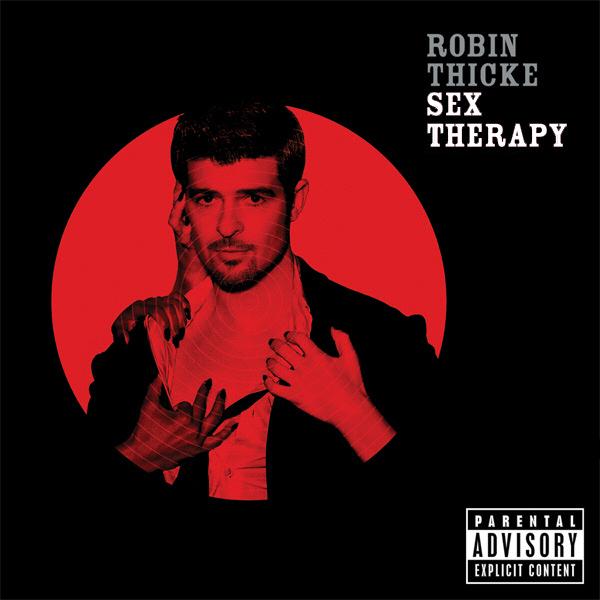 Robin Thicke – Sex Therapy (2009)
The Session
01 – 911 (Intro)
02 – Mrs. Sexy
03 – Sex Therapy
04 – Meiplé feat. Jay-Z
05 – Make U Love Me
06 – It's In The Mornin' feat. Snoop Dogg
07 – Shakin' It 4 Daddy feat. Nicki Minaj
08 – Elevatas feat. Kid Cudi
09 – Start With A Kiss (Interlude)
10 – Rollacoasta feat. Estelle
11 – Million Dolla Baby feat. Jazmine Sullivan
12 – 2 Luv Birds
The Experience
13 – I Got U
14 – Jus Right
15 – Mona Lisa
16 – Brand New Luv
17 – Diamonds feat. Game
Make Sure To Cop Sex Therapy Today!
Amazon.com
Robin Thicke stops by BET 106 & Park and performed his hit single "Sex Therapy" and "Shakin It 4 Daddy" live. His new album in stores tomorrow. Check out his performance with Nicki Minaj after the jump.
Robin Thicke – Sex Therapy (Live On 106 & Park)

Robin Thicke – Shakin' It 4 Daddy feat. Nicki Minaj (Live On 106 & Park)

Allmusic.com Sex Therapy Review
Sex Therapy is an evasive maneuver to prevent Robin Thicke from being pigeonholed as a "grown folks" R&B singer. It's evident that hits — more specifically, appealing to younger listeners — is the goal. While Thicke's previous album, Something Else, did well on the album charts, it maintained a classicist sound throughout, produced only one major single, and featured only one appearance from a guest MC. Sex Therapy, however, enlists Snoop Dogg, Jay-Z, the Game, Kid Cudi, and Nicki "Stick shift the ding-a-ling" Minaj — not to mention Estelle and Jazmine Sullivan, both of whom contribute excellent background vocals on their respective appearances. Thicke heightens the brashness downplayed on Something Else, best applied on the title track, where the cunning contrast between his masculine certitude and feather-light falsetto is in full effect.
That he does it while lifting the melody from "It's My Party" — as a near-replication of the pulse from the Art of Noise's "Moments In Love" drifts in the background — makes it all the more daring and remarkable. Sometimes the results are either dopey (if lighthearted), as on "Meiplé," or humorously awkward, as on "Shakin' It 4 Daddy," where the oft-repeated hook "She shakin' it for daddy, she shakin' it for me" must make some listeners think of Thicke and his father instead of just Thicke. The album does not represent a total abandonment of the qualities that have connected with the singer's adult fans. "Mrs. Sexy," based on Eric B. & Rakim's Al Green-sampling "Mahogany" (to the point where he does not bother to change a line that references his skin tone), is as buttery and elegant as anything he has recorded. On "Million Dolla Baby," he takes his Marvin Gaye fixation another step forward, using "Trouble Man" as its backbone; even if it strikes you as corny, you have to admit that it is pretty slick. Above all, he continues to put one of the best voices in R&B to good use.