Something Big, Something Small (Update With Video)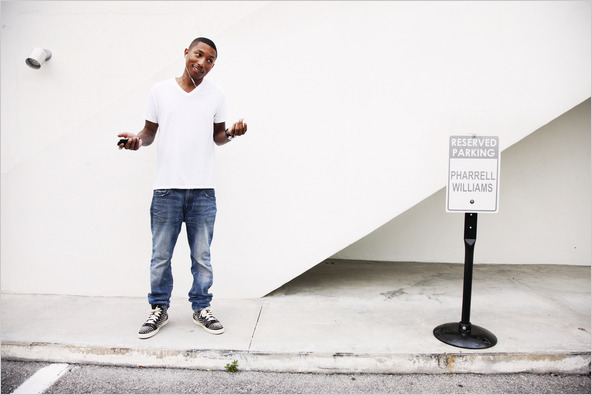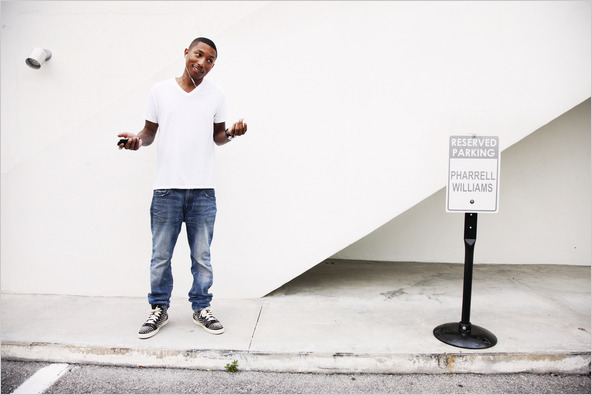 Sitting with Pharrell Williams in a recording studio on Biscayne Boulevard proved to be a wonderfully unexpected ride. Instead of playing his latest beats, he was eager to talk art. After all, it is art that brought him to Miami during Art Basel Miami 2009. Inspired by military tanks, Williams created an impressive collection of chairs for Galerie Emmanuel Perrotin, which invited the 35-year-old polyhyphenate to bring his ideas to life. Williams has also created Artst Guild and Gallery, a Web platform that democratizes art and invites young minds to create, upload and share work.
Simply put, it's a place for creative individuals to gather online with no agenda other than meeting. For our "Something Big Something Small" video series, Williams exposed something dear (and small) to him: his SpongeBob SquarePants socks. Few know that he's been wearing them for two years and has ordered over four dozen pairs by now. "I just like being a kid," he said with a grin. "I enjoy it, I don't want to grow up." Click Here to check the Interview.