J. Cole Talking About Working With Pharrell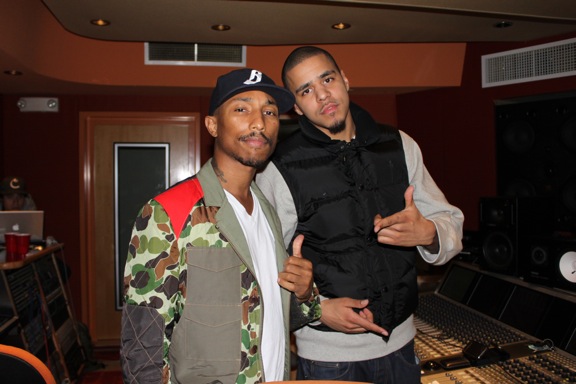 In The Studio With Mustache P.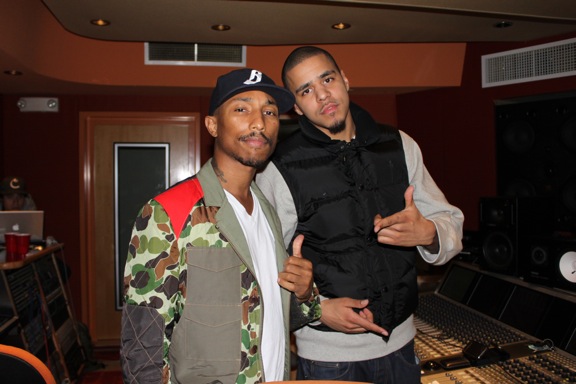 "Ah man, Pharrell, that was incredible man," Cole said about working with the producer. "I think he just got named producer of the decade by Billboard and I just read that today, so, even when I read it I was like 'D*mn, I was just in the studio with this dude,' so it's kinda an honor to get some of his time like that and we came out of it with some good material, the song I really like. I'm not gonna speak on it though, [laughs], but just his creative process, he's like an energy guy or whatever so, I seen it before.
I was in the studio with Puff and he's an energy guy too, like, you kinda just feed off of him. Like if somebody else plays a beat that he plays, you're not gonna feel the same way because he sells it to you almost. Like his whole body movement, he'll start singing the hook, or his idea for the hook and you're like, 'Yeah, yeah, you know that's hot,' so it's just an honor to be in there with Pharrell…It's gonna be good, man." (One Neck, Two Chains)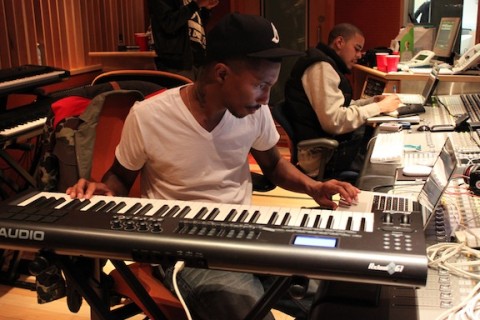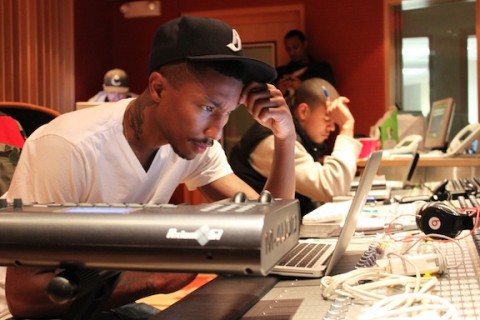 *honeyee.com/pharrell
*ddotomen.com

Update: January 19th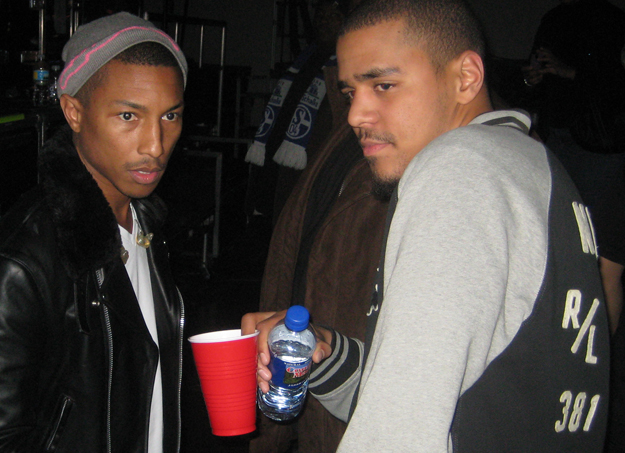 During an interview with the L.A. Leakers, Cole revealed his plans of putting out a project worthy of being considered a classic. "The plan, finish up this album, make sure that it's classic, make sure that it's perfect, at least to my eyes and my standards. I got high standards, put it out, hope that it's received well, hopefully [it'll] have some hits and then some more hits and tour the world man, really America."
Production wise, Jermaine mentions working with NO I.D. and a producer named Science for now. However, he said he would be interested in working with Pharrell." […] But other than that, I'm just trying to [focus] into my production but I'm open to anything man, so, I don't care who it is. Even Pharrell, when we were on tour, Pharrell kept telling me he wanted to get it and I would love to do that." (Los Angeles Leakers)

Update: November 17th 2009
Time and time again, J. Cole has proven that his buzz is well-deserved. He grabbed our attention with one of the best mixtapes of the summer and followed it up with a career-defining guest appearance on The Blueprint 3 . Since then, Roc Nation's flagship artist has been occupying himself in the studio with No I.D. and on the road with Jay-Z. Late last week, Complex caught up with the promising young artist on The Blueprint 3 Tour's second-to-last stop in college town, Champaign, Illinois. They documented the entire night and captured everything from run-ins with Wale and Pharrell to Cole's thoughts on fashion, groupies, and peer competition. Keep reading to check out a gang of photos and quotes that take you into BP3 Tour experience from a Complex perspective
10:45: Talking To Pharrell
"It feels good to have someone like that compliment you. It doesn't gas my head up or anything, but it lets me know I'm on the right path. He goes out of his way to let me know that he's fucking with me or to have a talk with me. I see it as another sign that I'm doing the right thing."