Robin Thicke: Born To Be An Entertainer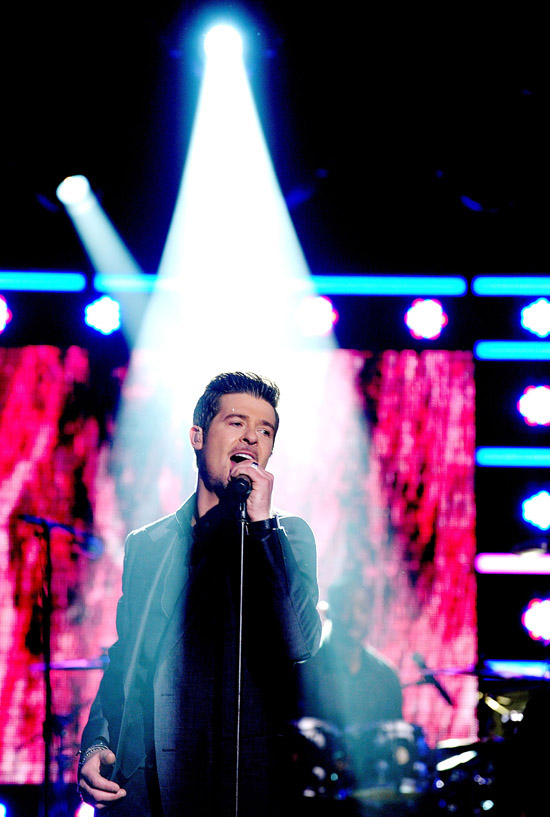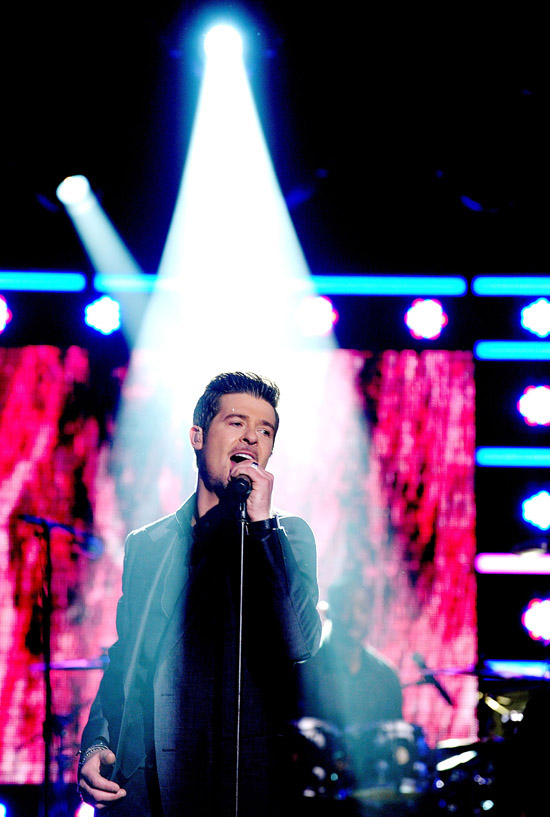 Robin Thicke was born to be an entertainer. Both of his parents were actors and Thicke got to see first hand what the entertainment world was all about. The 32-year-old R&B singer has finally broken through and begun to establish himself as a bona fide head liner. The Warfield Theater in San Francisco was packed to the rafters in spite of hefty ticket prices and bad weather. The night was started off by a DJ, a mediocre DJ at that. Almost 45 minutes was passed as club mixes of old Michael Jackson songs blasted through the speakers. This is the wrong way to pump up a crowd that was most certainly more sophisticated than the average concert goers. The attire of the night was nearly formal as many thirty something's on dates flooded the general admission floor and awkwardly watched the DJ.
The lack of a support act came as a surprise as the rest of the set was polished and professional. Thicke emerged on stage decked out in a black button up and a sport coat. The lady killer Thicke knows how to work a crowd. But when he first emerged on stage the first thought is: here comes another Justin Timberlake wanna-be. That idea was quickly shot down as Thicke showed he's got some serious chops. Careening through his songbook at breakneck speed for the first thirty minutes Thicke finally slowed down and addressed the raucous behavior of the females pressed up against the stage. As a fight ensued for real estate directly beneath Thicke's mic stand, the crooner showed he can not only sing and act but be a peacekeeper as well.
Getting down on his knees he talked the ladies out of throwing haymakers at one another and the show resumed. The highlight of the night came mid set. Thicke gave a great performance of his mega hit "Shooter," which was featured on Lil Wayne's "Tha Carter II." Although Thicke hasn't yet received all the credit he's deserved, having spent much of his career behind the scenes serving as writer and producer to some of the biggest names in the business, its now his time to shine. Some may still poke fun at the R&B singer but when he sat behind a piano and the horn section and back up singers left the stage, Thicke showed he has the ability to command the acclaim he deserves. The set was done too quickly and although there were some low points, the memorable high points most definitely outweighed them.