Robin Thicke To Perform On Jay Leno's Revamped Tonight Show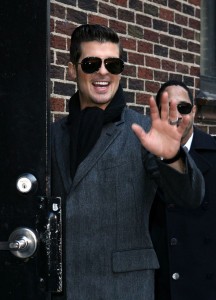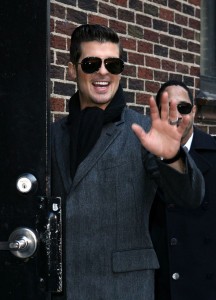 Late night talk show host, Jay Leno, will once again warm his Tonight Show seat next month and he's bringing out some big names to welcome himself and fans back. NBC, the network that airs the Tonight Show, announced on February 24th a musical guest line-up that will include glam pop/rocker Adam Lambert, R&B crooner Robin Thicke, punk rocker Avril Lavigne and rock band Lifehouse among other performers scheduled to appear.
According to organizers, Thicke joins Morgan Freeman, Jamie Foxx and Sarah Palin, who will also appear during the first two weeks of 'Leno'. News of Thicke's performance and appearance follows weeks of discourse at NBC, which ended with Conan O'Brien losing his show to Jay Leno, who had tried a prime-time show, but failed.

*singersroom.com
*neonlimelight.com