SOS Help For Haiti Benefit Concert Recap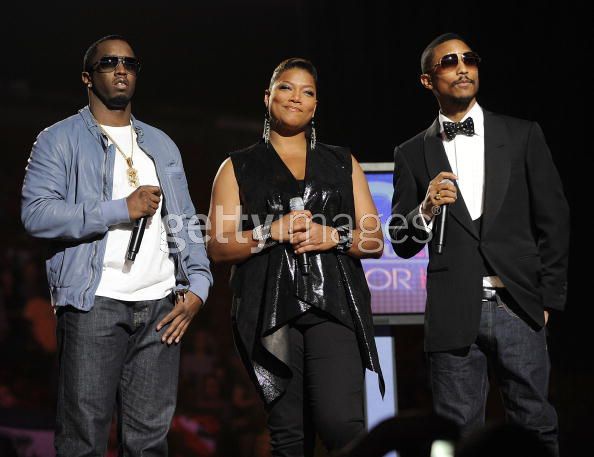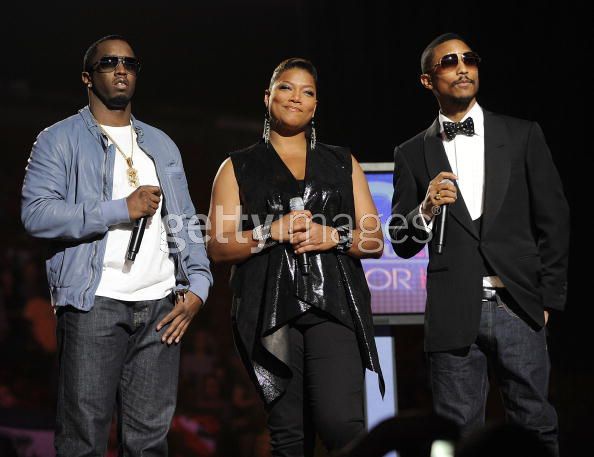 Queen Latifah, Pharrell and Diddy spearheaded BET's "SOS Save Ourselves: Help For Haiti" telethon Friday night (February 5) at Miami's American Airlines Arena, encouraging viewers to donate to the quake-ravaged island. From the onset, the mood was upbeat, thanks to Wyclef Jean's opening performance of "Hold On" with Mavado. 'Clef — who told the audience he wanted to teach them "Creole 101? — also brought out Haitian MCs to rap along. Later, he celebrated his homeland's culture in an energetic mini-set that started off with him and Akon performing "Sweetest Girl." 'Clef then said since he was in Miami, he wanted to do a remix. Haitian singer Black Dada came out and started singing the hook to his single "I'mma Zoe." Then, Wyclef's artist Haitian Fresh came out. The performance ended with everyone waving Haitian flags.
The tone of the night's performances ranged from inspirational, with powerhouse vocalists Mary J. Blige and Jazmine Sullivan singing "We Gonna Make It," to fun, with Justin Bieber and Ludacris uniting for "Baby" (the Biebs gave a gracious salute to Haiti by singing parts of "One Less Lonely Girl" in French). Robin Thicke did a pitch-perfect rendition of Marvin Gaye's "Mercy Mercy Me," and Keri Hilson performed her Billboard smash "Knock You Down." Hilson delivered a message to the crowd after her song: "No one is paid to be here. We're all here from the bottoms of our hearts. We're all brothers and sisters in Christ. No one is exempt. We can all do something."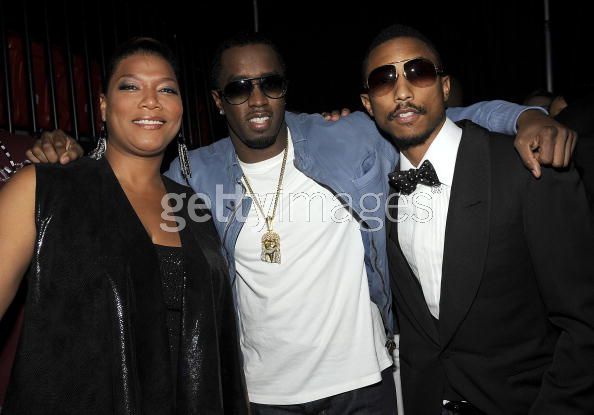 Busta Rhymes brought a brand-new, Haiti-themed song to the telethon. Although the rap vet did not announce the title, he rapped with clarity and conviction. "While my heart is racing and I address the topic," Rhymes rapped. "What's the reason they facing something so catastrophic/ While I search for answers and balance my thoughts equal/ All I can come up with is God is testing the people/ It's so incredible to witness the strength of the righteous/ And the clearest example of how we come together in crisis." Another powerful lyricist, Nas, also took to the stage. He performed "The Strong Will Continue" with Damian Marley, from their upcoming Distant Relatives LP. "This is for the strong," Nas yelled. "This is for Haiti!"
Chris Brown was in top form, breaking out "Crawl" and "With You." Kirk Franklin brought an all-star triumvirate of India.Arie, Jazmine Sullivan and Chrisette Michele to sing a special version of his Haiti relief song "Are You Listening." The powerful songbirds brought an even more spiritual vibe to the song, breaking into "He's Got the Whole World in His Hands" in the middle of the song. The show ended with Diddy, Queen Latifah and Pharrell saying good night before starting a "Lean on Me" sing-along. Almost all the night's other performers — which also included Monica, Robin Thicke and Pitbull — came out, as did stars such as Brian McKnight, Sean Kingston and Gloria Estefan.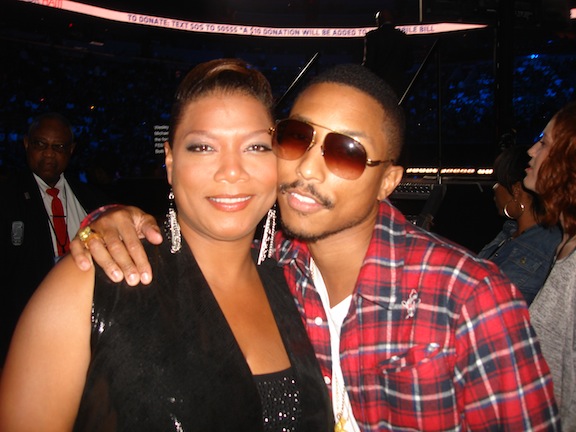 Former President Bill Clinton also spoke during the event, driving home the message that our help for Haiti will have to be a sustained effort. "We've still got a lot to do to get the people of Haiti back so they don't have to worry about day-to-day," Clinton said. "Those people deserve our help. They can have a better future, and you can give it to them." Learn more about what you can do to help with earthquake-relief efforts in Haiti, and for more information, see Think MTV. Visit HopeForHaitiNow.org or call (877) 99-HAITI to make a donation now.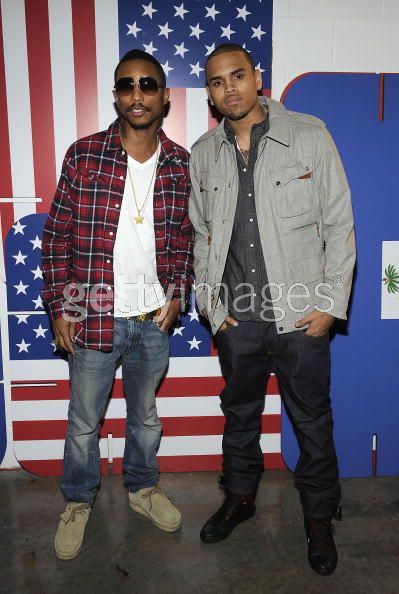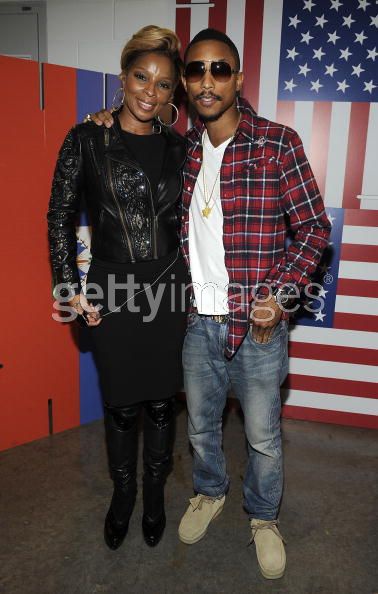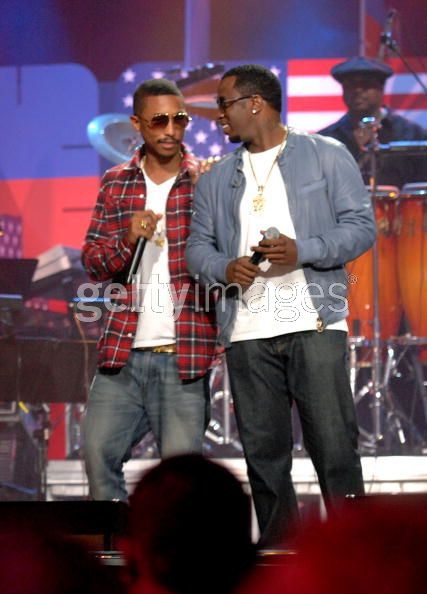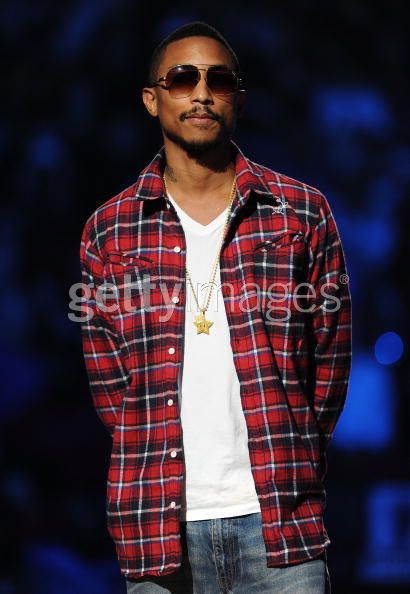 *startrakmusic.com
*mtv.com
*bbcicecream.com
*n-e-r-d.skyrock.com
Updated: February 4th

If you're in Miami or heading down for the Super Bowl, get your tickets for S-O-S: Saving Ourselves: Help for Haiti. BET and your favorite artists respond to raise funds and help rebuild. Hosted by Pharrell, Sean 'Diddy' Combs and Queen Latifah with a special tribute by Wyclef Jean. Plus: performances by Mary J. Blige, Lil' Wayne, Ludacris, Akon, Chris Brown, Drake, Busta Rhymes, and more. Proceeds go to Yele (say Yell-lay) Haiti, CARE, Project Medishare and Children's Safe Drinking Water. It goes down Live this Friday! Tickets available at ticketmaster.com, A-A-Arena.com, or by phone at 1-800-745-3000.
Update: January 31st
Pharrell Williams has said that he hopes to "rebuild" Haiti and help the country "move forward". The N.E.R.D. frontman, who has signed up to headline a charity concert to raise funds for the Haiti earthquake appeal, has revealed that he is "heartbroken" over the devastation in the Caribbean country, All Hip Hop reports. The 36-year-old said: "The devastation that has occurred in Haiti has broken my heart. My hope is that we can raise enough money to sustain a few of the relief organisations for quite some time as there is a lot of work to be done over there. "The goal is not only to bring immediate relief to Haiti but to also rebuild the country and help the country move forward."
Update: January 29th
Viacom's BET Networks is planning a benefit concert and telethon to support relief efforts in Haiti. The event, SOS Saving OurSelves – Help for Haiti, will be filmed live in Miami and will air on BET, Centric, MTV and VH1 Feb. 5 at 8 p.m. This will be the second telethon produced by Viacom supporting Haiti relief. On Jan. 22 Viacom's MTV Network's division produced Hope For Haiti Now, which was organized by actor George Clooney. Queen Latifah, Sean "Diddy" Combs and Pharrell are on board to host the BET special, and will be joined by other acts and celebrities.
"Words fail to describe the sadness we feel for our brothers and sisters in Haiti," said Debra Lee, chairman and CEO of BET Networks. "There is so much work to do, so we must keep the focus on Haiti and we must continue to give. This telethon will give everyone another opportunity to make a difference through the efforts of these amazing organizations that are working hard to rebuild Haiti." Yéle Haiti, CARE, Project Medishare and Children's Safe Drinking Water will receive donations made during the telethon, which is also being supported by Procter & Gamble and Pepsi. 'SOS Saving Ourselves-Help for Haiti' to air on BET, Centric, MTV and VH1 Feb. 5. Broadcasting & Cable, 1/28/2010 6:28:57 PM