Busta Rhymes Working With The Neptunes On 9th Album "The Chemo"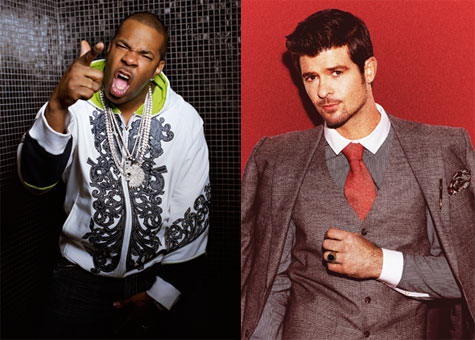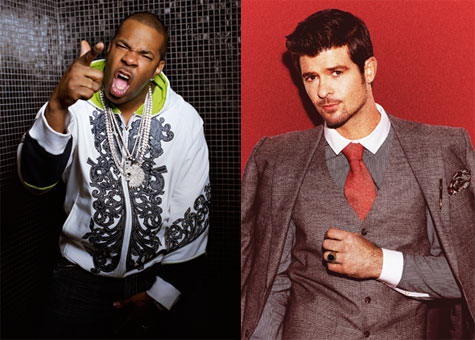 Busta Rhymes is keeping a tight lid on his next album, but Robin Thicke couldn't keep quiet about his contribution to the project. Bussa Bus has been in the lab recording The Chemo, the follow-up to last year's Back on My B.S., due this summer. One collaboration fans can count on is with R&B heartthrob Robin Thicke. "I did a record with Busta for his new album," Thicke reveals to Rap-Up.com. "We went in the studio and Busta and I worked together." The "Sex Therapy" singer always has a good time with the animated rapper.
"Busta's always been one of my favorites and he's also one of the funniest guys you'll ever meet. He's the coolest." Thicke didn't share more about the track for fear of getting busted by Busta. "Busta is very top secret—NASA, CIA, don't tell nobody nothing, don't play nobody nothing, so I probably shouldn't have even said that. He's probably sending somebody here right now to beat me up," he jokes.

Updated: February 20th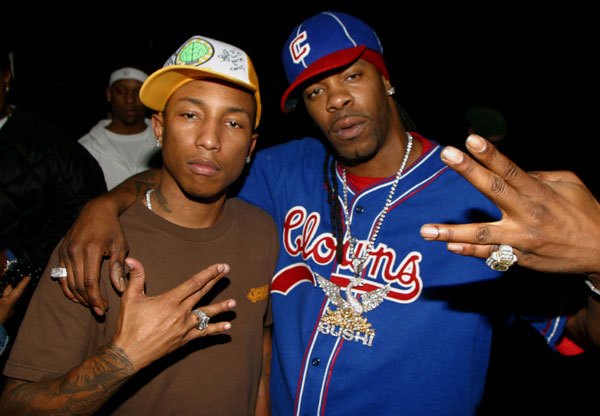 Busta Rhymes is working with The Neptunes again for his 9th studio album ttiled 'The Chemo' It is scheduled to be released on July 6th, according to Busta's twitter page. "Just 4 the twuckin' record I got the most incredible beat frm Pharrel 2day…This CHEMO sh*t is becoming a real milestone album in hip hop!!!! The new album is 80 percent finished, and it's called The Chemo. It's the first time I'm announcing the name of the album. It's self-explanatory. We're coming to kill the cancer in music. I ain't trying to offend anybody. We gotta re-establish the understanding that the perspective of hip-hop is to make music that always felt undeniable and unprecedented and we set a standard. I feel that starting to happen again with the likes of the Raekwon Cuban Linx II, and a lot of projects are starting to feel like they're coming again. A lot of projects are feeling like they remind us of what hip-hop is really supposed to feel and sound like."