Tiara Wiles – Phinding Pharrell (2009)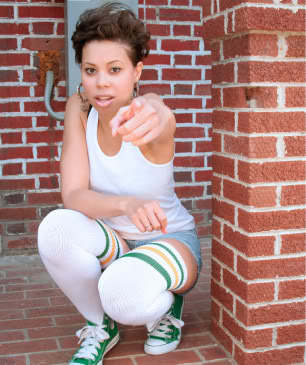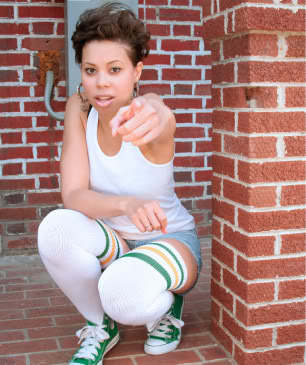 Tiara Wiles 24, Pittsburgh R&B Singer loves Pharrell. In fact she loves him so much she decided to show her love by taking some of her favourite Pharrell songs apart and rebuilding them as her own and she's done a pretty good job at it too! Tiara's 'Phinding Pharrell' project is an EP featuring 4 original tracks all inspired by Skateboard P.
In more ways than one. Using instrumentals from Pharrell's 2006 solo album In My Mind as backing tracks the tunes are not only great songs but truly showcase Tiara's vocal skills and gifted lyrical aptitude. I've heard the Ice Cream Version and I gotta say It's Awesome, so I decided to experiment a bit on the tune by adding Mustage P. on it(05 – So Cold (Ice Cream) feat. Pharrell), btw that coulda go easily as a Neptunes Fake Tune back in 2006, you just have to rename the tune to Tasha with a title like "Tasha – So Cold feat. Pharrell (aka Best Friend) (06′) and you got a fake neptunes demo : D"
Her music is recognizable, yet completely new. It connects funk, neo-soul, R&B, and just about everything else in ways that have never been heard. Its familiarity connects musically, yet it fails every attempt to be pigeon-holed as just one genre—it's a fusion of several genres which artfully shows her quirky music tastes, which takes inspiration from the music from back in the day. "I get a lot of inspiration from artists from the '80's like, Prince, Morris Day, Vanity 6, and Anita Baker. I know Anita Baker is random to throw in there with the others, but that's what I am. Random" said Wiles.
There is no doubt to the talents of Pharrell as a producer and unknown rappers have been rhyming over great instrumentals including his for decades to gain notoriety and boost up their own lame lyrics. In Phinding Pharrell however Tiara Wiles has a strong enough talent of her own to shine through the production. Her voice is unusual and interesting without being too quirky or unconventional. This great voice coupled with song writing talent and originality means she has all the tools at her disposal to make it big. Tiara may not actually find Pharrell but anyone listening to this set of tracks will be more than happy they found her.
"Yessir and yes ma'am its me again, your girl Tiara Wiles and I'm here to bring you lovers my newest project Phinding Pharrell. Phinding Pharrell is a series of four songs I made to show my appreciation for the music and sounds of Mr. Pharrell Williams. If you didn't already know, I digs me some Skateboard P. His style of music is so unique and versatile yet consistent in that he's been making hits for years! So I took four of my favorite Pharrell songs, took apart his machines and built new ones but kept some of the old parts. And oh yea, and if you happen to see Pharrell tell him I've been trying to phind him (cue laugh track) : )" – Tiara Wiles
*britishhiphop.co.uk
*elbo.ws
*jenesismagazine.com
*myspace.com/tiarawilesmusic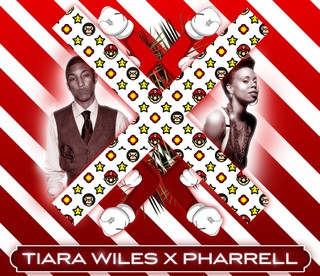 Tiara Wiles – Phinding Pharrell (2009)
01 – Ice Cream
02 – Here We Go
03 – Jesus Swag
04 – Take It Off
05 – So Cold (Ice Cream) feat. Pharrell (My Edit)
Total Size: 28,47MB
http://www.mediafire.com/?nmm5nntjiym
http://usershare.net/y6ujbjh9rgin