Game Ends Beef With Jay-Z, Talks Dr. Dre & Pharrell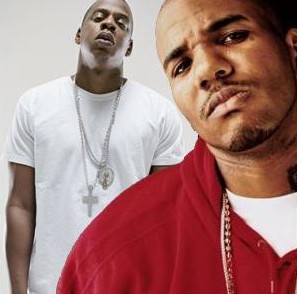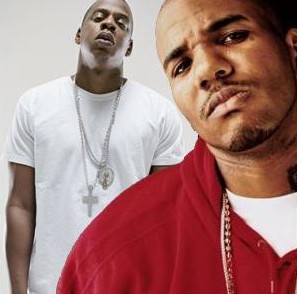 Compton Rap star Game is gearing up for his fourth major label, R.E.D. Now due on June 29, the Interscope/Aftermath/Star Trak release is executive produced by Dr. Dre and Pharrell Williams. With two of the biggest music producers of all time working on the same album,
HipHopDX recently asked Game how he achieved a sonic balance between the N.W.A. alum and The Neptunes heatmaker. "It's hard to say," answered Game on how R.E.D. juggles Dre's signature melodies with Skateboard P's explosive percussion style. "With this album, number one, I want to let everybody know that I've been totally blessed by the Rap gods: Biggie [Smalls], 2Pac, [Jam Master Jay], Guru and whoever."
The Black Wall Street Records founder elaborated on what exactly he meant, "They've made sure that this album is goin' to be successful by putting me in the studio with Pharrell, who I hadn't worked with, but wanted to work with every day in my life [leading up] to this album, and then reuniting me with [Dr.] Dre and the Aftermath camp – and then, to be able to create an album with those guys and [have them] both coexist without any problems, steppin' on any toes and both liking what the other guy is doing and just the collaborative effort, it's been real, real big to me. I think on the date when people get my album, it's gonna make sense. It's gonna make a lot of sense." Dr. Dre and Pharrell have previously worked on the same album, such as Snoop Dogg's The Blue Carpet Treatment and Jay-Z's Kingdom Come, both released four years ago in 2006.
Game recently announced that he will end his feud with Jay-Z. He admitted that he, Pharrell, and Dr. Dre all thought that the beef with Jay wasn't beneficial to his future. He has beefed with big names like 50 Cent and Jay-Z, but he revealed his only regret when it comes to beef has nothing to do with either. He told yahoo: "As far as Jay, he's a good friend of Pharrell's and he worked with Jay recently. I decided, along with [Dr.] Dre and Pharrell, that being at odds with him wasn't beneficial to what we're trying to do in the future, so later for that."
Apparently doesn't regret beefing with Jay-Z or have any regrets to anything he said during the feud. However, he did state that he regretted certain lines he let fly while involved in the beef. Surprisingly, the lines don't revolve around Jay-Z but are targeting his wife Beyonce. "Maybe I stepped over the line because I listen to Beyonce's music. My girl listens to Beyonce's music. All girls do. So, when I did that, I got rained on by like, it was like a chick army at my next show. Plus, I didn't really mean that much harm, man. It's just Rap, man."