Christian Rich Produced Clipse's 'I'm Serious', Hooking Up With Chester French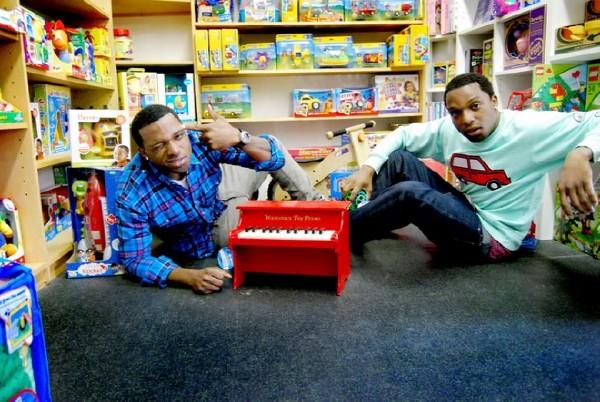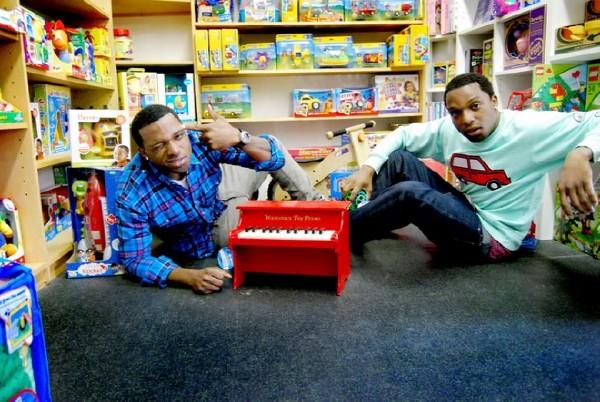 Shae Haley's latest signee Chicago-raised Twin brothers Taiwo "Christian" Hassan and Kehinde "Rich" Hassan aka Christian Rich have been interviewed by Dr. Jays where they talked about producing Clipse's 'I'm Serious' and hooking up with Chester French.
Dr. Jays: The name Christian Rich is derived from Christian Dior, the clothing company. Describe your personal fashion style?
Christian Rich: Christian and Rich are our nicknames. Our style is like the cool cats back in the day, like Frank Sinatra or James Dean. We love brands like Operations, Gant, Comme De Garcons, Burberry, Rocksmith, 10.Deep, etc. We like classy looks with a modern twist. But sometimes you might catch us rocking some BBC or Ice Cream going to the movies, etc.
Dr. J: You guys have worked with artists including Diddy, N.E.R.D., Clinton Sparks and Lil' Kim. Can you please give us some of your production credits?
CR:
Lil' Kim – Get In Touch With Us feat. Styles P.

Clipse – I'm Serious

Raekwon – Big Spender

Foxy Brown – Jumpin' feat. Fox 5

Young Gunz – Problems
Kardinal Offishall – Hey U
Willy Northpole – Get Up, Get Down
Clinton Sparks – Don't Look Back
Dr. J: What instruments do you guys play?
CR: We play drums and keyboards. We're trying to learn the guitar and violin now.
Dr. J: When did you guys start to DJ?
CR: We started deejaying in college, but officially added it to our resume in 2008 in New York. We felt the need to test our records, while keeping our brand alive when we didn't do performance shows.
Dr. J: Let's go back a few years. Where did you both attend college? What did you study? Did you think music would be your occupation?
CR: We attended the University of Illinois at Champaign-Urbana. We both studied advertising/marketing, hence our knowledge in branding. But we were doing music back then; we actually made our first platinum record in college. So we were always drawn to music as a career early on.
Dr. J: You've been working with Nipsey Hu$$le out in LA. Are there any other LA-based artists you're working with?
CR: Nipsey's a very smart, cool guy. We got a lot of homies in LA. Our favorites are U-N-I. We did a record for our tape called 'Lady Of The Night' with them. That record is insane. We're also going back and forth with Pac Div's team.
Dr. J: You formerly resided in Atlanta. Which artists have you been working with down there?
CR: We had a production situation down there, so we worked with a few people. I won't mention many names, but the most fruitful one has been with Shanell of Young Money.
Dr. J: Your last single, "Famous Girl" was originally for Shanell. Can we anticipate more Young Money collaborations in the near future?
CR: I'm shocked you even knew that detail about it. The record was for Shanell, but we just rocked with it for us. But Shanell is on [their upcoming mixtape] The Decadence with this record called 'Malicious.' It has this Kelis 'Milkshake' feel. Shanell did a great job with that track. We hope to create more with her for our future works.
Dr. J: Christian Rich reminds me of Chester French (one of my favorites). How about forming a super group with DA and Max? Or at least a collaboration?
CR: I see a super group with the boys but no time soon. We actually have talked on the phone a few times about working on some songs. We might do something for our official album, but it's all in due time really.
Dr. J: Are you guys still rocking Air Jordan's Number 8s? Name your top three favorite pairs of kicks in your closet.
CR: Oh yeah, love them Mike's as we say in Chicago! Jordan's in Chicago are so serious. When we wear our number 6 Jordan's in Chicago it becomes a show. That name and brand is a treasure to us. But the top three sneakers for us would be Jordan 6's, the David Robinson Nike's from 1993 which I designed for Nike when I was nine (I know; it's a very long story), and the Ken Griffey's.
Dr. J: Explain how you got involved with the David Robinson Nike's from 1993?
CR: I designed some shoes and sent it to Nike and they sent me letters and forms and made them. The story is longer but in a nutshell that's the fun part of it!
Christian Rich will be releasing their mixtape The Decadence this June with Clinton Sparks and Mick Boogie. The mixtape has features from Pharrell Williams, Pusha T. of the Clipse, Rhea (formally of N.E.R.D.), Diplo, DJ Benzi, Peter, Bjorn and John and more.