Get Him To The Greek With P. Diddy & Pharrell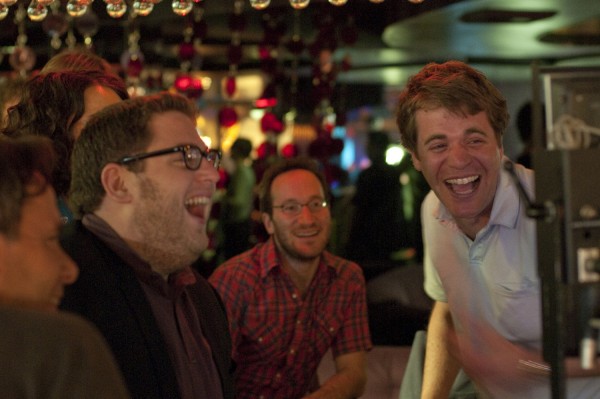 Get Him To The Greek With P. Diddy & Pharrell
Director Nicholas Stoller Talking About The Pharrell Cameo In 'Get Him To The Greek'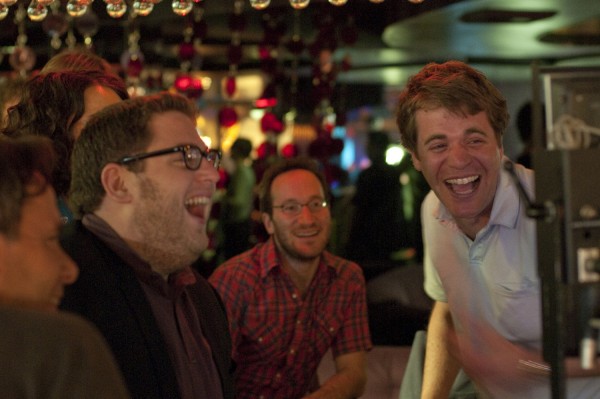 Collider.com: I'm curious obviously everyone's going to ask you, but I'm going to ask you again about Sean Combs. Now that I've seen his work and I see how funny he was, were you ever nervous that maybe this isn't going to play out?
Stoller: No, because…well when I was writing the script I thought he is this guy. I really hoped…I kept imagining him as that guy. And then he came in to audition and I was really nervous because I really wanted him to do Greek, you know? And he…I didn't know who else I could cast. And he was amazing in the audition. Really funny. And then at the table read he killed. He was just hilarious in the table read. And I kept expanding his part because of that. And so then when we were shooting on-set, he was really…he was quite…he was just awesome. I mean he came to set really prepared and then we would have to kind of shake him out of just doing the script.
Like he was focused on the script and it took him a little bit of time to realize that we do a lot of improv and we throw the script out. We tell him we throw out jokes and Jonah would actually like say weird stuff to try to get him to react in weird ways and he was just a genius. I mean he was really, really funny at improv and really just quick and came up with just the weirdest funniest stuff. And I remember like that scene with Pharrell where they're at the music video shoot, we have this on camera actually, Pharrell's confused because we weren't doing the script. We were doing all this improv and then Diddy says to him… Pharrell's like I don't understand what's going on and Diddy goes, "We do a lot of improv". (laughter) I remember being we just made him into a comedy nerd. We somehow turned Sean Combs into a comedy nerd, so.
Updated: May 21st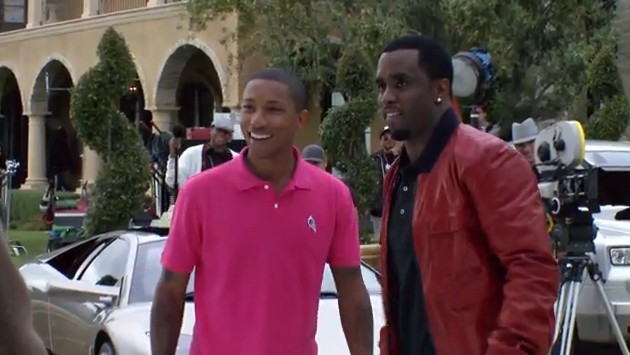 It looks like Pharrell will have a little cameo appearance in the new Nicholas Stoller movie (Loved Yes Man & Forgetting Sarah Marshall) called 'Get Him To The Greek' featuring Jonah Hill, Russell Brand, Katy Perry, Aziz Ansari, Christina Aguilera and Sean 'P. Diddy' Combs. The Plot: Aaron Greenberg (Hill) gets things done. The ambitious 23-year-old has exaggerated his way into a dream job just in time for a career-making assignment. His mission: Fly to London and escort a rock god to L.A.s Greek Theatre for the first-stop on a $100-million tour. His warning: Turn your back on him at your own peril. British rocker Aldous Snow (Brand) is both a brilliant musician and walking sex. Weary of yes men and piles of money, the former front man is searching for the meaning of life.
But that doesnt mean he cant have a few orgies while he finds it. When he learns his true love is in California, Aldous makes it his quest to win her backright before kick-starting his world domination. As the countdown to the concert begins, one intern must navigate a minefield of London drug smuggles, New York City brawls and Vegas lap dances to deliver his charge safe and, sort of, sound. He may have to coax, lie to, enable and party with Aldous, but Aaron will get him to the Greek, thanks to MartianSky.
Pharrell & Diddy On The Set Of Get Him To The Greek
Get Him To The Greek (2010) (Trailer)
Release Dates For Get Him To The Greek (2010)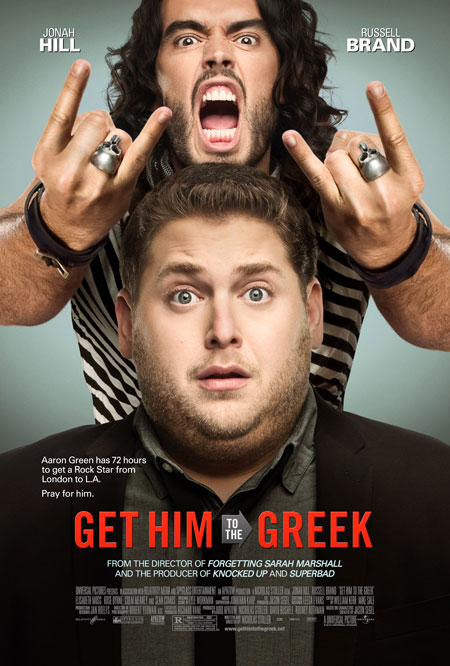 USA – 4 June
Australia – 17 June
Iceland – 18 June
UK – 25 June
Estonia – 30 July
Turkey – 6 August
Netherlands – 12 August
France – 18 August
Germany – 26 August
Spain – 27 August
Sweden – 27 August
Denmark – 1 September
Finland – 3 September
Argentina – 9 September
*imdb.com
*n-e-r-d.skyrock.com