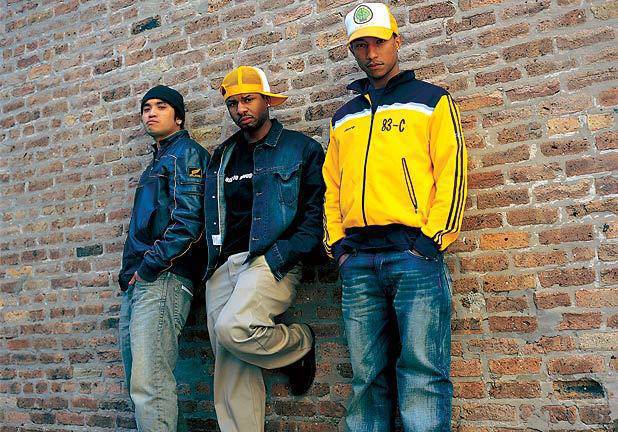 N¤E¤R¤D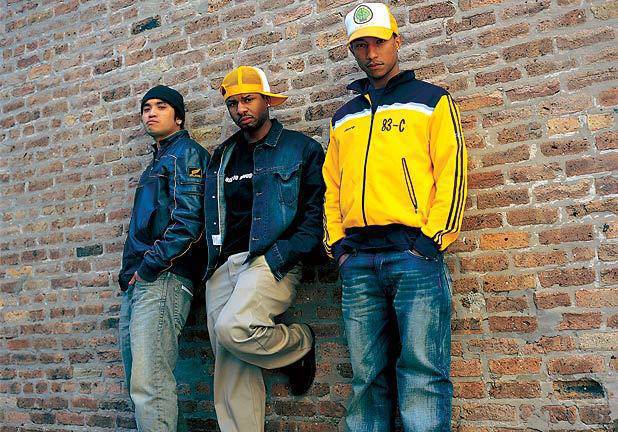 "What is a N*E*R*D*? N*E*R*D stands for No One Ever Really Dies. an acronym that's part spiritual, part scientific as the Intro explains: 'We are the dreamers and as long as we dream we will never die. You know why? Because no one ever really dies.' Equally though, it's the revenge of the smart kid. The Neptunes is what we do, but N*E*R*D is who we are. It's our life. N*E*R*D is just a basic belief, man. People's energies are made of their souls. When you die, that energy may disperse but it isn't destroyed. Energy cannot be destroyed. It can manifest in a different way but even then it's like their souls are going somewhere. If it's going to heaven or hell or even if it's going into a fog or somewhere in the atmosphere to lurk unbeknownst to itself, it's going somewhere." – Pharrell Williams, 2000.
N*E*R*D, the group they have formed with a vocalist, Shae, who has made music with Pharrell and Chad, both 35, since they went to high school together. N*E*R*D stands for "No one Ever Really Dies" and it moves The Neptunes well past the borders of Hip-Hop or R&B. Pharrell is crooning the hooks on hits like Jay-Z's "I Just Wanna Love U" and N*E*R*D's songs delve into rock, reggae, soul and even a stretch of Bossa Nova. On the model of multileveled Funk from Parliament to Prince to Outkast, N*E*R*D's music serves up carnality alongside idealism, sympathetic character studies as well as fantasies and braggodocio, all with a light-headed sense of humor. "N*E*R*D is a big bowl of paella, just throw everything in there. We do not think with any limitations. All the kids that are our age, they know the theme song to "Dukes Of Hazzard", and that's a country song. Music doesn't discriminate about who it subscribes to.
It subscribes to the spirit, it subscribes to the subconscious, whether you like it or not. You could be the biggest Nazi in the world, but you know some Rap songs. And you could be the biggest Black Power dude, but you know "(All We Are Saying Is) Give Peace A Chance". And if music doesn't discriminate, then why should we when we're tuning in to creativity? You don't have to live in a box unless you put yourself in a box" Or to put it another way, 'The Neptunes are Spiderman, if you will, and N*E*R*D is Peter Parker. Neptunes is what we do and N*E*R*D is what we are.' The super-nerd instinctively reaches for Marvel comic parallels because the superhero universe dramatises the feelings of omnipotence and impotence in one mythical body. The Neptunes are the heroes, invincible, adventurous. N*E*R*D is all too human, assailed by self doubt. N*E*R*D released Five studio albums.
Robin Thicke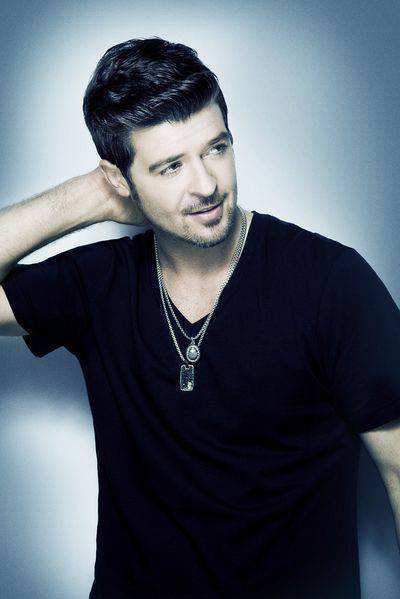 Born in Los Angeles, Robin taught himself to play piano at the age of 12 and by 16 was writing and producing songs for artists like Brandy, Color Me Badd, and Brian McKnight. By the age of 21, he had written and produced songs on over 20 gold and platinum albums including Michael Jackson, Marc Anthony, Pink, Christina Aguilera and others. One year later he signed with Jimmy Iovine and Interscope records. Soon after he met Andre Harrell (former CEO of Uptown Records and mentor to Mary J. Blige, Sean "Puffy" Combs and countless others). It didn't take much time for Robin to realize he found the creative partner he needed to make A Beautiful World, his critically acclaimed debut album released in 2003 under the name "Thicke."
Thicke enjoyed moderate success with the cult hits 'When I Get You Alone" and "The Stupid Things." Despite this, it failed to live up to Robin's expectations. Disappointed by the lack of sales but inspired by his peers appreciation, he wrote and produced songs for Usher's Grammy winning album Confessions, Lil' Wayne's The Carter 2, and Mary J Blige. It was during these challenging times as an artist that Robin began writing soul- searching, gut-wrenching songs about faith, hope and love. These songs became his breakthrough second release, 2006's The Evolution Of Robin Thicke. Now on the way to double platinum status, Evolution's mega hit "Lost Without U" became the #1 most played song in Urban Adult Contemporary BDS and topped four Billboard charts simultaneously: #1 R&B /Hip Hop album, #1 Hot R&B / Hip Hop song, #1 Hot R&B Hip Hop Airplay, and #1 Hot Adult R&B Airplay. Robin established himself as one of the most respected singer-songwriters in soul and R&B music today.
In the summer of 2007 he toured with Beyonce and appeared on Oprah twice. The year 2007 concluded with the VH1 Soul/Vibe award for "Best Breakthrough Artist" and nominations from BET ("Best Male R&B" and "Viewer's Choice"), Soul Train ("Best R&B Soul Album, Male"), MTV VMA ("Male Artist of the Year"), MOBO (Best Song, "Lost Without U"), the American Music Awards ("Favorite Breakthrough Artist") and was named ASCAP's (Song of the Year, "Lost Without You"). The award-winning multiplatinum superstar returned to center stage in 2008 with Something Else, a joyful and modern tribute to the '70s soul and pop records that have inspired an extraordinary career. Revered by critics as one of the best soul albums in years, this '70s-inspired album dealt with racism, poverty, and love in the hits "Dreamworld," "Magic," and "The Sweetest Love." The album is aptly titled. Debuting at #3 on The Billboard 200, Something Else is Thicke's highest charted album to date.
Thicke obtained yet another top 10 hit single with "Magic" hitting #2 on the urban charts. The closing song, "Tie My Hands" was a favorite of Lil Wayne's and he put it on his record- breaking album, The Carter 3. They performed the song together at The 2009 Grammys, soon after he toured with Mary J. Blige. In December of 2009 Robin released Sex Therapy, an album that created a fantasy world of eroticism, while still dealing with the honest struggle a man has with seduction, loneliness and betrayal. The title song, "Sex Therapy," was hailed by critics as "the sexiest song of the year" and went on to be #1 on the R&B/ Hip Hop charts and also won an ASCAP Rhythm and Soul Award. Robin Thicke released Five studio albums.