Pharrell x Artistdirect.com Interview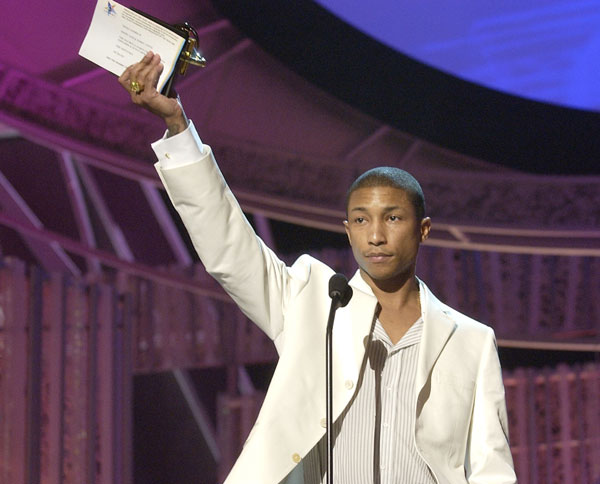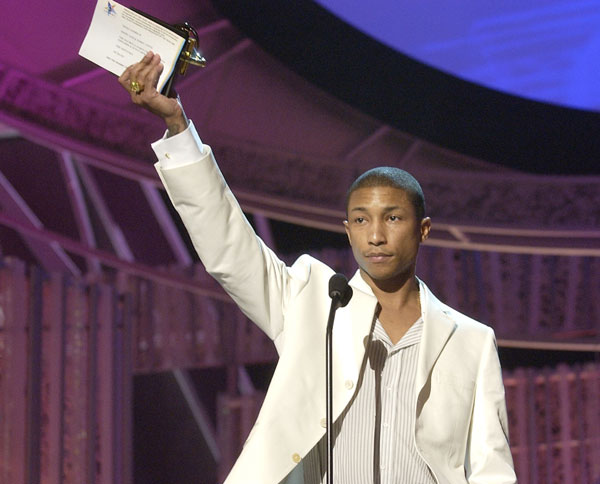 Everything that Pharrell Williams does feels 3-D. From the funked-out spacey stomp of his uncanny production to N*E*R*D's futuristic fusion of hip hop, pop and every other genre imaginable, Pharrell's sound never fails to pop out at the listener (or viewer for that matter). Given his dimension-smashing swagger, the producer/rapper/sonic visionary created the perfect soundtrack for Universal's hilarious 3D-animated romp Despicable Me—in theaters on July 9th and starring Steve Carell, Jason Segel and Russell Brand. Pharrell captures the main character Gru's quirky grumpiness on the title track, while "Minion Mambo" and "Fun Fun Fun" are as much of a blast as the film is. These tracks will stay etched in your head just as much as "Everyone Nose" and "She Wants To Move" do. Pharrell sat down with ARTISTdirect.com editor and Dolor author Rick Florino for an exclusive interview about the Despicable Me soundtrack, N*E*R*D's new epic Nothing and why Tom and Jerry is his favorite cartoon.
ArtistDirect: Is it more difficult composing songs for a film than one of your own records, since you have to sync it to a narrative?
Pharrell: Not really. Honestly, the music is dictated by what you're seeing in the film. The movie tells you where to go and what to do. Despicable Me inspired the music moment-for-moment. Basically, what you watch is what's in there. For Despicable Me, I knew I definitely wanted some Steely Dan-sounding moments in there so I shot for that a lot [Laughs].
Steely Dan – My Old School (1973)

AD: It's like Steely Dan gone hip hop.
P: [Laughs] Yeah!
AD: Do you feel like you adopted different mindsets for "Fun Fun Fun" and "Despicable Me"? The tone's quite unique for each.
P: The film really takes you to that zone. It's impossible to not be there. The film just tells you. Working on the score actually helped me for my new N*E*R*D album, Nothing. It comes out September 7th. That really prompted me because of the learning experience I got working at Hans Zimmer's compound. It was pretty amazing!
AD: How did working on the soundtrack inspire the N*E*R*D. material?
P: There were so many sounds and so many different directions. It was just really interesting.
AD: Was there a story behind the movie's title track?
P: I was standing there with the C.E.O. of Illumination Entertainment Chris Meledandri, Kathy Nelson and my manager. Chris told me that he really needed something that summed up the picture and the character of Gru all at once. All of a sudden, I just started thinking about bad L.A. traffic [Laughs].
AD: What's up with "The Minion Mambo"?
P: We wanted to make something that felt like what the minions would be doing. It's a song that shows the element of mischief [Laughs]. When you're watching the film, it's incredible to hear the music against everything. It's unreal!
AD: Are you going to play any of these songs live with N*E*R*D?
P: Maybe! They'd be so cool.
AD: Do you have a personal favorite from the Despicable Me soundtrack?
P: Right now, it's probably "Fun Fun Fun."
AD: Given your experience working on Despicable Me, if you were to compare N*E*R*D's Nothing to a movie what would you compare it to?
P: I'd probably compare it to a Quentin Tarantino Soundtrack—probably Reservoir Dogs. You've just got to hear it, man. It's in the spirit of the late '60s, early '70s. You know, revolution! It's definitely the next step up from Seeing Sounds.
AD: Are you looking forward to Hard Fest this year?
P: It's going to be cool! The festivals are where we really get to express ourselves and let it all hang out. We love doing festivals [Laughs].
AD: Would you ever want to get into directing?
P: No, I'm fine; I'm content with what I do. We have fun doing this.
AD: Do writing soundtrack songs and album cuts come from the same creative place for you?
P: It's all the same thing. You're basically expressing yourself and you're trying to be the crayons for someone else's coloring book.
AD: What's your favorite cartoon?
P: Definitely, all of the Looney Tunes for sure and the old Tom & Jerry—the first 10-15 years of Tom & Jerry.