Conor Maynard Working With The Neptunes (Update)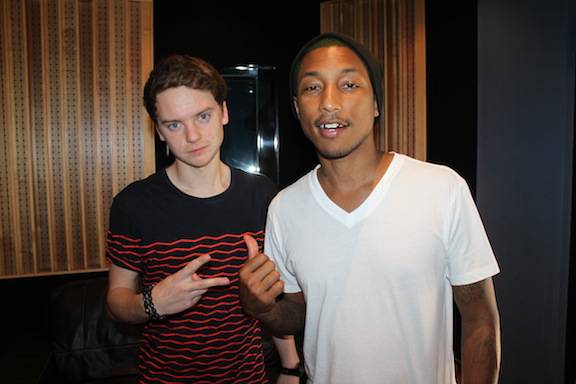 Conor Maynard & Pharrell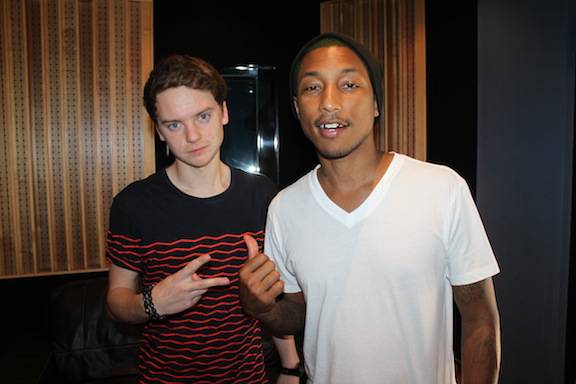 And Another One..
Updated: March 15th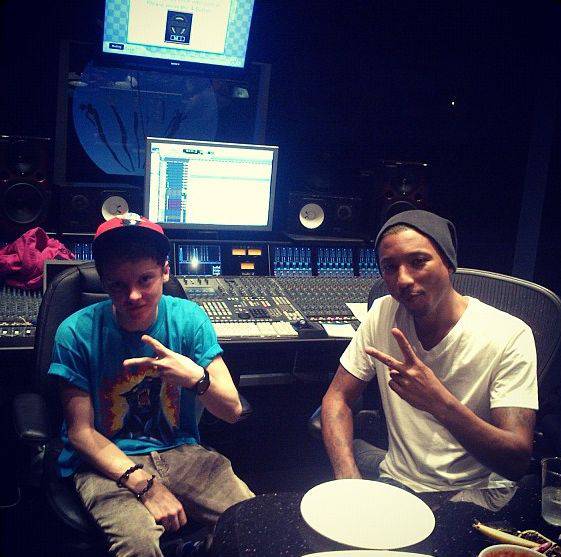 Here is a new picture of Pharrell & Conor working in the studio, posted by Conor via his twitter account.
Updated: March 14th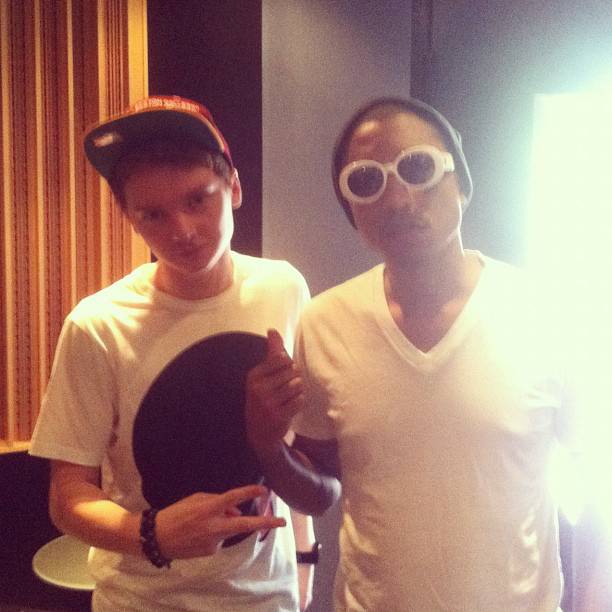 Conor Maynard headed to America last weekend to spend a week recording with Neptunes producer Pharrell Williams. In a message on Twitter, Conor said he had been preparing for recording by going shopping – but he also managed to slot in time for exercise as well. "Shopping in Miami WHILST working out at the same time. That's how I roll," Conor wrote, before posting a picture of himself lifting a dumbbell in a clothes shop. In a later tweet, Conor wrote: "In the studio with @Pharrell… listening to beats… #crazy."
Updated: March 12th


The 'Can't Say No' star has jetted to Miami to work with The Neptunes producer. The Conor Maynard has said he can't wait to begin working with Pharrell Williams. The rising 'Can't Say No' star, who found fame on YouTube and has been compared to Justin Bieber, flew out to Miami at the weekend to hook up with The Neptunes producer. Speaking before his departure, Conor said he was excited about the collaboration after Pharrell approached his record label, EMI. "Before last year I had never been abroad. I didn't go abroad when I was younger – my family had caravan holidays," he told Metro.
"It's crazy for me going to America. Obviously, Pharrell's a bit of a dream for someone like me to work with. He saw my videos on YouTube and reached out to my label and said 'Do you look after this kid, who is he?' "It was all sorted out through him pushing it. It's just cool. Saying 'I worked with Pharrell' is just insane. He's an amazing person to have believe in you." Hailing from Brighton, Conor, 19, has already earned 182,000 Facebook fans, 65,000 Twitter followers and 52 million YouTube views. He made his debut performance in London last month, with fans queuing from 8.30am to watch him. Pre-order his first single 'Can't Say No' on iTunes.
*bbcicecream.com
*twitter.com/conormaynard
*capitalfm.com
*youtube.com/skillzaisherebooya
Conor Maynard – Can't Say No (First Single)

Conor Maynard – Senorita (Justin Timberlake Cover)