Mansions On The Moon x Vibetothis.com Interview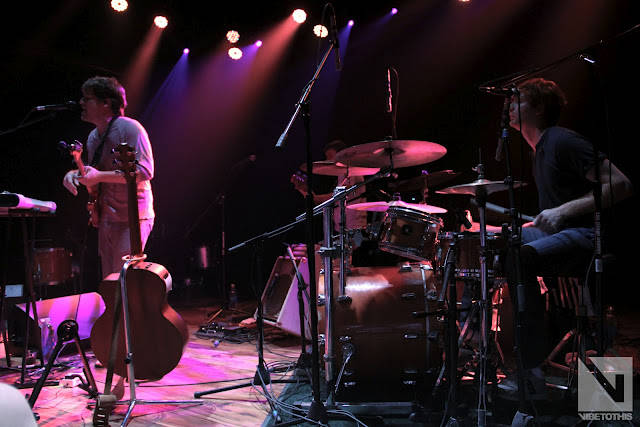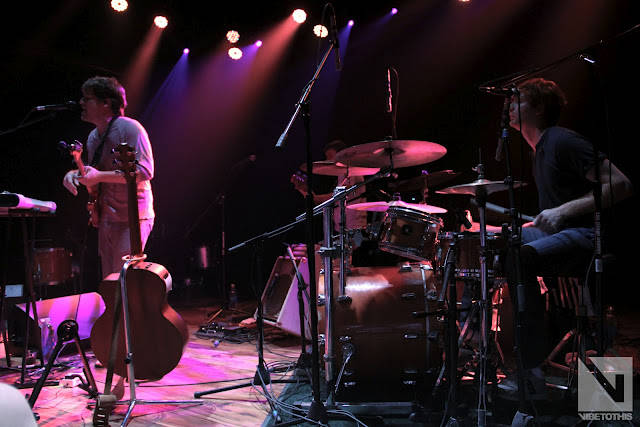 Just a few weeks back Mansion On The Moon came through Atlanta, GA to play the city's newest premier mid-sized venue grand opening, Terminal West. Mansions On The Moon is comprised of Beni Haze, Lane, and Ted. Beni and Lane have been creatively working together for the better part of 5 years and when Ted linked up with the boys some amazing music was created together and Mansions formed elegantly out of that. During the past few months MOTM has been on the road in promotion of their release Lightyears, on the tour under the same name. I got the chance to check out a short set at the Velveeta Room during SXSW and ended up meeting a few of the guys, Jeff, their touring bass player, and Lane, the drummer during one of the nights at The Illmore.
How's the tour been going since SXSW?
Ben: It's been awesome. We went from Texas to Lawrence, all the way up to Milwaukee and Chicago, down to here and everywhere in between. It's been cool to connect with fans and see what kinds of markets are hot. It's great to see the response to the album.
During SX this year you guys brought out Pow, who we featured on the site recently. Do you like to incorporate different elements and collaborations to your live set?
Ben: If we can, sure, absolutely. Here in Atlanta tonight we've got a really close friend coming out, India. Just like Pow, we love talented people so if the opportunity comes up to collaborate then we like to do it.
How did MOTM hook up with Pharrell?
Ben: That happened through our buddy Charley and a friend from Illusive media. I'm from VA and kinda worked in the Timbaland studio at his home spot. At one point I lived with Charley and when I went back to VA he hooked all that stuff up. It all came together through Illusive.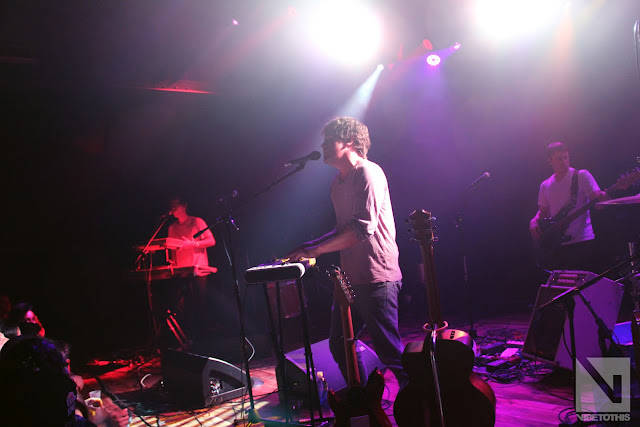 How's the response been to the new Lightyears EP?
Ben: It's been cool. Some of our older songs like "She Makes Me Feel," and "Love's Gonna Destroy Me," the tracks that have been around for a while, it's great to see people singing those during the show. Some people are aware of the mixtape and the EP and the response has been really cool.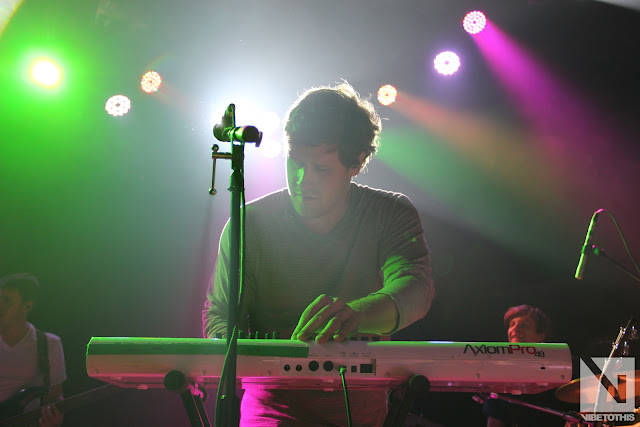 Having been a fan of your material during Pnuma Trio, it's dope to see a completely new sound coming from you guys.
Lane: Compared to Pnuma it's a lot different, we incorporate a lot of vocal stuff, a lot of melody. It's centered on that. It's more outside the boundaries.
Ben: Our influences are all different, everybody likes something different. We have a mutual respect for everybody's artistic input and that's how we make our sound. That's what keeps it cool. Comparing Pnuma to Mansions, I just think every project is different artistically. Alex is an incredible producer and artist, he's awesome and every opportunity you spend a lot of time on, the dynamics are completely different.
You produced "PA Nights" on Mac Millers album Blue Slide Park, how did that go down?
Lane: We went on tour with him last Spring with Wiz Khalifa. I think Mac sort of got us on that tour, he had used one of our songs for a mixtape previously and we kept in touch after the run. We kicked it a lot on tour and sent him some music after his tour and he said he wanted to use it for his album.
Mac Miller – PA Nights

Would you guys be down to work on more hip hop production or production in general?
Ben: That's kind of the root of Mansions, when we started just a couple miles down the road at The Artist Factory, I was working on mainly pop, hip-hop, and R&B. Ted was working on his singer-songwriter stuff and one random day we started making music together and blended the two.
How's it feel to be back in ATL to play tonight at Terminal West?
Ben: I'm anxious to see the crowd tonight and see who comes out. This is really where it started so it means a lot to me.