Nicole Scherzinger Talks New Neptunes Tracks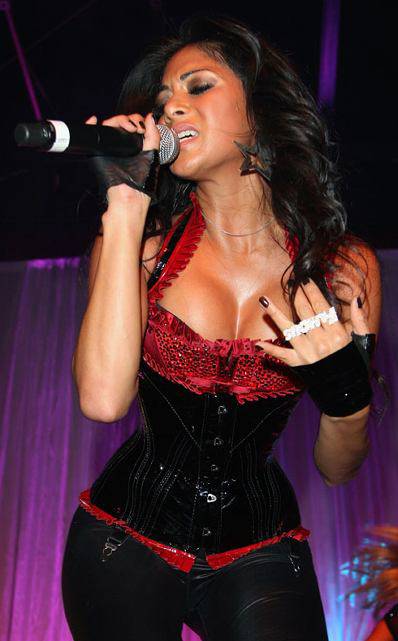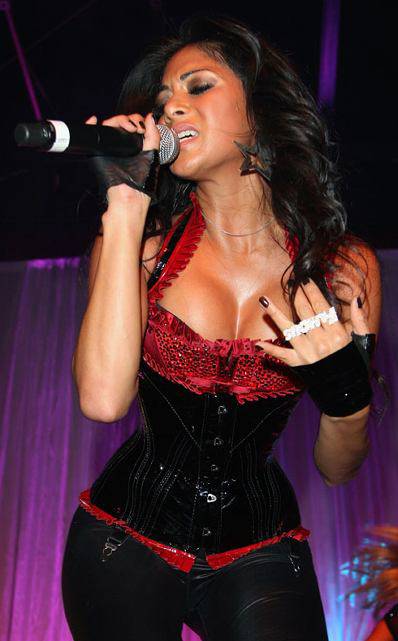 At Elle magazine's third annual "Elle Women in Music" bash at The Avalon in Hollywood Wednesday Night, the theme of the evening was fashion — leopard print bodysuit and revealing ensembles — and attempts to get industry executives to dance, clap, and sing along (no easy task) to performances by Jessie J, Ellie Goulding, and Oh Land. Nicole Scherzinger told billboard.biz how "schmazing" her first European solo tour was. She also discussed being in the studio nonstop working on her forthcoming album.
"I have an amazing song coming out with Dallas Austin. I've been working with Pharrell Williams, Rodney Jerkins, Babyface, Sean Garrett — a lot of amazing friends of mine back in the studio." Scherzinger admitted to just having arrived from the studio where she was collaborating with Will.i.Am (who was spotted inside the party) on a "surprise" that would be coming out soon. She also said she is happy to be off X Factor and focusing on her first love, music. "I want to do more music, music, music, and my ultimate dream is do to a world tour nonstop." Nicole already worked with The Neptunes for her "shelved" album 'Her Name Is Nicole' in 2007 on the former Britney Spears tune 'I M.I.S.S. You' and the original 'Still Here', check out the tune below.
Nicole Scherzinger – Still Here (07′)