Leah LaBelle Turns Up The Heat For Pharrell, Jermaine Dupri And LA Reid At Sweltering Showcase (Concert Review)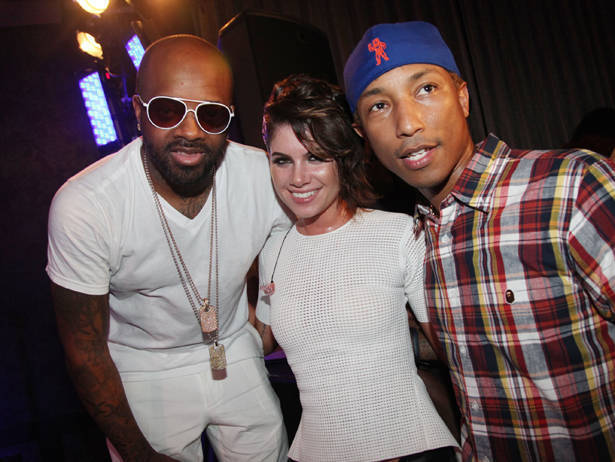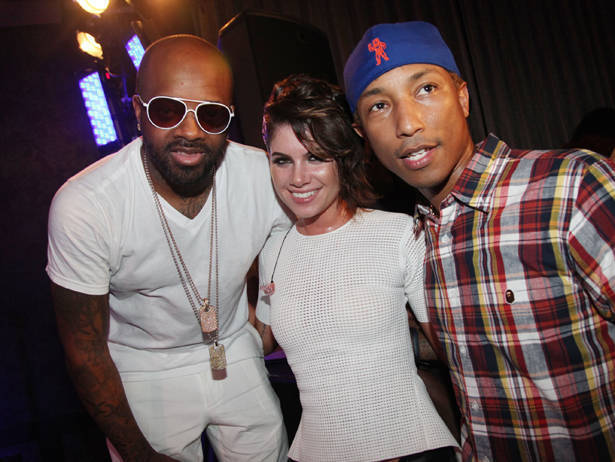 By Mark Graham. Whatever you do, don't call Leah LaBelle an overnight success. While it's true that she walked into an audition for LA Reid last year and was given a deal with Epic Records on the spot, she's been putting in work to become an artist for the better part of the last 10 years. A former Berklee College Of Music student, LaBelle was a contestant on the third season of American Idol back in 2004, but even with the support of Paula Abdul, wasn't able to advance past the semifinal round.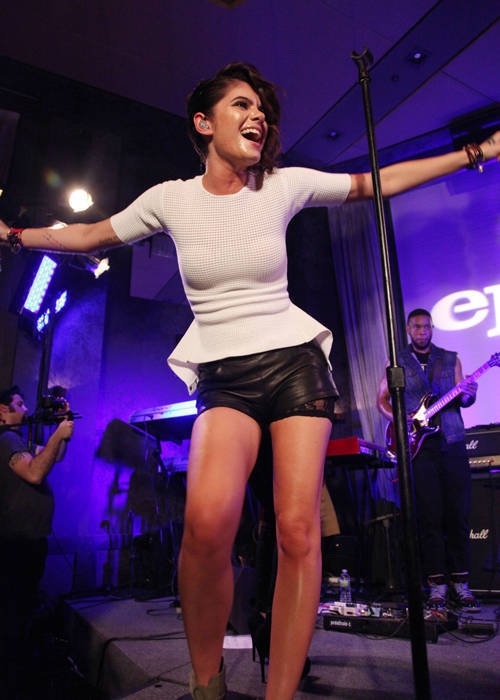 She kept grinding, though, posting covers of artists like Beyoncé ("Sweet Dreams") and Frank Ocean ("Thinking About You") on her MissLabelle1 YouTube Channel, eventually catching the eye of superproducers Pharrell Williams and Jermaine Dupri. The trio of music industry heavyweights — LA, JD and Pharrell — have been working on material for Leah LaBelle's debut album (release date still TBD) for close to a year now, and the stunning LaBelle decided to give the new songs a live trial-run during a 6-song showcase in front of 200 or so sweaty onlookers at New York City's Tribeca Grand Hotel last night.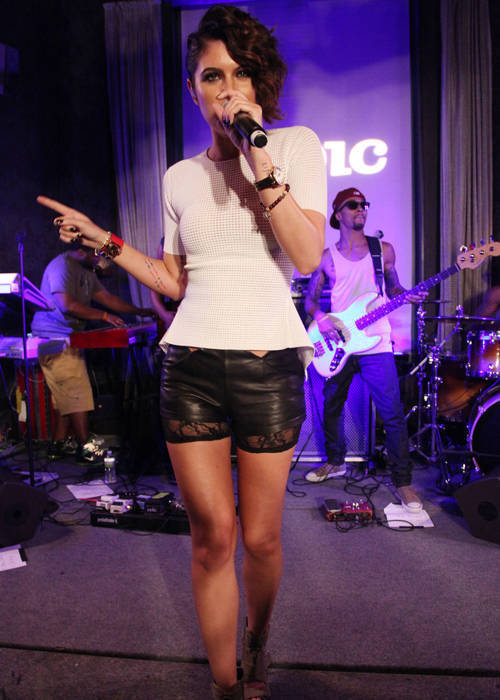 Before she took the stage, each one of these gents took some time to explain what they see in LaBelle, where LA explained that "She has soul. She has real soul, like real, real bonafide singer soul, like you don't hear. And you especially don't hear this from girls that are so cute." You would expect that kind of praise from a born promoter like LA, but once LaBelle hit the stage, she more than delivered on that promise, both in the voice and looks department. There's no use tiptoeing around the fact that LaBelle is gorgeous —the moment she hit the stage, we witnessed a hundred or so jaws simultaneously dropping to the floor— but to LA's point, her vocal chops are legit, and she's got that charismatic "it" factor as a performer.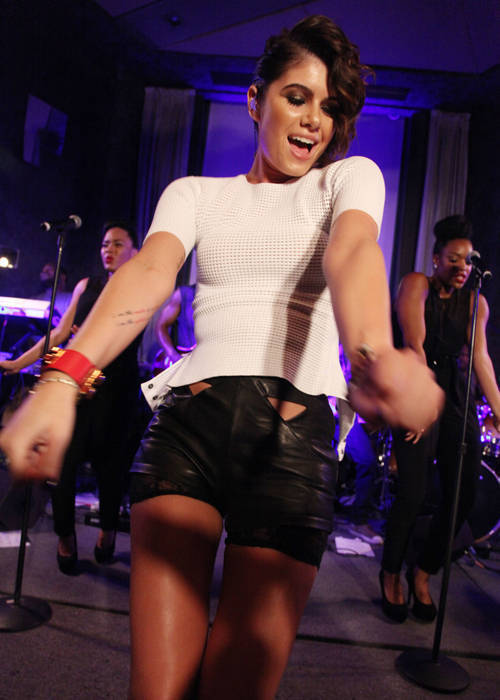 Truth be told, she kind of reminds us a bit of a female Robin Thicke, in that her sound is perfectly suited for the urban market in a way that feels both wholly authentic and completely organic. All that said, not all of her material sounds like it's quite ready for primetime. On her song "So Hot," for example, she betrays a seriously funky bassline and an near-great chorus by uttering the phrase "Won't somebody please retweet this love?" during the bridge. This particularly lyric sounds not only very calculated, but also the kind of thing that people will laugh at (not with).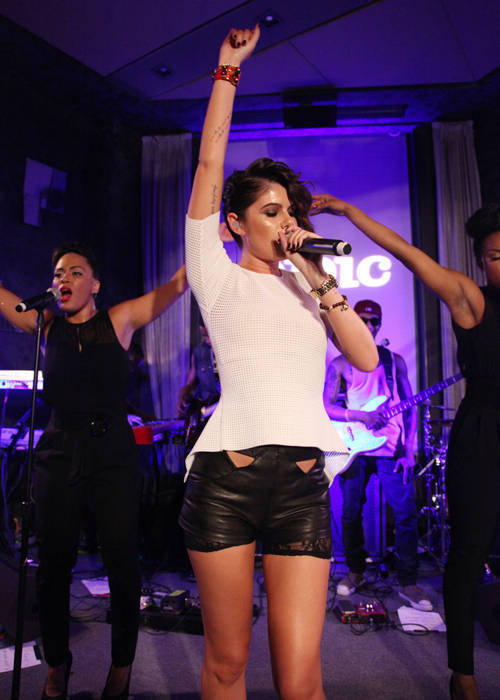 However, on her song "Sexify" (which some might argue has an equally cringeworthy title), she's able to use her command of her vocal register to demonstrate that she definitely knows the difference between "Sexy vs. Skanky" (it should go without saying that she is firmly in the corner of the former). The song drips with so much sex appeal that it must've collected near a power outlet last night and caused a short circuit in the Tribeca Grand's air conditioning system; it was straight up sweltering in the room! No one seemed to mind, though, as her sultry R&B style is perfectly suited for hot and sweaty nights, regardless of the season. Check out the Live Performances Here !