Stars & Friends Congratulate Pharrell For Winning The ASCAP Golden Note Award (Update)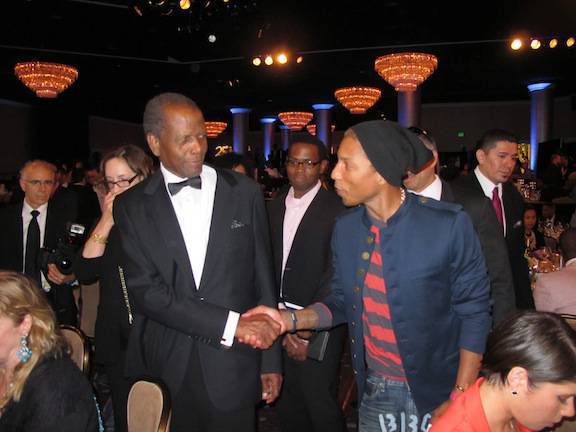 Pharrell Received 'Golden Note Award' From ASCAP, The After-Party
Posted: July 2nd
Sidney Poitier & Pharrell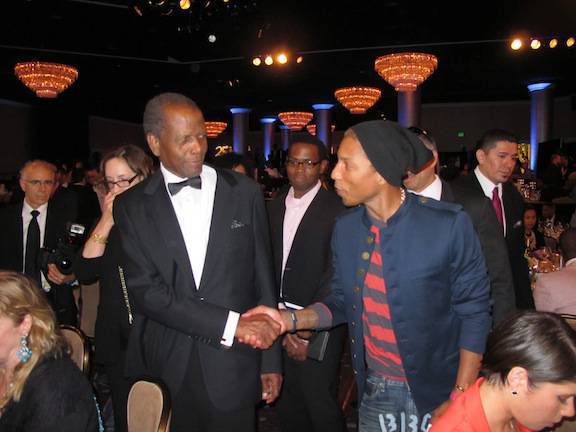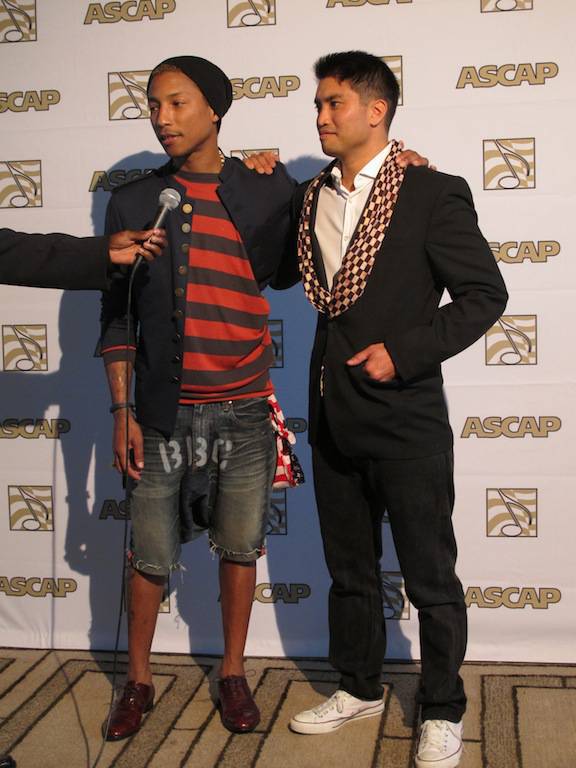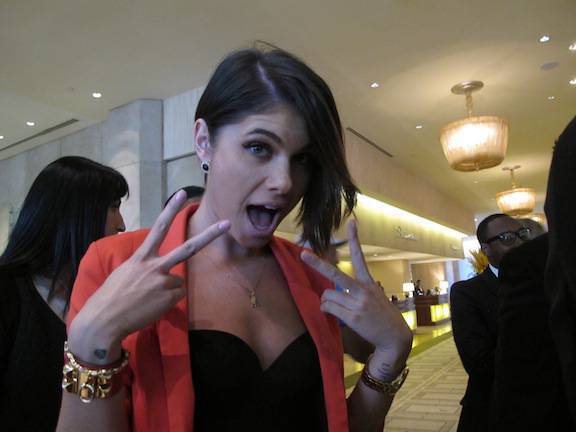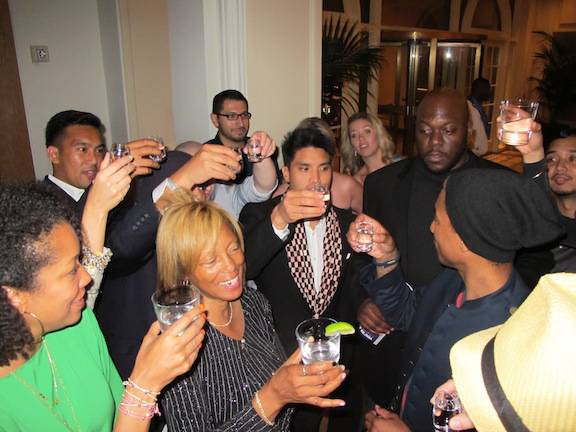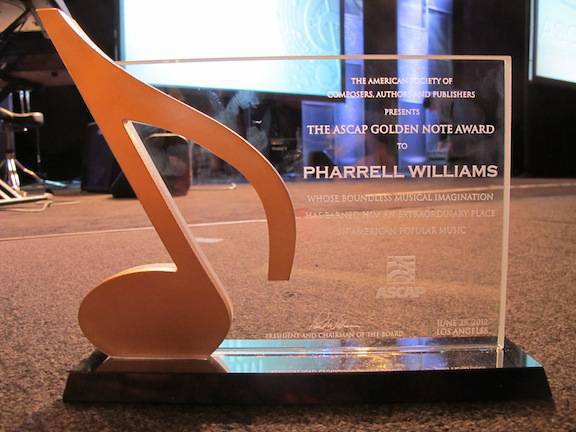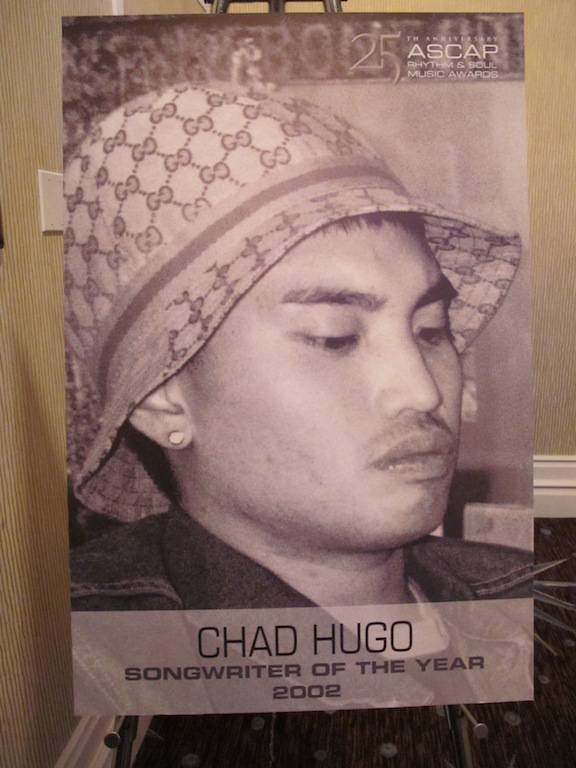 Posted: July 1st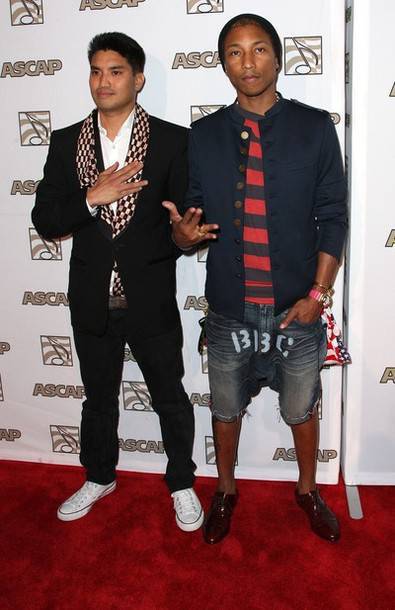 Super-producer Pharrell Williams received the GoldNote award during the 25th Annual ASCAP Rhythm & Soul Awards. Pharrell received the prestigious award during an invitation-only ceremony that took place on June 29, at the Beverly Hilton Hotel, in Los Angeles, California. The award is bestowed upon singers, songwriters or composers who have achieved extraordinary success. Artists like Stevie Wonder, Lionel Richie, Quincy Jones, Jimmy Jam & Terry Lewis, Jermaine Dupri, LL Cool J and Sean "Diddy" Combs have all received the Golden Note Award.
Skateboard P humbly accepted the honor, reflecting on how he started in music."When Chad [Hugo] and I first started out, we never thought it was going to turn into any of this," he told the audience."You have no idea what God has prepared you for. You have no idea [how] what you're doing in that moment, how's it's going to serve you later. I just can't tell you how much it means to me to be acknowledged among such a creative room." The Virginia native also spoke on his father, who supported his creativity. "You should encourage your curiosity and not run away from it, and not be afraid to be different.
I know we [the Neptunes] look different, and we often sound different, that's okay. I credit all the people around me all my life that continue to push me on and say 'Yeah I know it's a little different, it's a little weird, but it's okay.' It's okay that you want to score a film, it's okay that you want to encourage others, it's okay that you want your music to be played on the moon, that's okay. I'm very humbled by this moment, I'm super thankful. It's also nice to share the night with Quincy [Jones], he is everything that every producer wants to be when we grow up. I only aspire to have the music that Chad and I make one day stand somewhere near his work."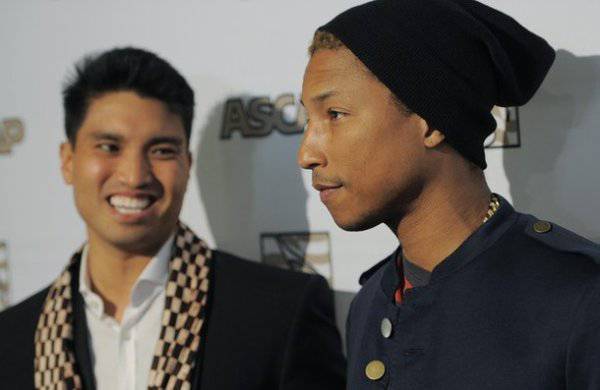 "It is an honor to receive The Golden Note Award. ASCAP has celebrated some of the greatest musicians of our time with this distinction, and I am humbled to be in their ranks," Pharrell Williams said. "The work ASCAP has done – and continues to do – to protect and serve music creators is truly remarkable and it is a thrill to be recognized by such a respected institution." As an artist with The Neptunes, or as a solo act/producer, Pharrell Williams has worked with artists like Jay-Z, Janet Jackson, Mariah Carey, Babyface, Beyoncé, TLC and numerous others.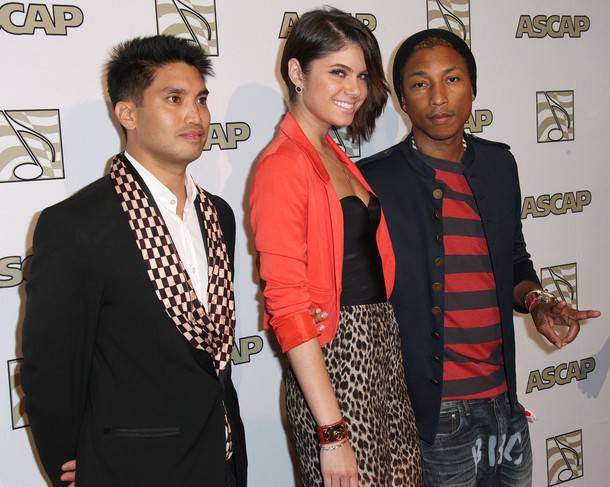 According ASCAP President and Chairman Paul Williams, Pharrell has helped shape the landscape of America music. "Pharrell's contributions to the history of American music are immeasurable. From the pioneering work of The Neptunes, to the success of both N*E*R*D and his own solo projects, Pharrell has proven his versatility time and again," Williams said. "Pharrell continues to push boundaries and uphold his status as a music trailblazer. I can't think of a better artist to receive this year's Golden Note Award." Legendary producer Quincy Jones has been also be recognized during the evening, with the ASCAP Founders Award. Thanks To Creatrice.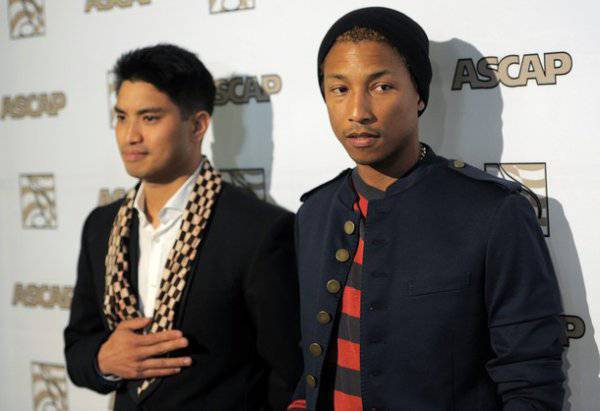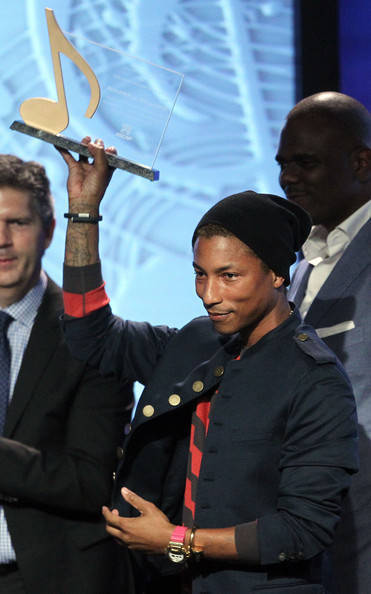 *hiphopwired.com
*bbcicecream.com
*n-e-r-d.skyrock.com
*youtube.com/watchryanbrave
*youtube.com/rapuptvlive