Leah Labelle x Complex & Photoshoot Interview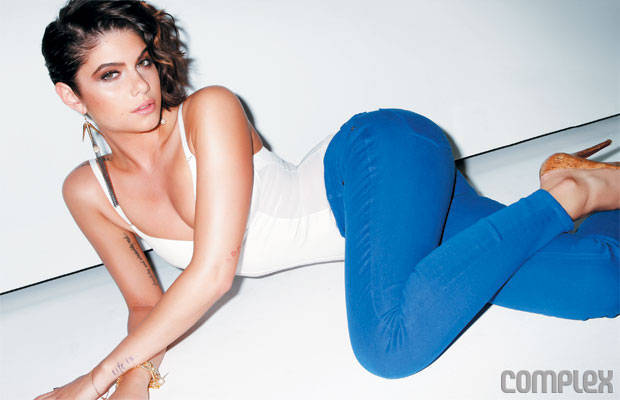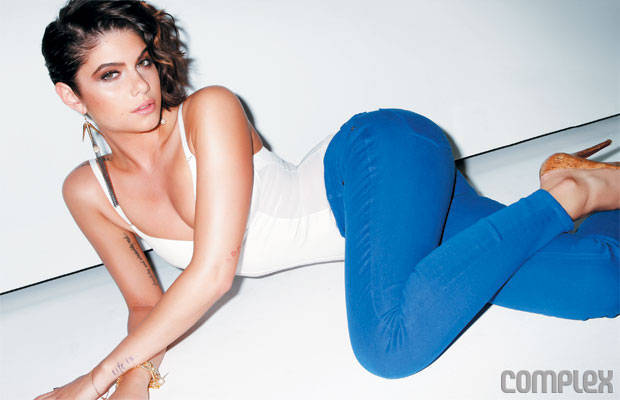 By Brad Wete. The sexy singer talks about awkward pickup attempts, turn-offs, and what it means to "Sexify." This feature appears in Complex's October/November 2012 issue. On "Sexify," Leah LaBelle's steamy first single, the Seattle native swears she has a "bunch of ways to turn him on." Clearly she does. Her voice and look impressed hit-makers Pharrell Williams and Jermaine Dupri so much that they're going halves producing the 26-year-old R&B singer's Epic Records debut. But the real question is: What turns her on?
When you say you'll "sexify" a guy, what does that mean?
I know what it is but I can't tell you. You can't give away all your secrets—that's a part of being sexy, of getting a man home.
What makes you feel sexy?
Having your nails and hair done can make you walk around saying, "I look good today." But challenging your mind can also make you feel good. Carrying yourself with poise and joy and peace within—that's sexy.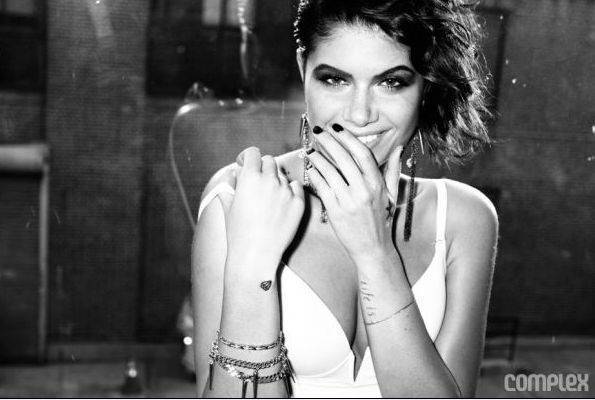 What do you find sexy in a guy?
Confidence is a huge turn-on, but I like a man who's also kind and gentle. It's sexy when a guy listens and can have a conversation or read a book—something different than just going out to the club.
*complex.com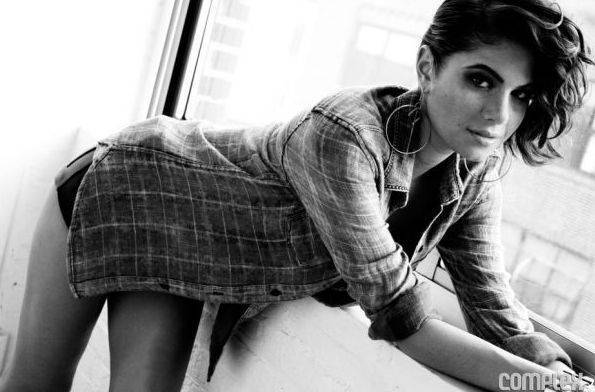 What's the worst way you've been approached by a guy?
I don't think anyone has come up to me and had anything cool to say in a long time. Most of the people I've met are through friends. It's more comfortable that way anyway. The random people who walk up to you—that's always awkward and weird. They never know how to approach.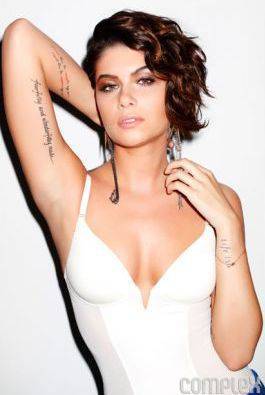 Do you have a type or can anyone make the cut?
I'm a tall girl. I'm almost 5'8", and when I wear heels I can get to 6'. I want to be able to look up at a guy, so I like tall men, for sure. Tall, slender, can dress well, has good skin. I love nice shoulders and nice arms, but not muscleman arms. And please make sure your clothes fit, but not too tight. Because then I'll wonder, do we wear the same pants?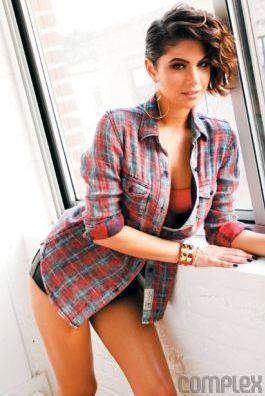 Looks are important in the music industry. How comfortable are you in your own skin?
I'm very comfortable in my skin. Everyone has insecurities—I joke around about wishing I had more cheeks—but I'm happy with who I am. You have to make do with what you have. If you carry yourself right, you can make anything look good.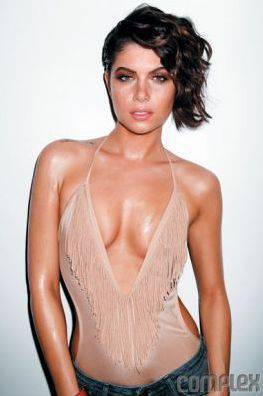 ADDITIONAL CREDITS: (STYLING) Rose Garcia. (HAIR) Chuck Amos. (MAKEUP) William Murphy. (CLOTHING) FIRST IMAGE: Swimsuit by Cosabella / Jeans by Level 99 / Earrings and Bracelet by Sugarscout. SECOND IMAGE: Shirt by Robin's jean / Bra by Cosabella / Shorts by Friend of mine / Earrings by LaRuicci / Bracelets Leah's own. SEVENTH IMAGE: Swimsuit by L SPACE.